BY LaFayette Trawick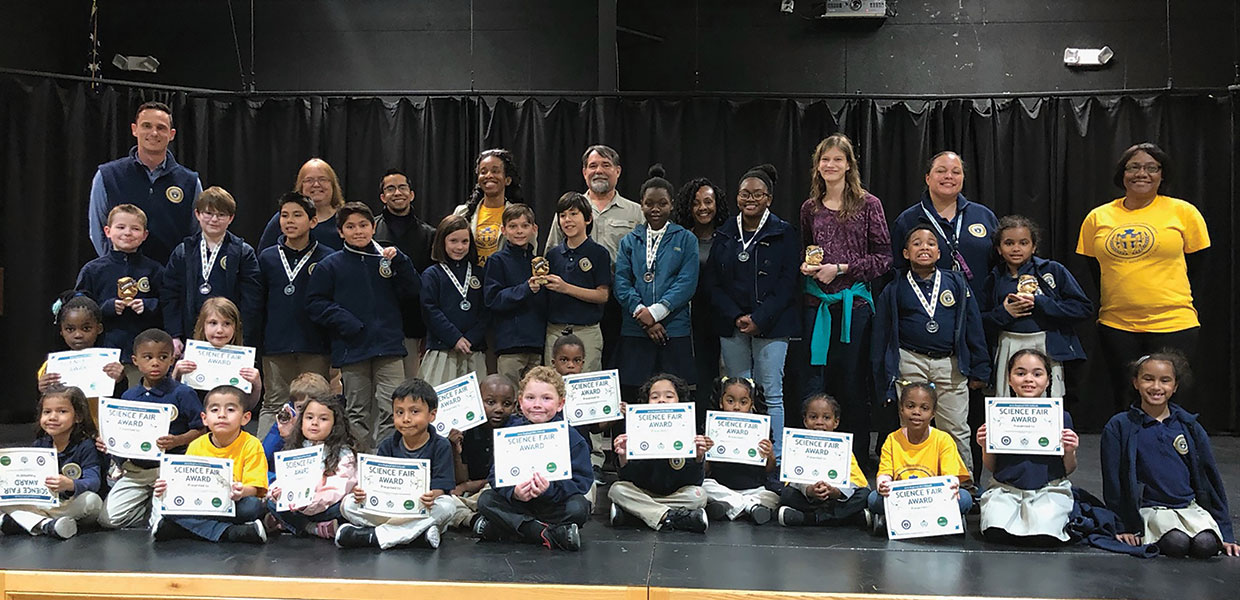 Students and teachers display their awards and medals.
LaFayette Trawick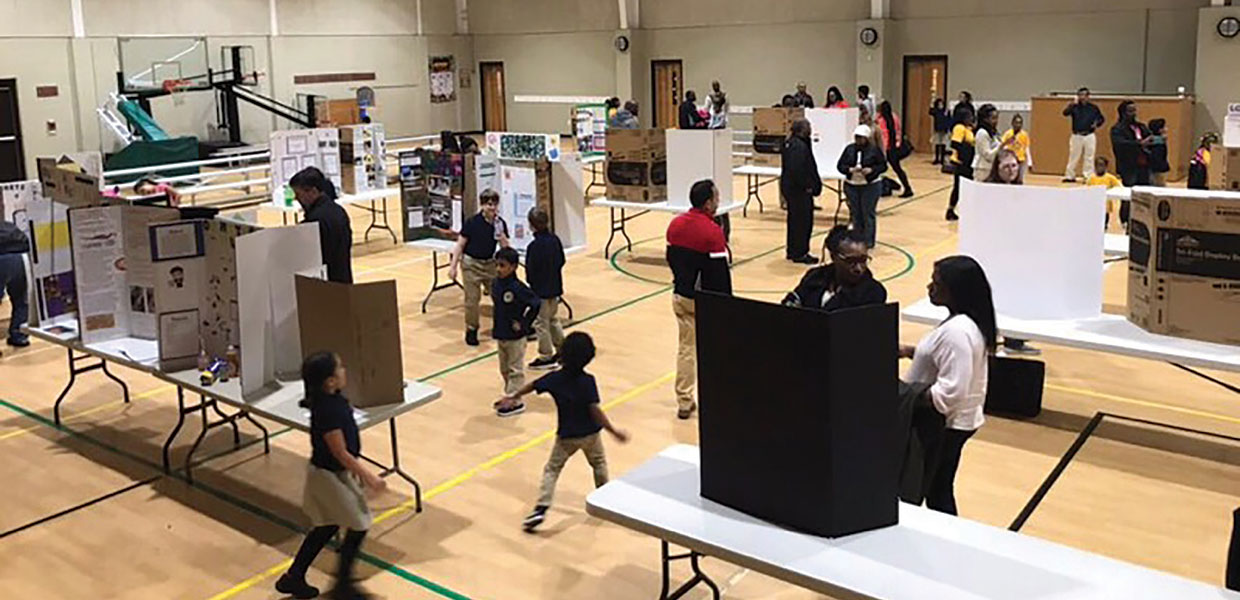 Judged categories include technology, life, environmental, and engineering.
LaFayette Trawick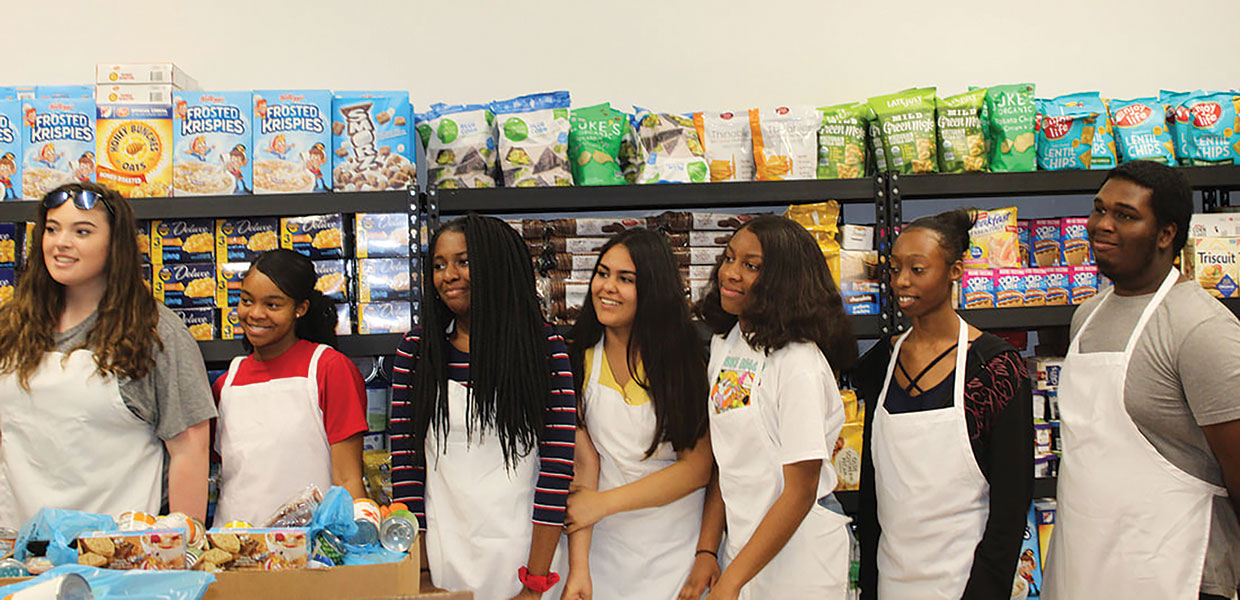 Regina Lee
Three Adventist elementary schools from the Carolina and South Atlantic conferences partnered to hold a Science, Technology, Engineering, Mathematics (STEM) Expo and Regional Triangle Science Fair weekend in February 2019. Host school Adventist Christian Academy, Raleigh, N.C.; Five Oaks Adventist Christian School, Durham, N.C.; and Gethsemane Christian Seventh-day Adventist Junior Academy, Raleigh, teamed up to give their students the opportunity to participate in a multi-school science fair.
Ben Roy, presenter for The Science Zone and for Kids' Time on 3ABN Kids, wowed the crowd on Saturday night with amazing, interactive, hands-on science experiments and demonstrations that emphasized the greatness of Creator God and His amazing designs.
On Sunday the students displayed their science projects, each aligning with one of four categories: "Technology," "Life," "Environmental," and "Engineering." Judges included STEM professionals from a wide variety of disciplines:
• Ben Roy – presenter, The Science Zone
• Debra Rivera – animal scientist
• Lucas Aponte Collazo – Ph.D. candidate, University of North Carolina at Chapel Hill
• Cedric Taylor – engineering product management director, Trilliant
• Denise Hunter, M.D. – internal medicine and lifestyle medicine specialist
• Karis Graves – elementary science teacher, Sallie B. Howard School's 2017 Teacher of the Year
Ninety-four projects were judged, and a total of 10 projects were awarded first, second, or third place in the categories grade 2, grades 3/4, grades 5/6, and grades 7/8. The grade K-2 class projects earned group awards.
"The kids from every school did an exceptional job," said Ijeoma Nwannanu, Gethesmane principal.
Steven Champion, Five Oaks principal, commented, "The projects are always student-initiated and led. They research a question that they want to know more about, and really exercise their brains."
"I hope the students are enthusiastic about science, and that they think outside the box and try new things," said Dewald Coetzer, Raleigh principal. "This is one way students can find out if they enjoy science, continue with it throughout their school years, and possibly pursue it as a career."
Carolina | August 2019