BY derAel armstrong and joel honore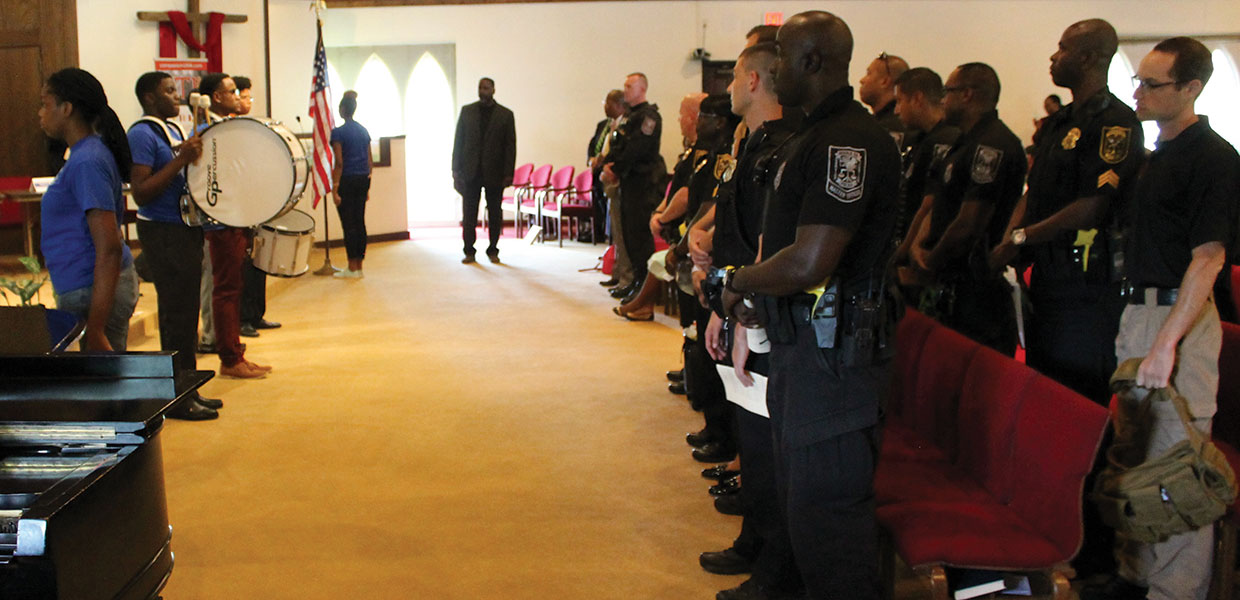 Joel Honoré, pastor of the Stone Mountain Church, moderates the Community-Cop Talk panel this past August. Church members hoped to open communication between the community and their local police. This event is the first of many to foster understanding.
Submitted by Joel Honoré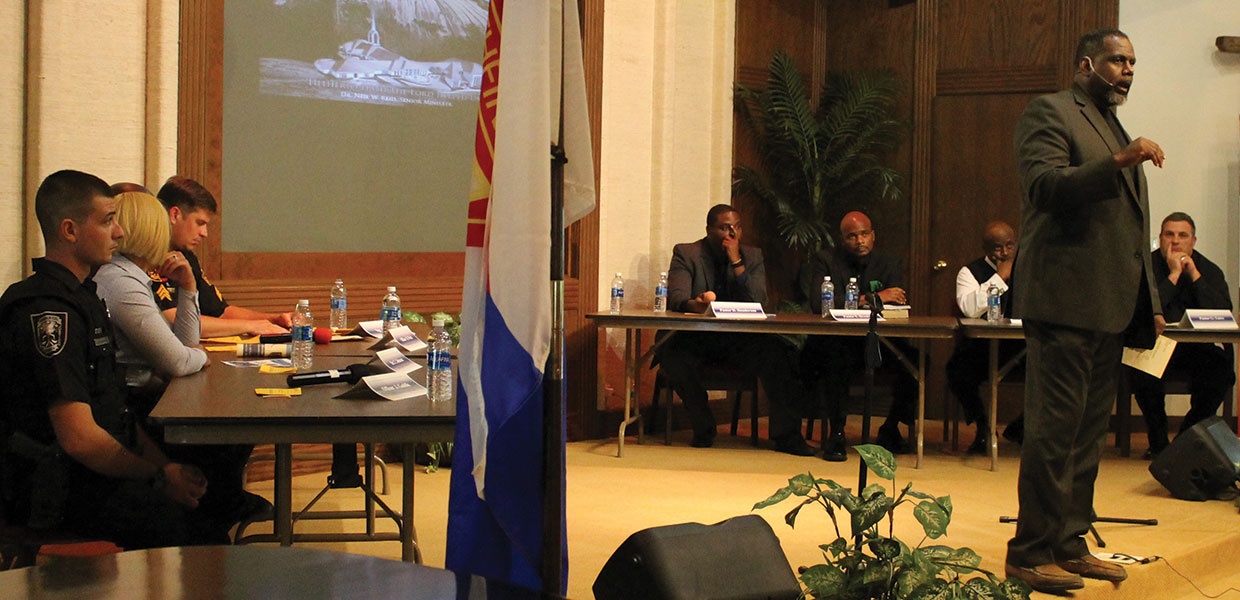 Submitted by Joel Honoré
In the wake of numerous police shootings, protests, and racial tension from this summer, Stone Mountain Church, Stone Mountain, Ga., hosted its first Community-Cop Talk on Sabbath, August 27, 2016. The church members felt that addressing issues of police violence in an open forum would serve the community's need to express its frustration over the controversial actions of law enforcement in a constructive manner. The DeKalb County Police Department (DCPD), which has jurisdiction where the church is located, is responsible for the safety of 691,893 residents in the third largest county in Georgia.
An invitation was extended to the Tucker Precinct to interact with the public at the Stone Mountain Church. The DCPD, along with other local police officers, came to engage the community in a dialogue about community policing.
During the meeting, attendees were able to gain a better understanding on police procedures, and hear testimonies from officers who were also victims of shootings. A panel of area clergy, including Shaun Brooks, pastor of Atlanta All Nations Adventist Church; Karl Moore, pastor of Clarkston First Baptist Church; George Tatro, pastor of Memorial Drive Presbyterian Church; and D. Richard Henderson, Bible instructor at Stone Mountain Adventist Church, voiced concerns on behalf of the Christian community.
Major Greg Padrick, Precinct Commander, along with various lieutenants, captains, sergeants, detectives, and patrol officers, fielded questions from the clergy panel, and responded to the public in an open mic question-and-answer session. The conversation was moderated by Joel Honoré, pastor of Stone Mountain Church.
Police officers attended the Sabbath worship service and socialized with congregants during fellowship dinner before the Community-Cop Talk program held in the afternoon.
Several officers expressed appreciation for the worship service, as well as the lunch and afternoon session. Numerous visitors, who heard the program advertised, attended the afternoon session. One person who had not attended an Adventist church in more than 18 years came that afternoon. She has since decided to worship at Stone Mountain Church regularly, and is considering rebaptism.
The August 27 event was only the beginning of an ongoing conversation. Subsequent meetings have taken place between church leaders and the police department, and another Community-Cop Talk was held in October.
Georgia-Cumberland | December 2016