BY Natalia Perez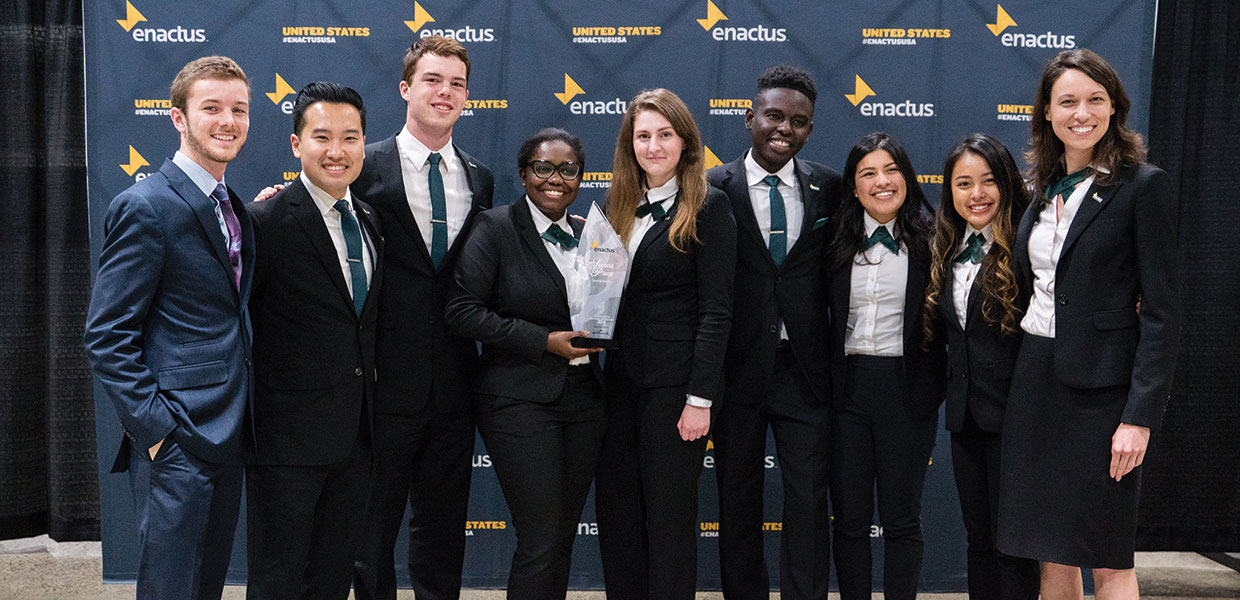 Sharing about their projects to improve the world, Southern's Enactus team placed second at the national level.
Southern Adventist University's Enactus team placed second in their league at the national level this summer. This was their highest placement to date, putting them in the top seven percent of all 444 Enactus teams in the United States.
"The idea is we all win because we're helping people," said Michelle Doucoumes, Enactus sponsor and assistant professor in the School of Business. "Every Enactus project is not just to raise money, but also to improve people's lives."
Thousands of students around the world make up the Enactus network, which aims to engage the next generation of entrepreneurial leaders to better the world. Southern's team paired this mission with their theme of the year — "re-creation" — and focused their projects on God's creative and redemptive power.
The team's five projects included helping a struggling refugee grow his catering business, fundraising for a project that restores eyesight in India, shrinking the food deserts in Chattanooga by educating and equipping local young people, mentoring high school girls in computer programming, and holding an event to inspire and connect students with notable business alumni.
"It is humbling to see how God led every step of the way," said AJ Sato, '18, Enactus team president this past year. "Each of our members went above and beyond to empower our community, and it has truly been an honor to serve with them this past year."
Southern Adventist University | August 2018