BY CARL MCROY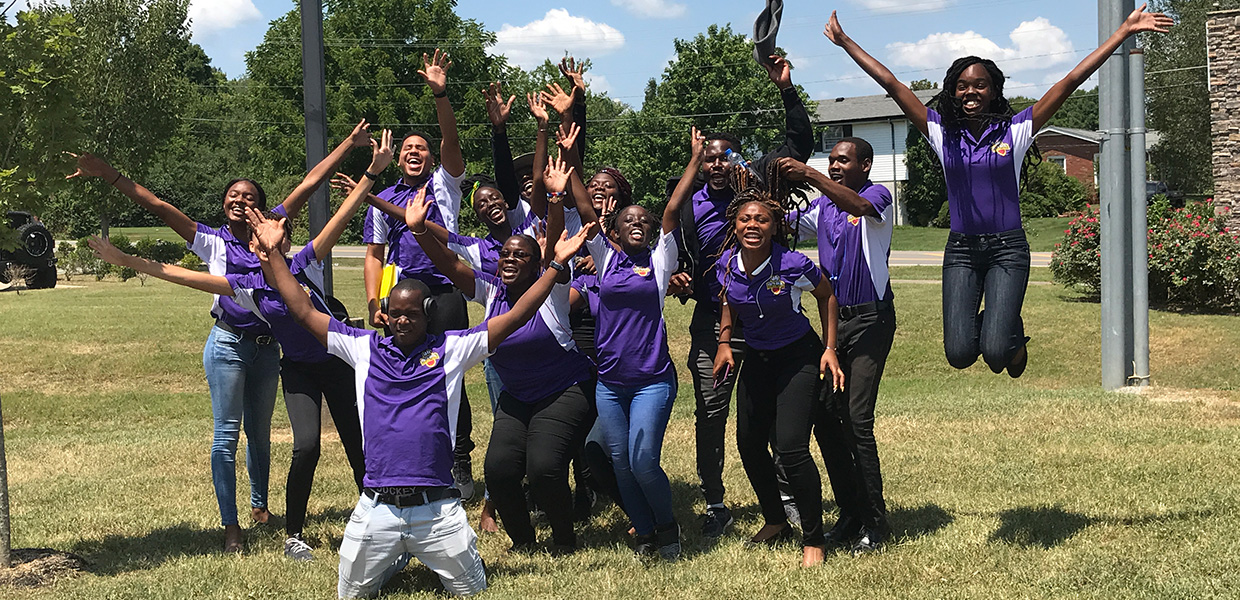 Student literature evangelists canvass in Atlanta, Ga., during the summer of 2018.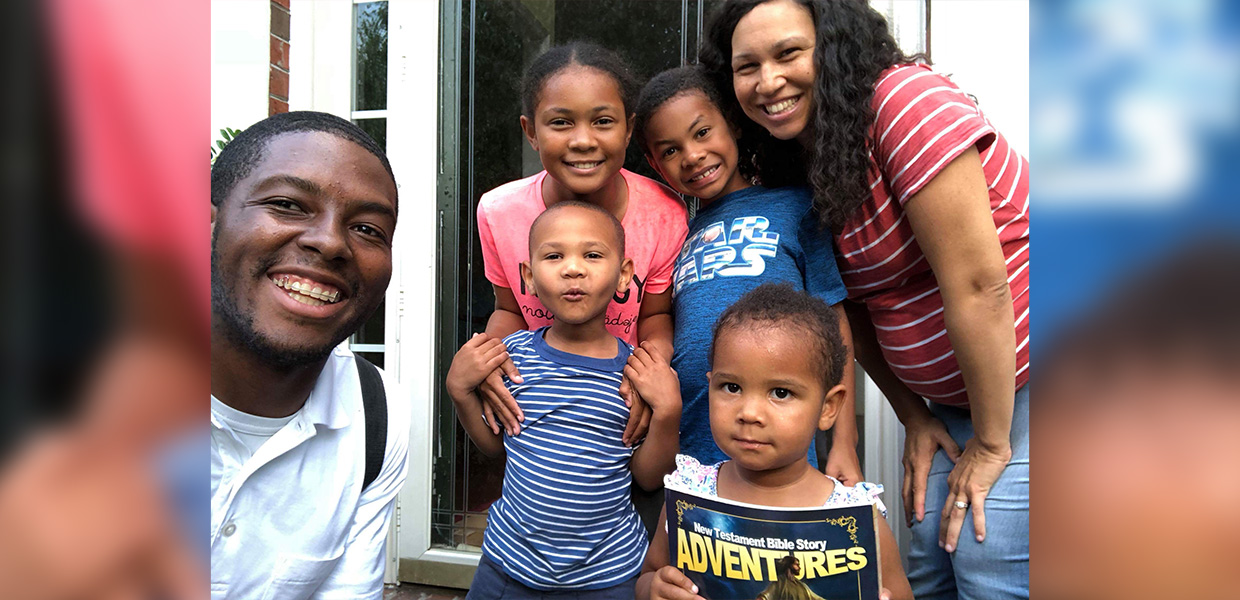 Oakwood University student LE Seyi Oyefeso canvasses a family in Gastonia, N.C.
During the summer of 2018, South Atlantic Conference partnered with South Central Conference in conducting two student literature evangelism campaigns. One group, based in Gastonia, N.C., was composed of students from Oakwood University. Another group, based in Atlanta, Ga., hailed from Northern Caribbean University (NCU) in Jamaica, West Indies. Thirty-five students distributed approximately 18,000 pieces of literature, collected approximately $200,000 in donations for their scholarship program, knocked on tens of thousands of doors, prayed with several hundred people in homes and public places, and generated scores of Bible study contacts.
The hospitality of Ewart Carter, pastor, and the Ephesus Church in Gastonia was critical to the success of the campaign there. Carter had been pleading for a literature evangelism team to work his territory, because he understands that you can't reap an evangelistic harvest in your community without sowing Gospel seeds in the homes and hearts of your neighbors. Under the experienced leadership of Wynique Wright and Eli Tamayo, the students canvassed wherever they found significant foot traffic during business hours, and transitioned to door-to-door outreach in the evenings.
The Atlanta-based group owed its success to international relationships cultivated by Java Mattison, South Central Conference publishing director, along with NCU alumni eager to receive and help the students upon their arrival. Under the strategic and tactful leadership of Shanique White and Ravaine Mullings, the students were granted permission to canvass in front of West Indian restaurants and businesses, where they conversed with customers all day. These missionaries from the West Indies felt right at home in metro Atlanta. Although they distributed a significant number of magabooks, their rapid movers were small donation books like Happiness Digest and Darkness Before Dawn.
Ellen White advocated literature of all sizes being distributed, specifically recommending small booklets as "little wedges that open the way for larger works," Colporteur Ministry, 139. The conferences are glad for the Gospel going out in various packages to meet people where they are, and even more encouraged about the future of the Church while witnessing young people weathering the elements and adapting to circumstances as they share the Gospel in print with strangers.
South Atlantic | December 2018