BY Erytc Heredia and theus Young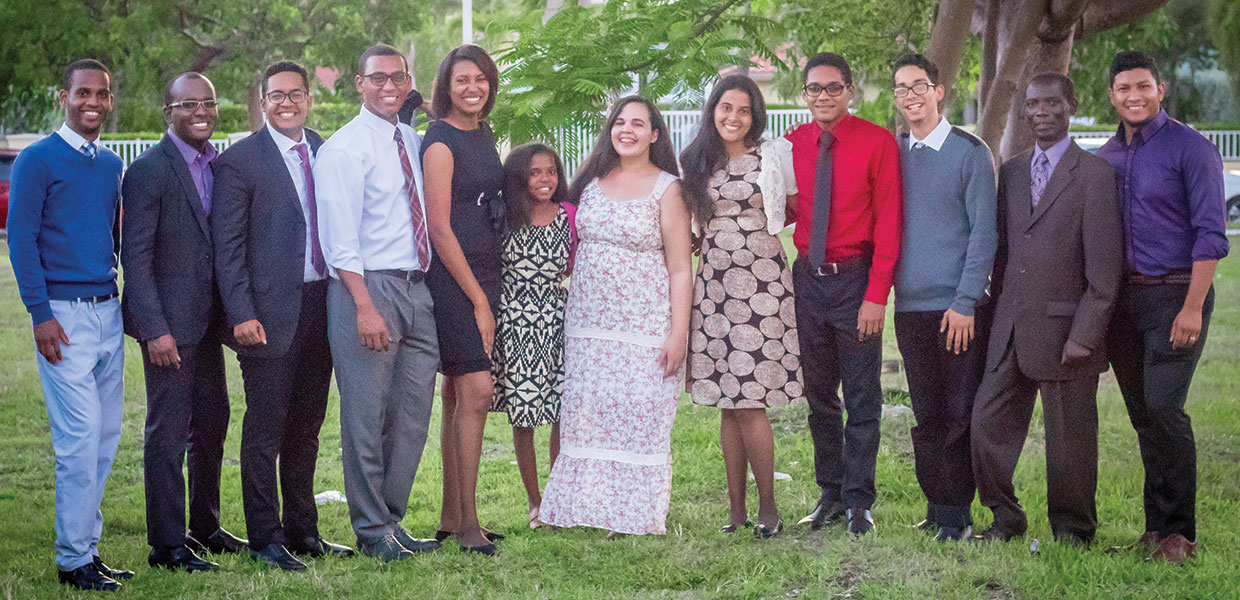 Pictured are Henry Jimenez (left), Carlos Sanchez, Jochy Garcia, Leandro Jimenez, Yuleysi Estrella, Maria Gomez, Rachel Cobas, Doreli Saldana, Rodolfo Portes, Victor Maldonado, Julius Twums, and Erytc Heredia.
Rachel Cobas
The 2017 MagaBook team at Southeastern Conference is relentlessly committed to mission-driven ministry. With two leaders and nine students in the Miami, Fla., area, the group distributed more than 3,500 books by the grace of God, and solicited $40,611.18 in donations, apportioning $20,305.59 in scholarships.
The team of students contacted more than 42,000 people in Miami, and prayed with more than 4,000 individuals. Their mission-driven approach led to invitations from churches to lead their church services, including Adventist Youth Ministry programs where the students shared their personal testimonies to encourage local members.
One student, Victor Maldonado, prayed with a woman that recently suffered a stroke and couldn't speak. However, during his prayer, she began to speak. Another student, Henry Jimenez, persuaded a business owner through his acts of kindness toward the owner's customers. Earlier, the business owner had been rude to Jimenez, but changed his attitude and became more receptive.
Two students even joined the team with the encouragement of their husbands who had been literature evangelists. The men wanted their wives to share in the ministry because they felt it would change their outlook on the work of saving souls. And, that's exactly what it did. Each student expressed how the summer ministry initiative transformed their lives, and how blessed they were to be part of God's mission as literature evangelists.
Southeastern | November 2017