BY Bethany H. Parker, Principal, Perrine Seventh-day Adventist School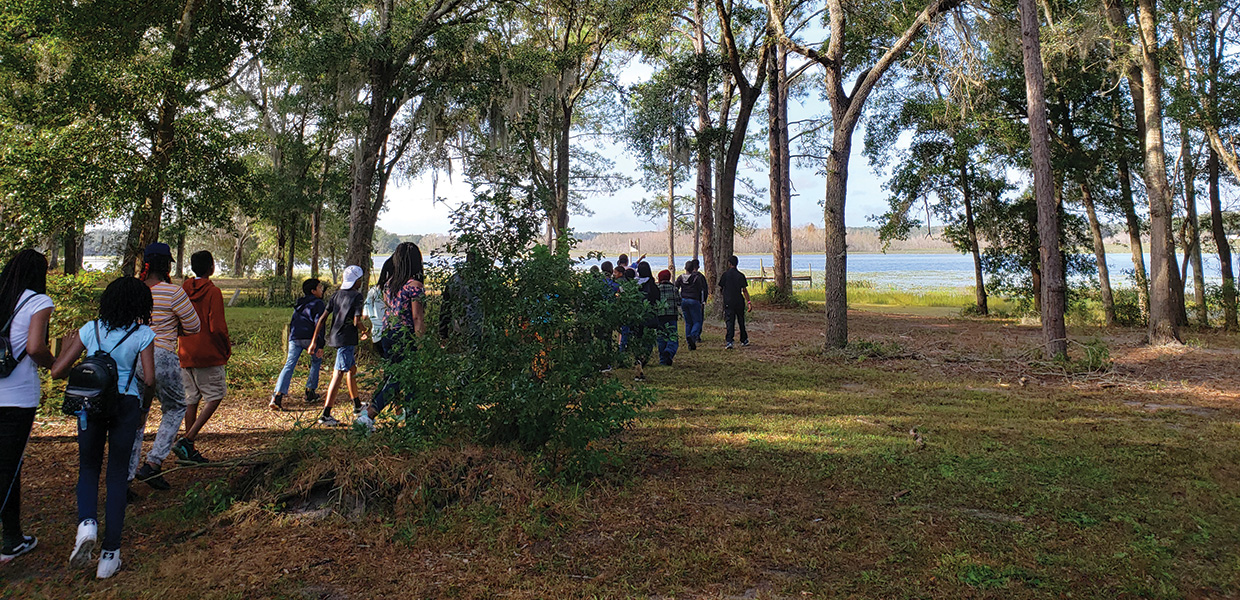 "Education in Nature with God" was the theme for the sixth-grade Outdoor School held at Southeastern Camp Hawthorne, November 5-7, 2018. On Tuesday night, the campers came together for an Agape Feast, where three students answered the call for baptism.
As the hot temperatures dip in the sunshine state of Florida, the sixth-grade students across the Southeastern Conference look forward to a classroom break from tests, projects, lectures, and even a mini-getaway from home.
Each November the Southeastern Office of Education hosts sixth-grade students from the 15 schools as far south as Florida City, to the northernmost school in Jacksonville. This year was no different as students, teachers, chaperones, and parents gathered at the sacred grounds of Camp Hawthorne for an encounter with God through nature.
The theme for Outdoor School was "Education in Nature with God." Alvin Payne, of Playground Ministries in Miami, Fla., served as the camp pastor and the activities director. Each day the students came together with their teams and coaches, as they competed for points in daily recreational activities such as team building, crafting, and sports. The students were overjoyed with the petting zoo interactions and horseback riding. Many of them did rock climbing, ziplining, and even some good old-fashioned jump roping.
Tuesday night the campers came together for an Agape Feast. This was a powerful worship experience filled with songs, testimonies, and prayers, followed by a light meal. The Holy Spirit moved on the hearts and souls of the campers. Three students answered the call for baptism. To date, one student at Miami Union Academy, Benjamin Alcide, has rededicated his life to Christ as a testament to God's never-ending grace.
Some of the campers expressed sadness as the days at the campground ended. Attendees witnessed the Lord's hand at work, and many marveled at His unfailing presence in their lives. They are looking forward to Outdoor School 2019 in November.
Southeastern | February 2019