bob wint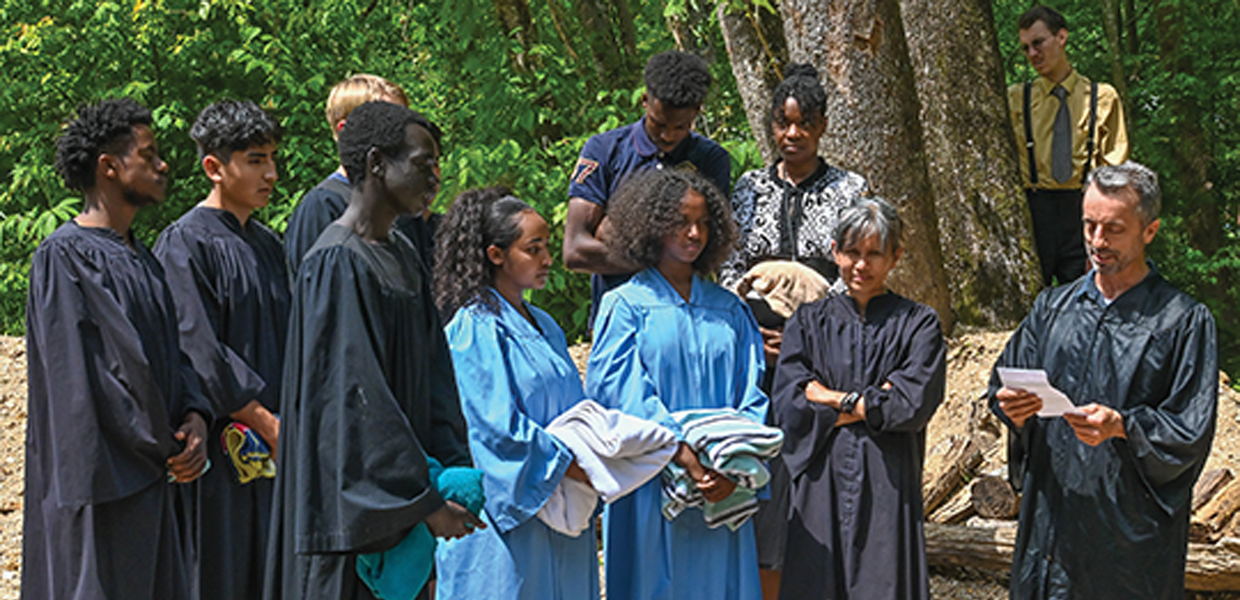 Curt DeWitt (front), pastor; Ziel Choul Gew (front, left); Fraol Kebede; Lensa Hashim; Rowena DeWitt; Fraol Kedir (back, left); Gustavo Rojas; and Daniel Brobrov
Curt Dewitt (left), pastor; Daniel Brobrov; and Bob Wint, pastor
What are you doing Sabbath afternoon?" Steve Dickman asked Bob Wint. Not sure what to say, Wint asked, "Why? What do you have in mind?" Dickman responded, "We have a number of students ready for baptism, and would like to have a baptism this Sabbath afternoon." "That's certainly what I will be doing Sabbath afternoon." said Wint.
Curt Dewitt had been studying with the students at Harbert Hills Academy (HHA) in Bible class. Some students made a decision to be baptized because of that class and an inspiring Week of Prayer. Others sensed an urgent need to make their commitment to Christ because they were awakened by COVID-19 that Jesus is coming soon. They wanted to be ready and help others be ready for His soon return.
That Sabbath, May 16, 2020, there was a beautiful baptism held in a creek near HHA. Students and staff gathered on the bridge and provided wonderful music while God provided a soothing breeze and a songbird choir. Seven students were baptized, and two staff members were rebaptized. It was a real blessing and refreshing pause during a pandemic.
Kentucky-Tennessee | September 2020