BY Ron Quick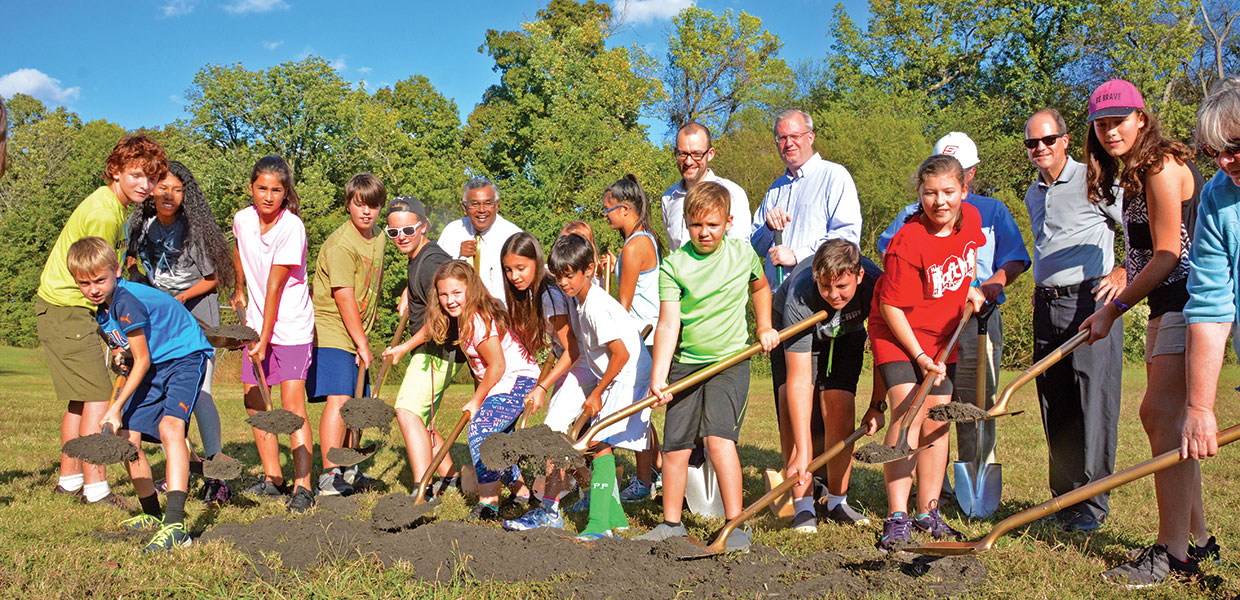 Students, school board, and Conference officials break ground for new school building.
Ron Quick
Officials sign documents: Pictured are Rhonda Miller (front row, left), head deaconess; Chad Grundy, Carolina Conference undertreasurer; Bernie Dilgert, general contractor at Maple Leaf Design & Build, Inc.; Amy King, chair of design committee; Chris Grissom (standing, left), head elder; Rick Russell, Carolina Conference vice president for finance; Mark Kendall, head of audio-visual; Ryan Ashlock, pastor; Paul Scroggins, head deacon; and Brian King, church treasurer.
Ron Quick
The University City Church in Charlotte, N.C., continues to expand as Cornerstone Adventist Academy students and Carolina Conference officials broke ground for a new church school and family life center on October 15, 2017. Located near the University of North Carolina Charlotte campus, this rapidly growing church is in its second year of operating a church school.The church's location in the ever-expanding University City area has proved to be a tremendous blessing. Leslie Louis, Conference president, reminded the group that the University City Church has planted more churches than any other church in the Conference. Including the five church plants, total membership is more than 500. Rick Anderson, who represented the Carolina Education Department, shared that it is a unique event when a church establishes a school in this day and age. "In the past 20 years over 15 percent of Adventist elementary schools have closed their doors," he stated. "You're to be commended for establishing this school and family life center for our young people." He also commented, "Statistics show that if you keep your kids in an Adventist school, there's an 80 percent chance of children remaining faithful to the Church, whereas only 35 percent remain who don't have the Adventist education experience." In its highly visible location on University City Boulevard, the church and its new school and family life center are poised to begin a new phase in outreach to this rapidly growing area of Charlotte.
Carolina | December 2017