BY Angela Baerg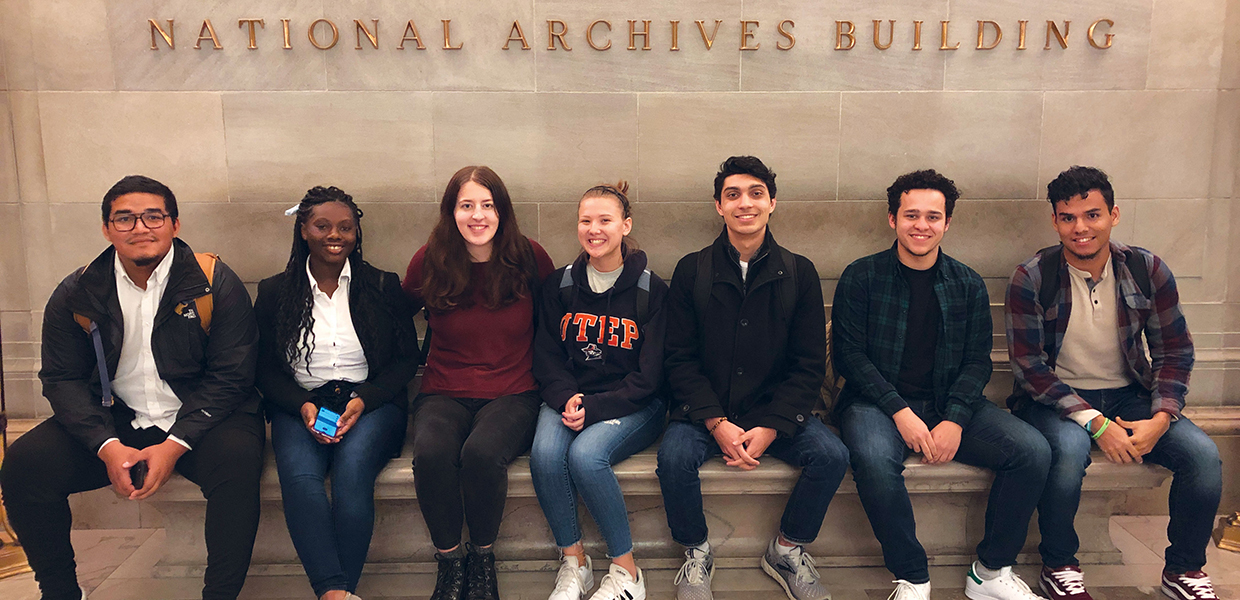 A group of Southern students gain rare experience conducting research at the National Archives.
In February, a group of history students from Southern had a special opportunity to visit the National Archives in Washington, D.C. — not as tourists but as researchers. What they discovered made the rich experience even more memorable.
Most universities do not give undergraduate students the opportunity for hands-on research involving primary sources, so docents at the National Archives were reluctant to accommodate Southern's uncommon request. Fortunately, Kevin Burton, Ph.D., instructor in the History and Political Studies Department, knew some of the archive's employees and persuaded them to give his students a chance.
"They were very impressed with our students' professionalism, and amazed that Southern would invest in its students this way," Burton said. "Additionally, two Ph.D. candidates asked what school we were from, and said how lucky our students were to have such an opportunity!"
As they worked, the students developed "finding" aids for future researchers. The group will be able to include this experience on their résumés, giving them a meaningful advantage during job searches or when submitting graduate school applications.
Burton has been researching antislavery petitions, particularly cases with Seventh-day Adventist involvement. At the National Archives, his students assisted him in analyzing petitions, focusing on locations with a known Millerite or Adventist presence.
In the process, Xavier Snyder, sophomore history major, made a significant discovery. He found a petition from 1862 that had been prepared, circulated, and signed by a group identifying themselves as the Seventh-day Adventists in Linn County, Iowa. That petition — the first one on record explicitly stating it was written by Seventh-day Adventists — called for abolition, saying that slavery was a sin. The document also said that if America didn't abolish slavery, then the country would feel God's wrath.
"It was beautiful to see Adventists who came before us taking a stand for something they believed in," Snyder said. "I hope what I found will be a part of a greater research project in the future that helps shape how we look at our denomination's history."
Southern Adventist University | May 2020