Tierra Hayes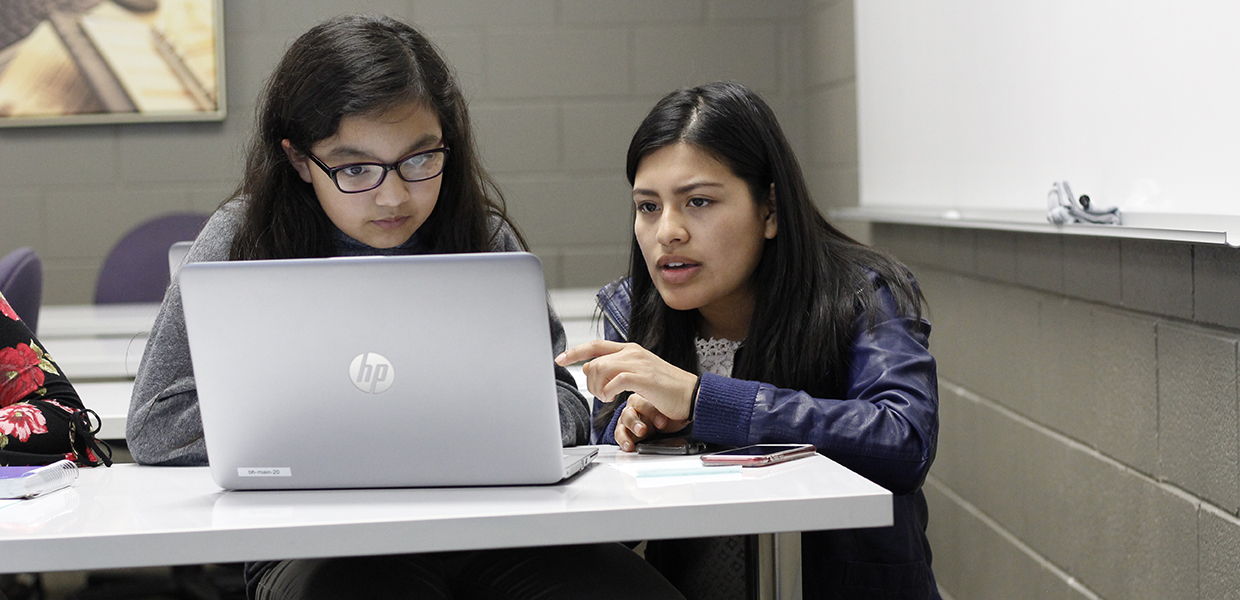 Eileen Flores (right) and her teammates encourage middle school girls to explore computer science through their program, HTML.
Southern Adventist University students have taken the initiative to mentor middle-school-aged girls through a program they call Hire Tech-Minded Ladies (HTML).
Headed by Eileen Flores, junior management major, and Natasya Panjaitan, sophomore management major, the program is in collaboration with Girls Who Code, a nationwide nonprofit organization that works to increase the number of women in the field of computer science.
"I just wanted to do something bigger than myself, and I think there is a lot of potential in the Chattanooga area to impact women in the technology industry," Panjaitan said. "With computer science, you can be really independent. You can start companies and have big opportunities just because of this one skillset. So we wanted to bring this opportunity to the younger girls in our community."
Each weekly meeting consists of spending time discussing the prior week, watching videos about prominent females in the computer science field, and working on a health and wellness app that the girls are designing and coding.
The middle school girls who take part in this on-campus program said they deeply enjoy being able to spend time with new friends, learn new skills, and be mentored by the college-aged girls.
"A friend told me about the program, and we had something like this at our school, but it wasn't as interesting as HTML," said Naomi Diaz, a participant. "I also want to do something like this in the future. I like the videos and learning about different jobs in the field."
Her classmate Gaielle Price agreed.
"The leaders make it a very comfortable environment," Price said. "I joined because I have made friends in this group, and I feel that girls should be more active with technology because we live in a tech age, so we should strive to be more 'out there.'"
Southern Adventist University | June 2018