BY Trisney Bocala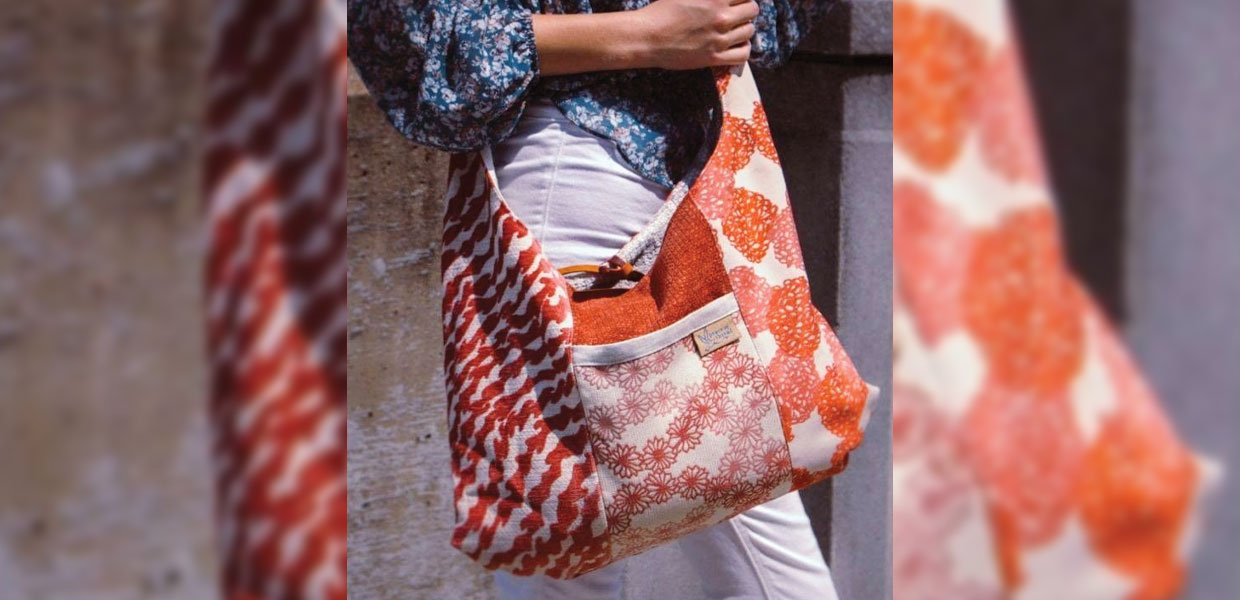 Enactus students organized photo shoots showcasing the textile work of refugee women.
Students in Southern's chapter of Enactus — a global, innovation-driven organization — are assisting small Chattanooga, Tenn., organizations with digital marketing support. Housed within the School of Business, the Enactus team created and launched Marketing Kit Tools (MRKT) to support local business owners who were negatively impacted by the onset of COVID-19 and tornadoes this past spring.
The students worked closely with their first client, Adventist Muslim Friendship Association (AMFA), to create a website, branding, business cards, online store presence, and social media strategy for the organization's Peace of Thread Chattanooga project. This outreach gives refugees an avenue for income through making and selling purses and facemasks.
One of the students' first steps was to organize photo shoots to provide a collection of quality images for brand definition and promotion. Next, they taught volunteers how to create posts for Instagram and Facebook, connected them with resources for staging photos of their products for sale, and streamlined internal processes to help members learn new skills more quickly.
"Southern's Enactus students have been invaluable in their varied contributions to the marketing aspect for initiating Peace of Thread Chattanooga," said Darleen Handal, local coordinator for AMFA. "As the refugees create art through sewing one-of-a-kind purses, they feel empowered and loved, thanks to the incredible support of these college students and other volunteers."
Along with a second AMFA project called Pillars of Health, the Enactus students have taken on projects with other independent ministries and individual entrepreneurs in the area.
"Personally, MRKT has given me an opportunity to make a difference in our community while also helping me better my skills within the business field," said Nicole Kay Gultom, freshman nursing major. "I've witnessed how a group of talented and determined individuals can make a difference in people's lives when they all work together."
Carolina | January 2021