BY Staff Writer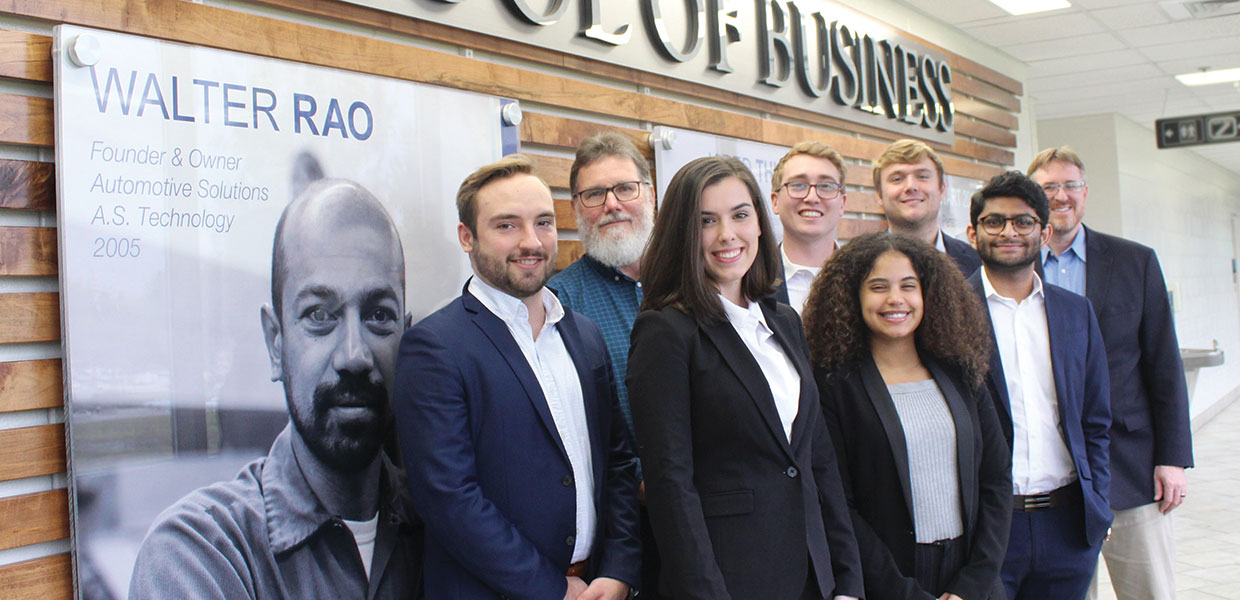 The SMARRT Fund team of students and advisers work together on a real-world investment project.
Danielle Laurent
Students at Southern Adventist University now have the opportunity to gain hands-on experience learning investment analysis principles under the supervision of faculty and staff. The Student Managed Asset Risk and Return Training (SMARRT) Fund, a collaboration between Southern's Financial Administration Office and the School of Business, provides $500,000 — 1% of the University's total endowment — for students to manage.
According to finance professor and SMARRT Fund adviser Dennis Steele Jr., Ph.D., the first group of students were selected to begin managing the fund last fall. Part of their initial education involved learning more about the faith-based components of the University's investment policy, a socially- responsible approach that seeks to avoid funds connected with alcohol, tobacco, gambling, and defense stocks, among others.
"The emphasis is on training," said finance professor Braam Oberholster, D.B.A., another adviser for the fund. "Students need to learn how to actually analyze the market. And, we want to bring in majors from different disciplines across campus, because we need that diversity of insight. We need to recognize that business is something that touches every dimension in our lives."
SMARRT Fund team members do not receive academic credit for their work, but Steele emphasizes practical experience and professional networking as valuable benefits — not to mention how impressive the project looks on a résumé.
"The SMARRT Fund sends a strong message to potential employers about how much we trust our students, and our confidence in the education they're receiving while at Southern," Steele said.
Southern Adventist University | July 2020