BY Stan Hobbs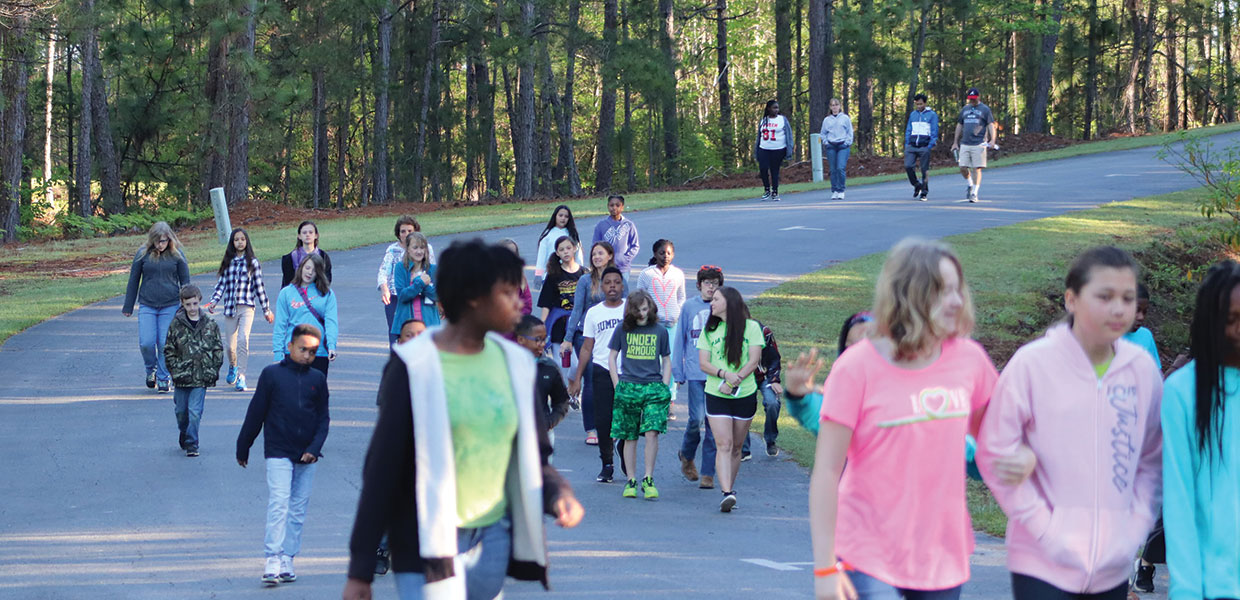 Students walk from one activity to another at Camp Alamisco in Dadeville, Ala.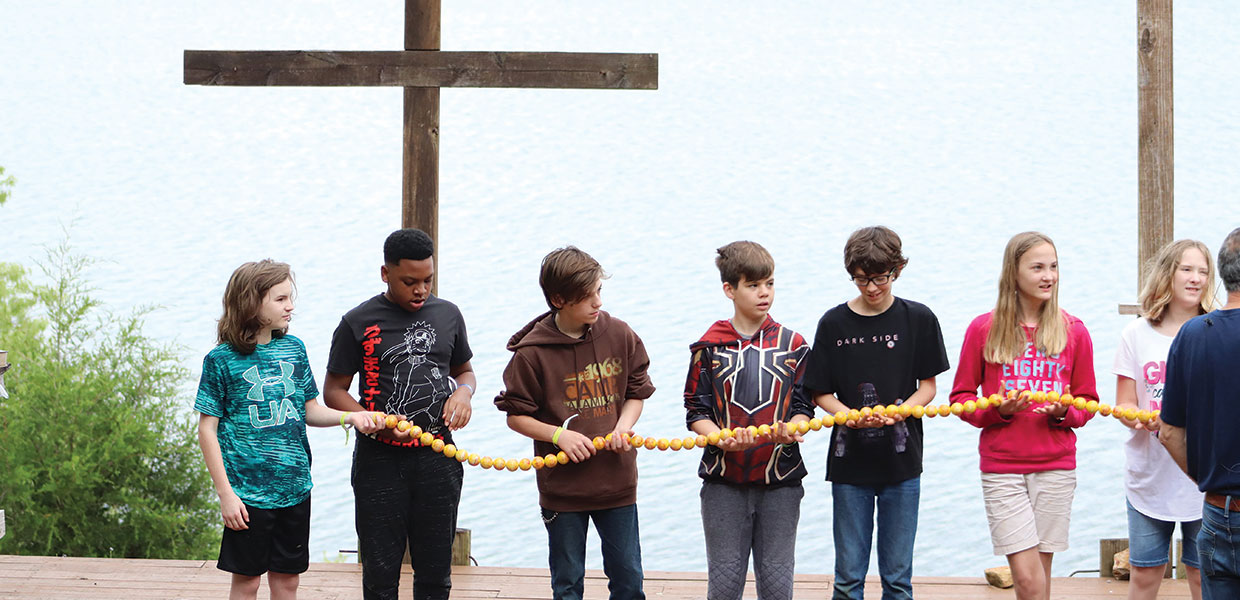 Students participate in a live demonstration at the outdoor chapel.
Under the leadership of Wesley Gennick, principal of Mobile Junior Academy, the Gulf States Conference provided the annual outdoor school for the fifth- and sixth-grade students of all Conference schools. The event was held April 8-11, 2019, at Camp Alamisco.
According to a recent article published in the Independent School Parent, there are 10 benefits to outdoor learning. High-quality outdoor learning experiences are proven to develop reflective and inquisitive thinking along with problem-solving approaches in "real" situations; encourage holistic development of children; develop resilience and adaptability in occasionally adverse circumstances; allow children to become more able to identify hazards and risks; develop a love, appreciation, and respect for nature and all that is living; develop an understanding of how they can look after the environment; develop self-awareness, confidence, and self-esteem; develop collaborative-working and communication skills; provide positive health benefits — both physically and mentally — and assist gross and fine-motor development; and develop a lifelong love of the outdoors.
For the students, the four days and three nights are a fun adventure, as Aaliyah Brevig of the Floral Crest School attests: "I had fun on the night walk and riding in a speed boat. Canoeing and dissecting owl pellets were a blast." Learning in a fun environment makes outdoor school a very popular event.
Several students mentioned Ben Roy's unforgettable science lessons and cool demonstrations as their favorite outdoor school activity. Trent Burgan of Mobile Junior Academy appreciated the spiritual impact of Roy's science-based chapel presentations as well, "The outdoor chapel programs were my favorite part of outdoor school. I love how Ben Roy blew up a trash can and taught us how God interacts with us in our daily lives."
Gulf States | July 2019