BY Dwinderling Dennis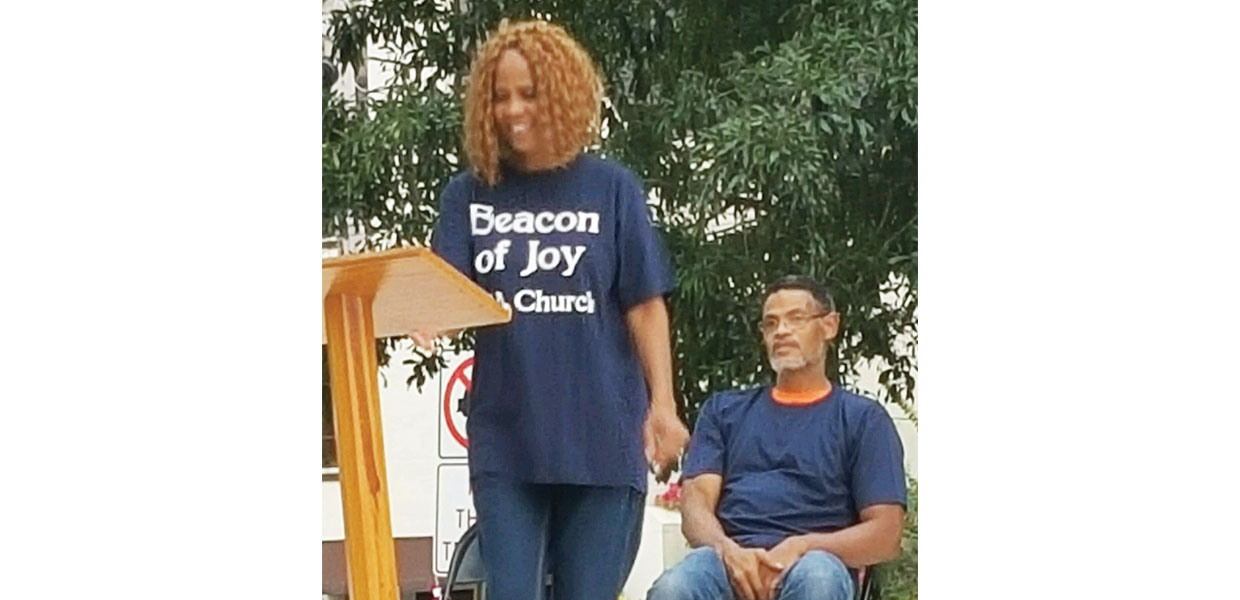 Dwinderling Dennis, health ministries leader at Beacon of Hope Mission in Alexander City, Ala., addresses the community at the 9/11 ministry event. Gary Boles, pastor at Beacon of Hope Mission and Pine Hill Church in Sylacauga, Ala., is seated.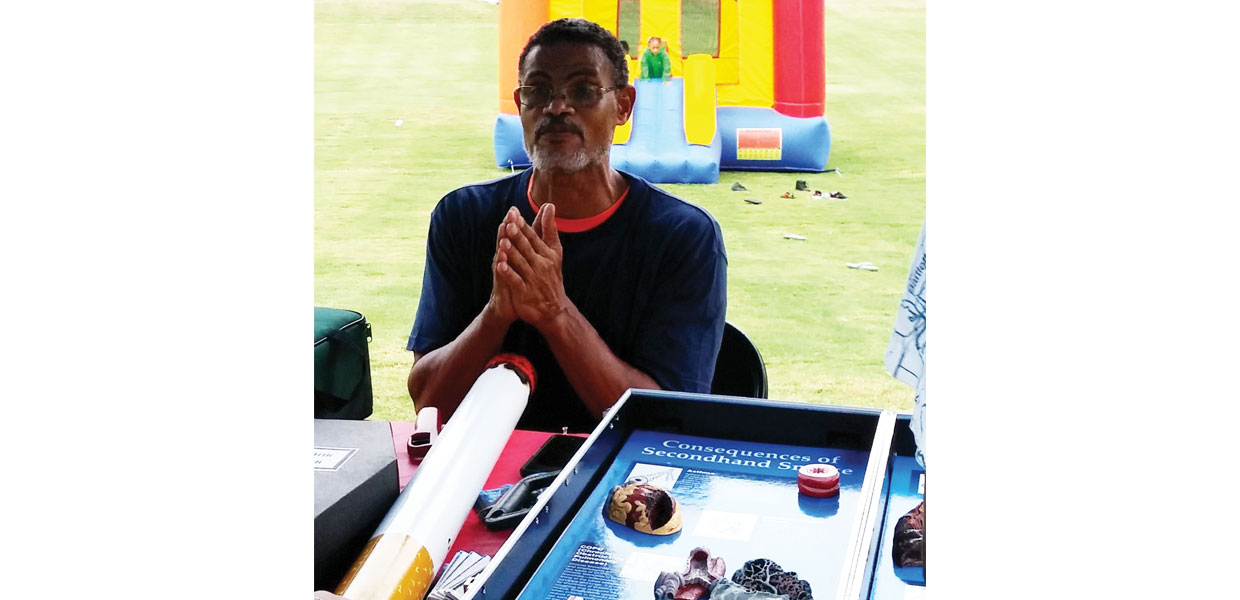 Gary Boles, pastor, exhibits the consequences of second-hand smoke at the Health Fair.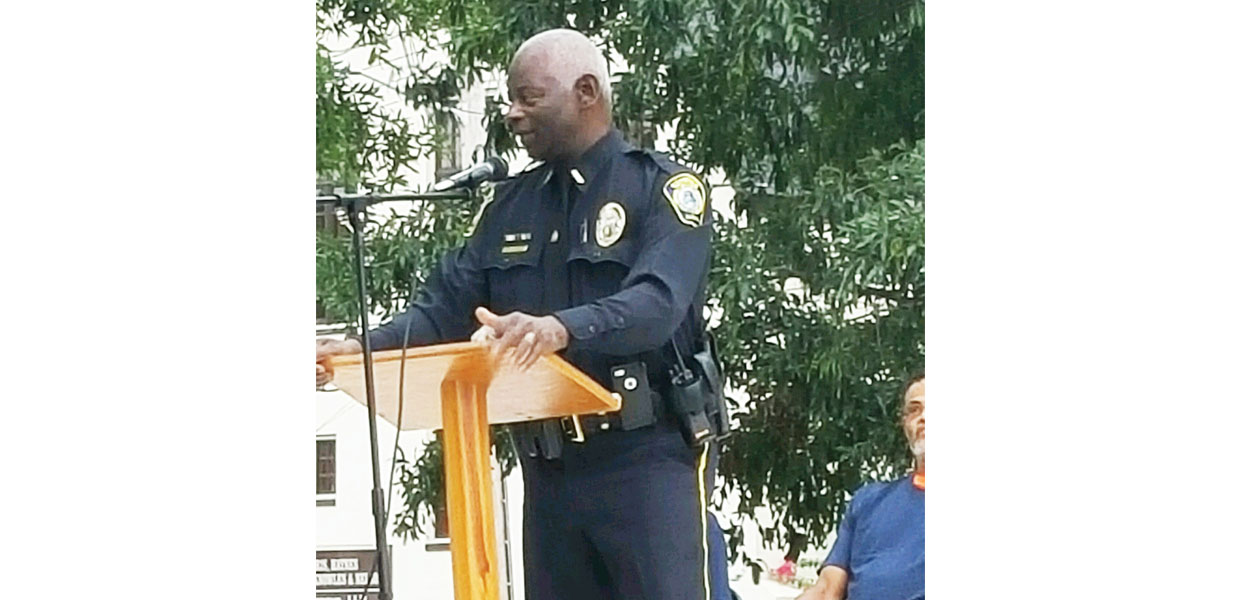 Willie Robinson, Alexander City police chief, addresses the community at the 9/11 ministry event.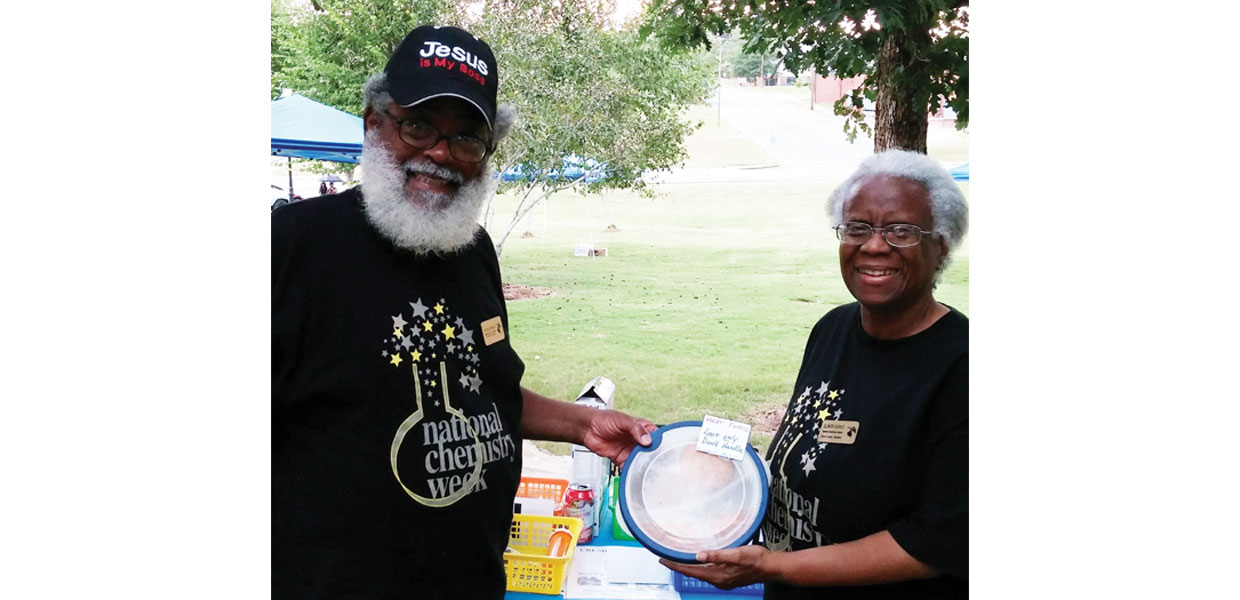 Winfield and Elinor Burks share healthy eating and many other wellness tips.
The health ministries and evangelism teams of The Beacon of Joy Mission hosted a community Health Fair Day at Strand Park in Alexander City, Ala. Health ministries envisioned an outreach project that would actively demonstrate to the local community ways to promote healthier lifestyles, and the evangelistic team collaborated to successfully bring the vision to fruition. The teams started praying and acting on the guidance of the Holy Spirit, which resulted in selecting September 11, 2016, as the date, and beginning several months of preparation for the Health Fair. The theme was based on 9/11, which helped form collaboration with additional community leaders: first responders, mayor, Police Department, DARE, Fire Department, and K-9 rescue teams.
Backed by support in keeping the community safe, the church members were able to point out their mission to actively inform the community as God's representatives of love, demonstrate His caring for their safety too, and also share their desire for all to be healthy. The members provided educational material, demonstrated healthy foods, gave healthy snacks, performed blood pressure and glucose checks, provided material for detoxing, shared relaxation techniques, and offered exercise and mental health strategies.
The fair provided educational materials and demonstrations for 150 people. Health professionals and other experienced vendors were there to assist. Additionally, Earl Jones provided music to help the community receive the church members. The church family served well that day, and made an impact. Information was gathered for future health awareness events by using a South Central Conference Federation Community Survey.
The members now consider September 11 as a joyful day to be a blessing to the community. As a result of the Health Fair, they know of one life that was immediately changed, and commitments were made to change individual lifestyles. They pray for others as they prepare by God's grace for next year.
South Central | January 2017