BY karla bliss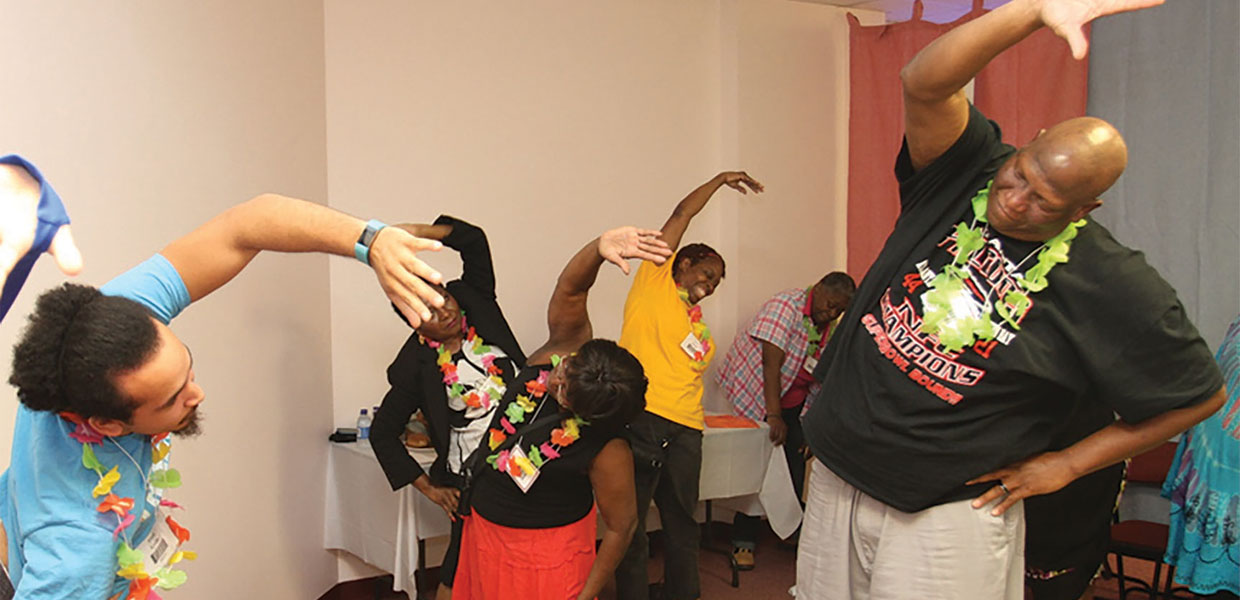 Station four had a fitness instructor on hand to guide the attendees through stress-relieving exercises.
The Atlanta Boulevard Grief Care Ministry hosted its third annual Grief Spa on April 22, 2018, as the culmination of a 12-week therapy program. The Grief Spa is the brain child of social worker Laverna Davidson, author of Grief Relief.
During the 12-week program, the church used the Grief Share curriculum to guide participants through a journey of emotional growth, friendship development, refuge, and healing.
The 2018 Grief Spa was held at Atlanta Boulevard Church in Atlanta, Ga., in collaboration with Davidson. The spa consisted of six stations of pampering.
The first station, "Introduction," provided spa participants with an overview of the grieving process and a preview of the next five stations. At station two, "The Garden of Prayer," participants learned to follow the example of Jesus, who was in the garden of Gethsemane alone, but emerged strengthened because of the time spent with his Father. Station three, "Laugh Out Loud," reminded the attendees that laughter is good medicine and was a favorite among participants. Station four, "Exercise for Relief," had a fitness instructor to guide the attendees through some stress-relieving exercises. Station five, "Healing Touch," taught massage techniques that can be done at home, and full body massages were available by appointment. At station six, "Healthy Eating," participants learned about foods that heal.
Thirty-three participants attended the all-day grief spa. They were asked to complete a survey following the spa, and 90 percent rated the spa 5 out of 5 stars.
The Grief Care Ministry was founded 12 years ago after member Marsha Peters perceived that Atlanta Boulevard Church needed to offer more to its grieving members than a funeral service, a repast, and flowers. The church's pastor, Harold Thomas III, D.Min., is a key supporter and lead person of the grief ministry. The grief ministry's framework also enhanced Thomas' education, and he received his doctor of ministry degree with a concentration in grief support on March 14, 2018.
Besides the therapy program and spa, the grief ministry holds an annual one-day event before Thanksgiving to give grieving families of the church and community the tools to survive the holidays.
South Atlantic | September 2018