BY Samuel Romero
Guest speaker Braulio Concepcion is president of the Panamanian Association in Chiriqui, Panama.
Rebecca Carpenter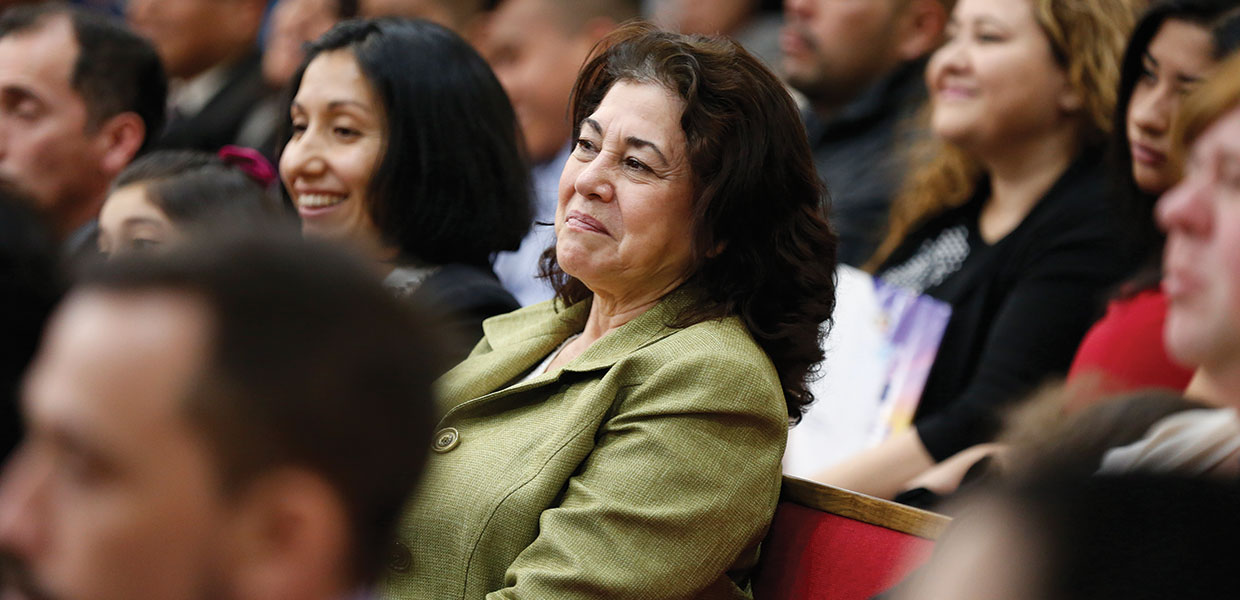 Rebecca Carpenter
The Charlotte, N.C., Spanish Church was filled beyond capacity, overflowing into their side room.
Rebecca Carpenter
All of the Hispanic congregations of the Carolina Conference were invited to participate in the third annual Spiritual Enrichment Seminar, February 11-12, 2017, held at the Charlotte, N.C., Spanish Church and the Durham, N.C., Spanish Church, involving more than 20 Spanish churches in Charlotte alone. The guest speakers were Braulio Concepcion, president, and Norberto Troetsch, treasurer, of the Panamanian Association in Chiriqui, Panama. This year's theme was "The Baptism of the Holy Spirit."
The program includes a 40-day Bible study to help develop the habit of having a daily encounter with God during the first hour of the day. Diligent adherence to this study will lead to daily baptism by the Holy Spirit. The goal is to have all members following this plan, leading to a great spiritual revival among church members.
Why implement this plan? Because Jesus' followers want to live how He lived and to do what He did. Note the admonition that is found in Christ's Object Lessons, page 139: "Daily He received a fresh baptism of the Holy Spirit. In the early hours of the new day the Lord awakened Him from His slumbers, and His soul and His lips were anointed with grace, that He might impart to others."
This plan can be summed up in three main points: pray, study the Bible, and bring a soul to Jesus.
More than one thousand members were in attendance at the two locations. At the end of the weekend, the members were excited and promised that they would practice what Jesus taught them.
Carolina | April 2017