BY Dorian Melo, Multicultral Ministries Director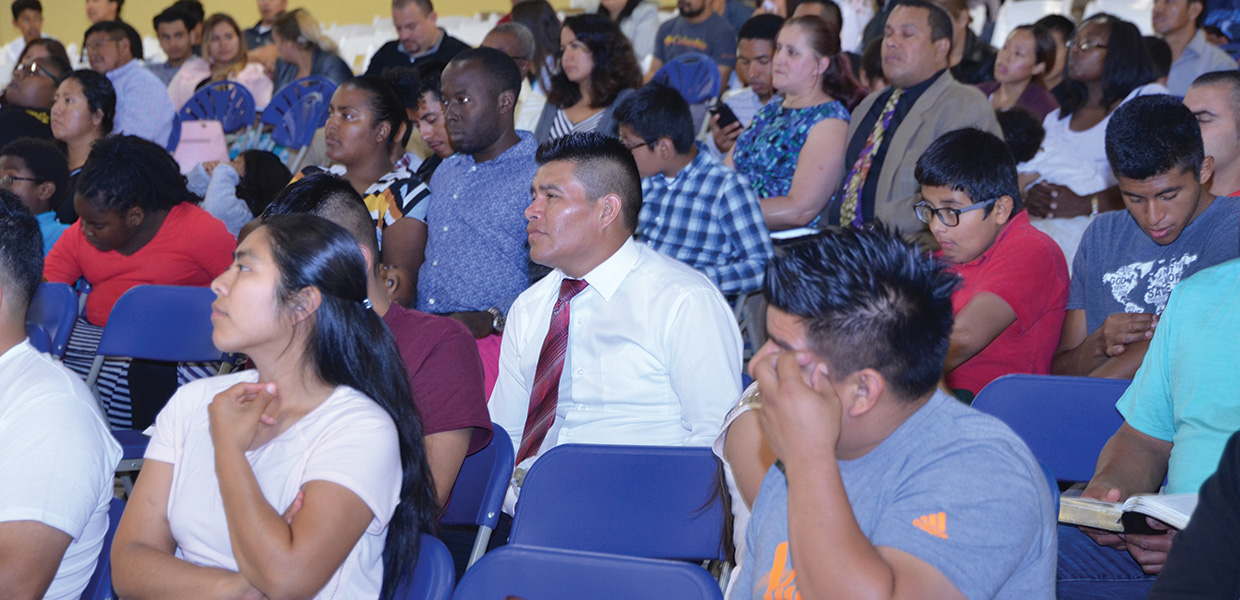 South Central Latino Camp Meeting attendees
Roger R. Wade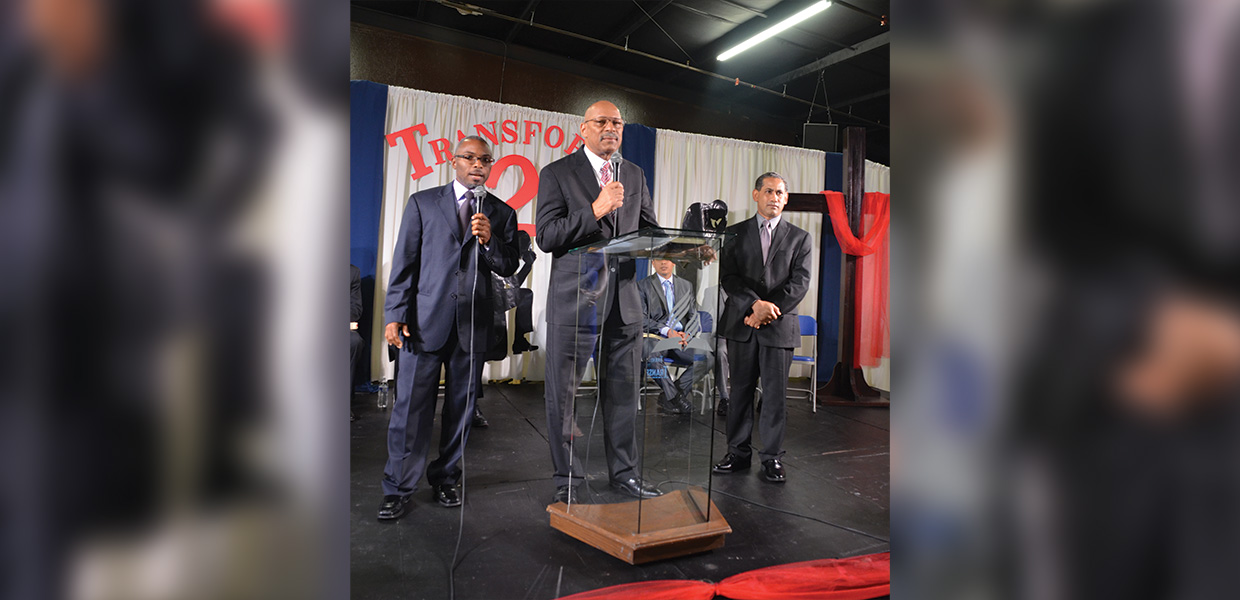 Benjamin Jones Jr., president of South Central Conference, addresses the Latino Camp Meeting attendees.
Roger R. Wade
The 2018 Latino Camp Meeting of South Central Conference was a special event where the Latino constituents gathered to fellowship and worship together. During Memorial Day weekend, May 2018, many Latino families headed to Oakwood University in Huntsville, Ala., to celebrate Camp Meeting under the theme "TRANSFORMED!"
The main speaker was Hermes Taveras Bueno, pastor from Greater New York Conference. Bueno is known as one of the biblical scholars of modern times in the Seventh-day Adventist Hispanic world. Bueno had the attendees delve deeply into the Bible through his powerful preaching.
More than 1,200 people attended and were engaged in all the activities planned. This year a children's church was planned where children ages 4 to 12 worshipped with age-appropriate worship style. In addition, Sonia Paul, women's ministries director for South Central Conference, presented a seminar for the women.
Felipe Andino, pastor, delighted all with his music ministry, and presented seminars on family life. The youth and young adults were not forgotten; a forum was planned where Andino provided key strategies for them to navigate living in their world. The encampment was serenaded by Wonder Bello's music ministry.
Every year baptism is a high point of Latino Camp Meetings. Three were baptized, including Adrián Melo, son of the multicultural ministries director and pastor, Dorian Melo.
Benjamin Jones Jr., president of South Central, encouraged South Central Latinos to move forward in preaching and sharing the Gospel. He also restated his unwavering support and commitment to empowering each member in accomplishing the goal.
The Latino community of South Central will continue to celebrate this great festival every year. It is their hope and goal that God will allow them the opportunity to see the attendance grow to more than 1,500.
South Central | January 2019