BY Tamara Wolcott watson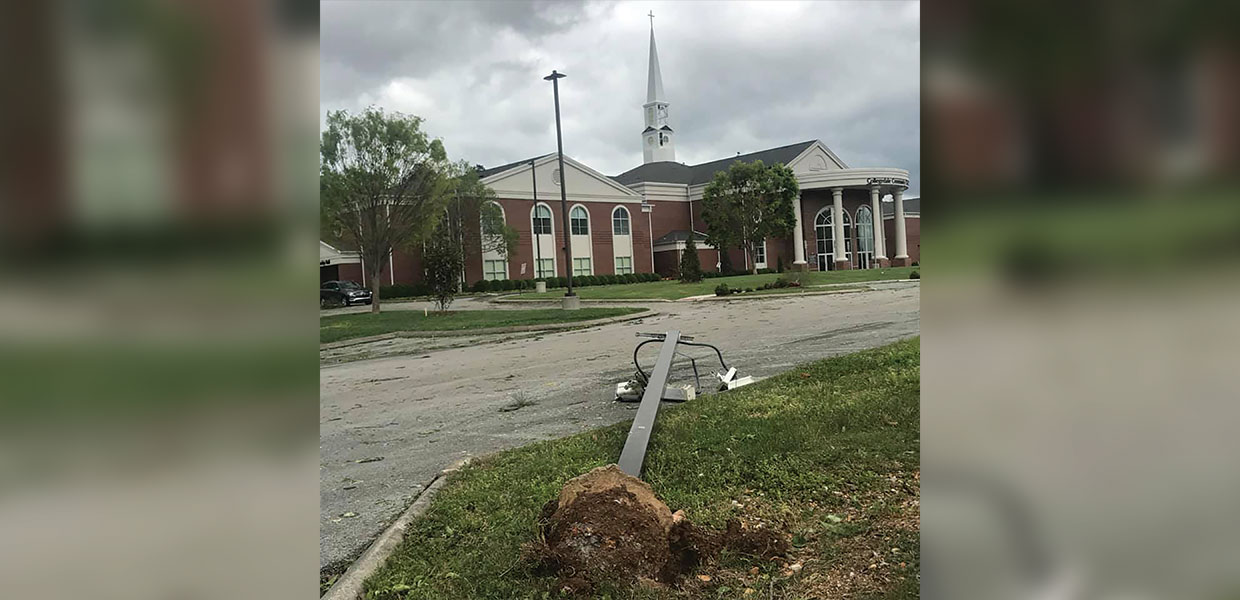 The Collegedale Community and Hamilton Community churches were both damaged on Easter Sunday. Weather authories report that seven tornadoes caused the damage to numerous businesses and homes in the Chattanooga, Tenn., area.
Submitted by: Jim Lewellen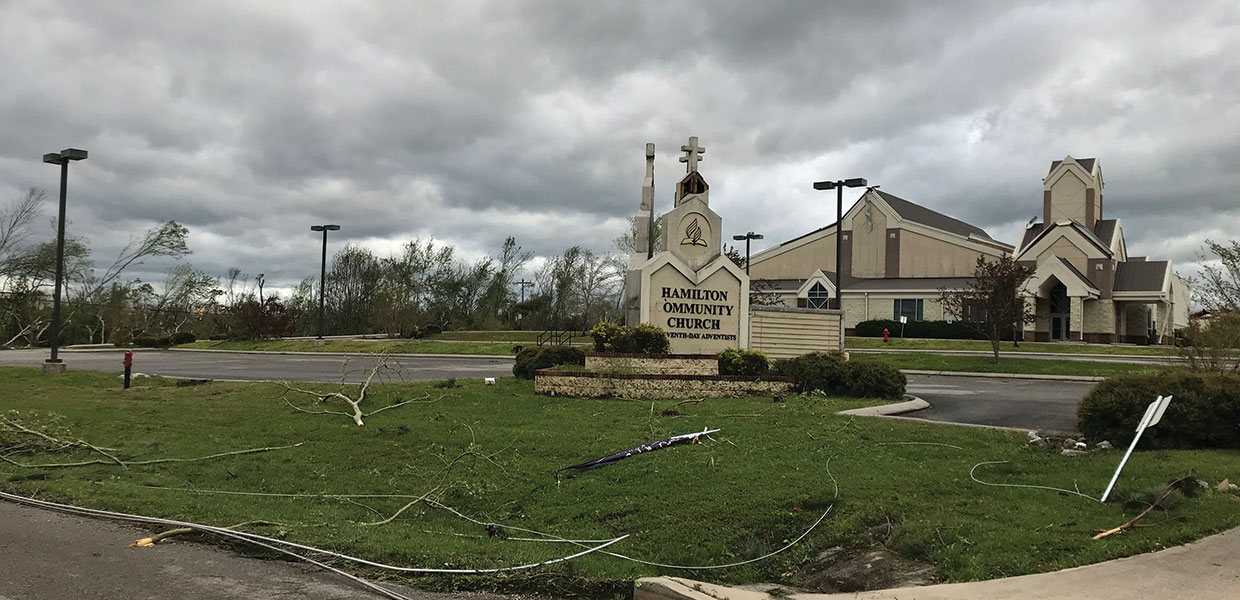 Dave Ketelsen
Several tornadoes brought havoc and death to southeastern Tennessee and north Georgia on Sunday, April 12, 2020. In all the reported destruction and deaths, only two Adventist churches were significantly damaged — the Collegedale Community Church in Collegedale, and the Hamilton Community Church in Chattanooga.
"As members have come together to assist those who have lost much, I am reminded that this is the Gospel! We are praying for each of you that has been affected," said Gary Rustad, president.
Collegedale Community reports damage in and surrounding the church, as well as in the sanctuary and steeple. An outside pavilion had its roof ripped half off, and an outdoor amphitheater is completely destroyed, said Jim Lewellen, Collegedale Community Church administrative pastor.
Dave Ketelsen, pastor for the 860-member Hamilton Community Church, shared that their church has structural damage, including a wall ripped off the church near the stairwell and holes in the church sanctuary roof.
Both churches lost many trees. They are working to repair their facilities and are reaching out to help their communities.
Georgia-Cumberland | June 2020