BY CIRO SEPULVEDA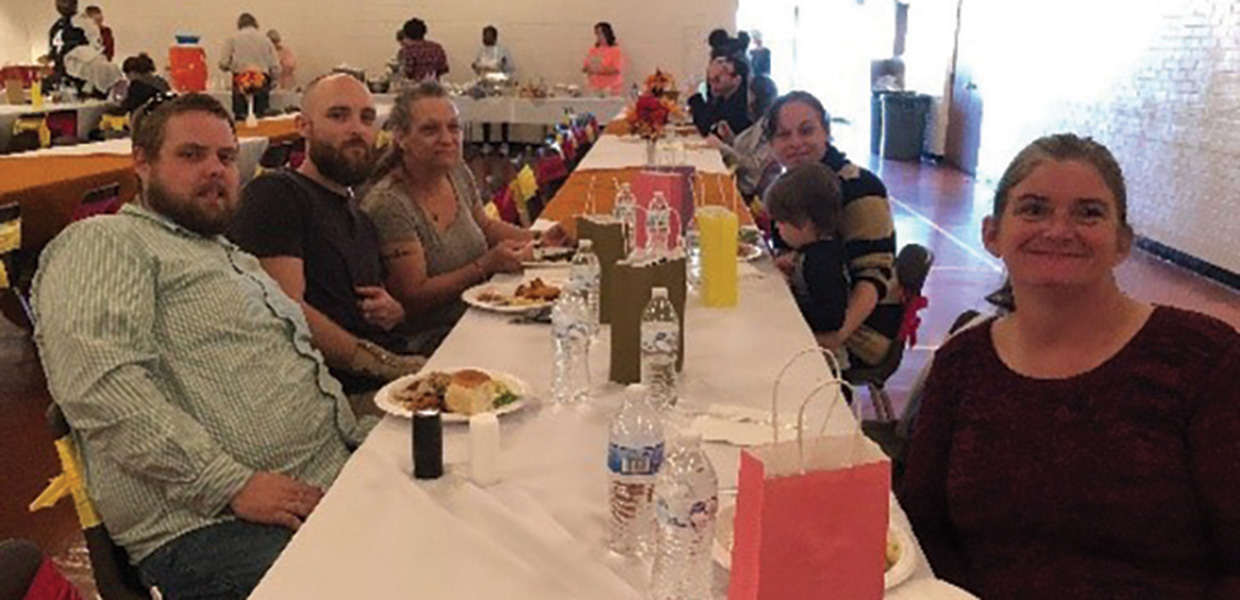 Some of the attendees at the meal
About 50 individuals from the Pulaski, Tenn., community received a hot meal served by members of the Philadelphia Church and the Pulaski Church at the City Recreational Center on Sunday, November 18, 2018. Members of both churches collaborated to decorate, prepare, and serve a variety of dishes and desserts. Advertised by fliers and radio announcements during the week, the event allowed many men, women, and children a hot meal days before Thanksgiving.
Members from the South Central Conference Philadelphia Church planned the event, and invited the members of the Kentucky-Tennessee Conference Pulaski Church to participate. The Pulaski members not only helped with a financial donation, but also with volunteering.
According to the attendees, it was delicious. There were very few who did not have seconds, and some even asked if they could take food to friends and family members who were unable to attend.
At the end of the meal, most of the volunteers looked exhausted, but big smiles decked their faces. One homeless gentleman who walks around Pulaski with a small dog at his side, expressed appreciation for the meal. The volunteers not only fed him, but also gave a big plate to his dog. The church members fed thankful citizens of Pulaski, and also made lasting friendships.
Kentucky-Tennessee | February 2019