BY NELSON SILVA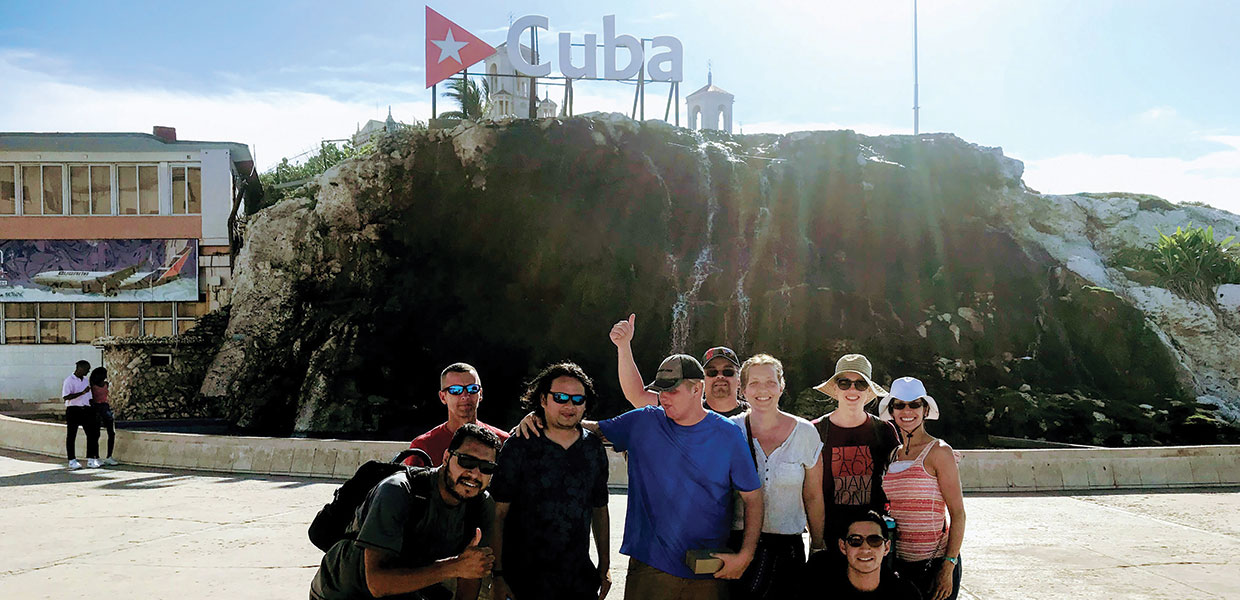 Participants of the Cuba mission trip
Jesus' great commission, "Go into all the world and preach the good news," Mark 16:15, was taken seriously by 11 young adults and three pastors from the Kentucky-Tennessee and South Central conferences. On this occasion, the beautiful island of Cuba was the focus for evangelism. More specifically, the Cuban Central Conference located in Camagüey was the host, and the region of Ciego de Avila was the mission site.
For six nights and two Sabbath mornings, every young adult preached the Word of God under the title, "Knowing God is All," based on John 17:3. Thanks to generous donors, 15 Bible workers were hired to work in the area for six months before the evangelistic campaign began. The donors also helped with transportation for visitors to the meetings.
The local pastors, lay pastors, and church members poured their hearts into evangelism. The partnership between the Cubans and the visiting evangelists who proclaimed messages of hope touched many lives, and resulted in doubling the historical baptisms in the area.
Those who participated in the mission trip are quick to admit they are the ones who benefited the most from the experience. The group went in as strangers and returned as a family, a different kind of a family, a missional one.
Kentucky-Tennessee | September 2019