By BY Jamie Collier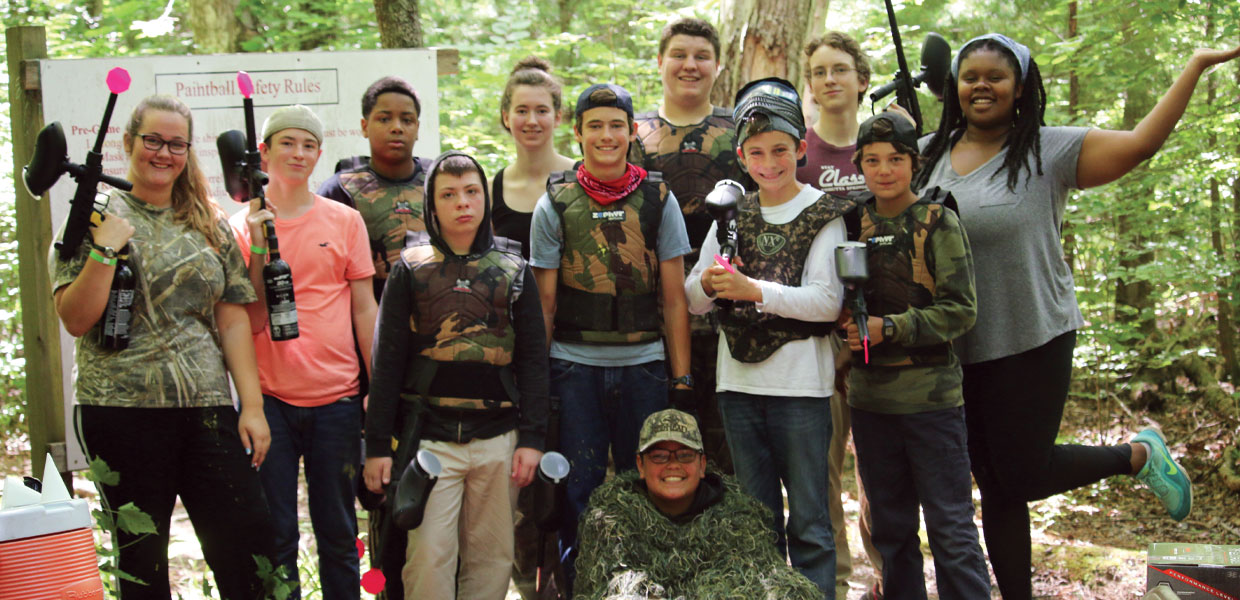 Paintball is one activity at Cohutta Springs Youth Camp where underprivileged campers can temporarily leave behind the hardships in their life. The Samaritan Center in Ooltewah, Tenn., partners with the Camp to turn daydreams into reality for children of the Center's social services clients.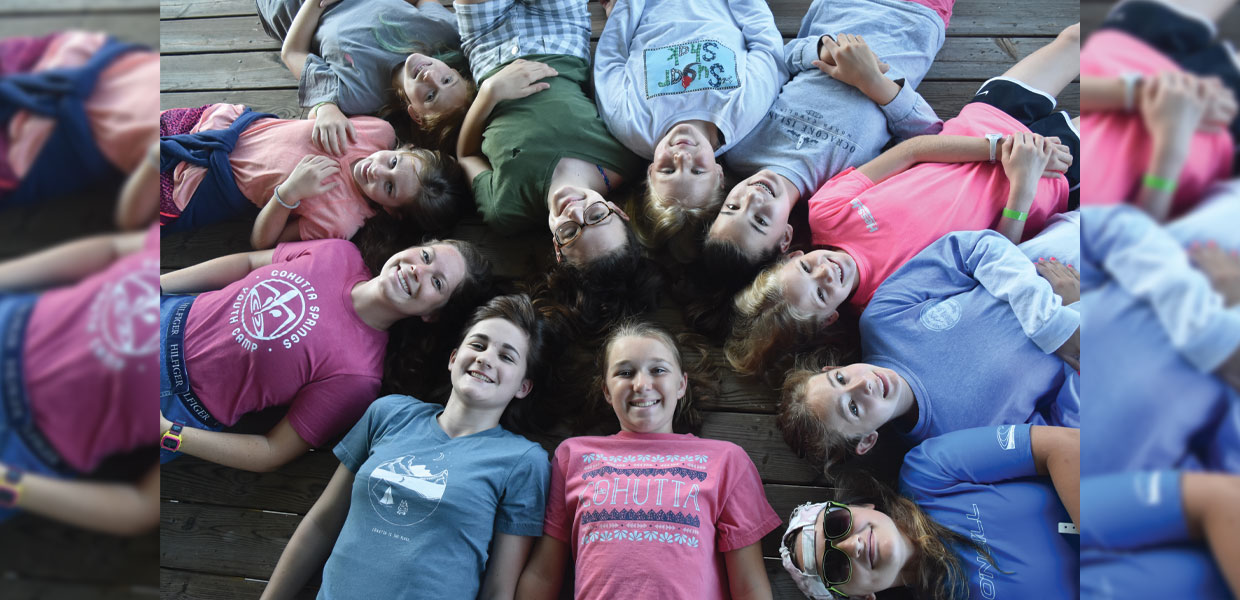 Campers at Cohutta Springs Youth Camp enjoy bonding time with each other and their camp counselor. Camp provides the underprivileged campers, sponsored by the Samaritan Center in Ooltewah, Tenn., with opportunities to develop lasting friendships and build a foundation of faith.
For underprivileged children of the Samaritan Center's social service clients, summer camp only happens in daydreams. However, through dedication and prayer, the Samaritan Center in Ooltewah, Tenn., works to bring those dreams to life. Because of their partnership with Cohutta Springs Youth Camp in Crandall, Ga., children from Bethel Bible Village, a Hixon, Tenn., home for children and teens in crisis, were given the opportunity for an unforgettable camp experience.
"Cohutta is a fun place and I enjoyed it so much! I'm so happy that me and God is getting closer. There was a lot of things I didn't know about God," said Ashley, a 2021 camper.
Before coming to Bethel Bible Village, the life these children experienced was a stark contrast to the positive, uplifting environment at Bethel and Cohutta Springs. Children and teens at Bethel are given a safe harbor and professional support to overcome the hardships in their lives. Bethel has helped children with parents in prison; homeless children; and children of single mothers, of parents lost to drugs, and from broken homes. The support they receive at Bethel helps them cope with past trauma and behavioral issues. Regardless of their pasts, the children are given a safe, loving environment where they can heal.
While at camp, the children stay in cozy cabins surrounded by quiet woods overlooking a sprawling lake. Nature, fellowship, and rest provide the children with the opportunity to be a kid for a week.
"It felt so good to be myself without being judged. I met new people and made friends," said Portia, a 2021 camper.
The Center's camp program has lasting and measurable impact on young people's lives. Because of dedicated and loving counselors, lasting friendships and a foundation of faith have been established for many campers.
"Several of our kids had a tremendous time at camp," said Rosalind Connor, president and CEO of Bethel Bible Village. "We saw God move in a powerful way in their hearts. Life-changing decisions were made, including one young lady who realized what she was hearing was the Truth, leading her to put her faith and trust in Jesus Christ. As the children returned to Bethel's campus, I was thrilled to hear the incredible stories of how God worked," said Connor.
The Samaritan Center is incredibly grateful to be a small part of the everlasting impact camp has had on these children's lives. They are thankful to be able to share in this joy as they work to meet the basic physical, spiritual, and social needs of people in the community using the ministry of Jesus Christ as their model.
Georgia-Cumberland | November 2021