Ramona L. Hyman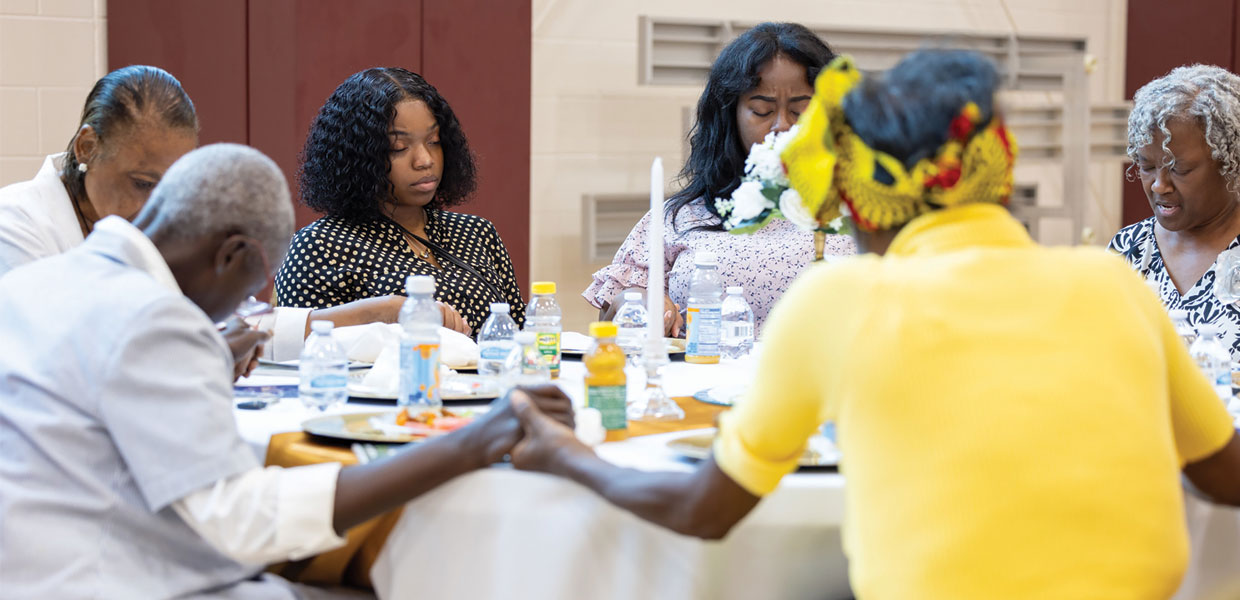 Attendees pray at the Prayer Breakfast.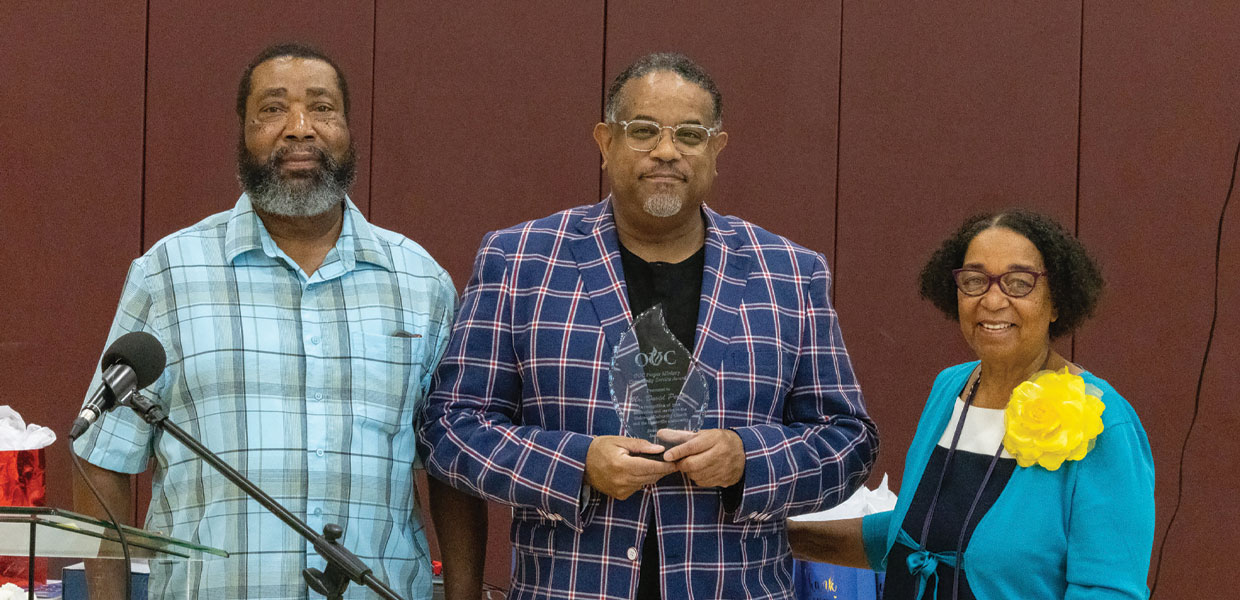 David Person (center) is honored for his service to the Church and community.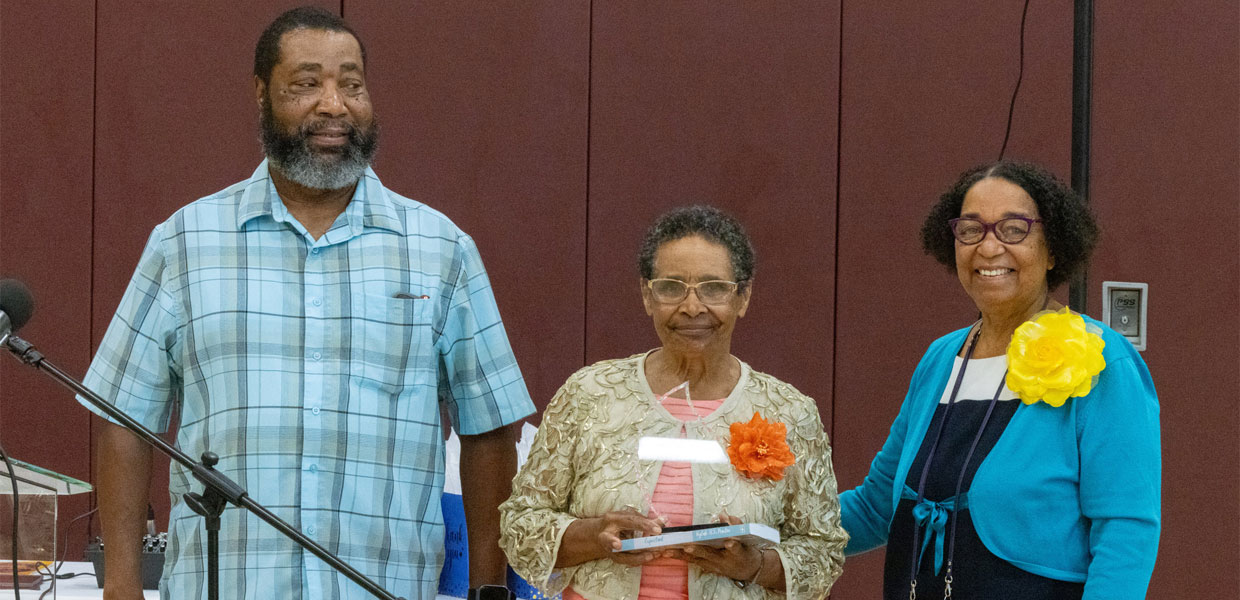 Joyce Vernon (center) honored for her service to the Church and community.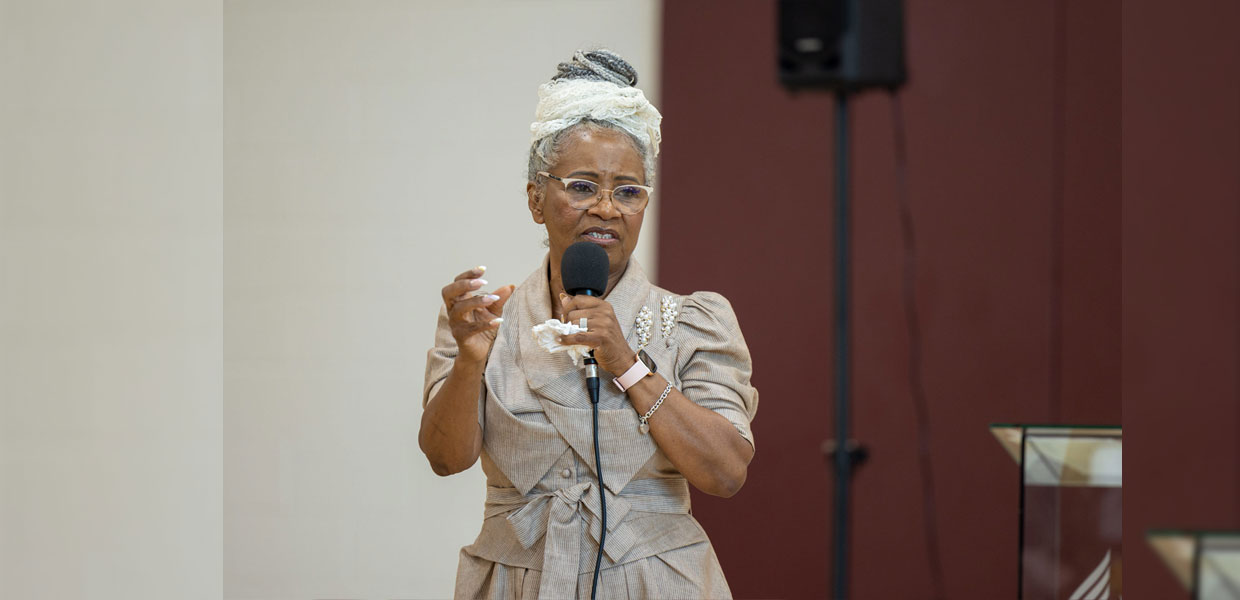 Judy Dent shares her testimony.
The house of God is to be a place of prayer," said Debleaire Snell, senior pastor for the Oakwood University Church, during the Oakwood University Church's prayer emphasis weekend, July 15 and 16, 2023. "United in Prayer," the church's congregation (local and online) experienced a spirit-filled weekend. Shirleyann Cherry, prayer ministries director, reminded the church family and community that God admonishes each person to "pray without ceasing." The weekend included prayerful activities.
Attendees were able to stop at prayer stations located around the church. Each person was given thematic Bible promise cards. Prayer intercessors were present to pray with people requesting prayer.
An intergenerational online panel discussion was "United in Prayer: Baptism of the Holy Spirit." The six panelists, Stephanie Johnson-Dingome, Taylar Johnson, Akivah Northern, Gabe Taylor, Marsha Miller, and Lenroy James, answered pivotal questions about the baptism of the Holy Spirit. The panel ended with prayer. Participants were able to place their prayer requests in the chat or share their prayer requests verbally.
A prayer breakfast was held on Sunday, July 16, 2023. Joyce Vernon and David Person were honored for their service to the church and community. In addition to a delicious breakfast and musical contributions by Janice Johnson Browne, Gwen Shepherd, and Jedidiah Ayivor, attendees were blessed to experience a soul-stirring, spirit- filled testimonial presentation by Judy Dent, Oakwood Academy principal, who reminded the audience that "this is God's world; [we] are just living in it …. Understand, God will always come through."
Prayer is thriving at Oakwood University Church. "Our hope is that the body of Christ would see a strong prayer life as something that is attainable for all," said Snell.
South Central | November 2023