BY Glenda Hass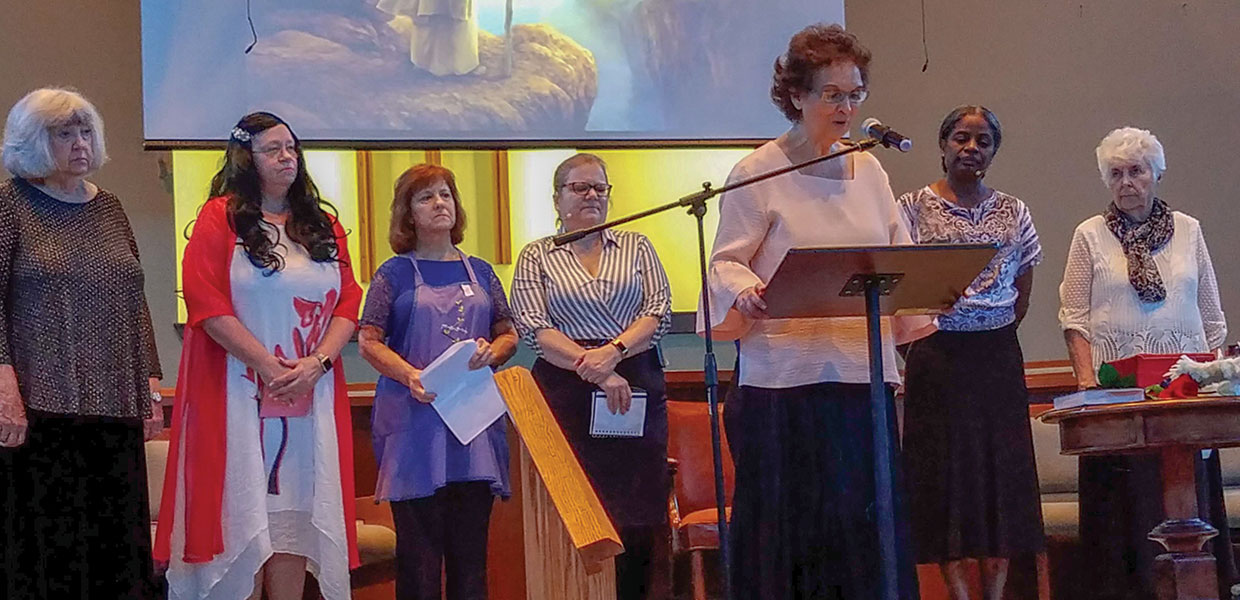 Jennifer Hubbard (left), Patty Tennant, Kathy Brennan, Victoria Robinson, Rebecca Jarrard, and Edith Beans participate in the Sabbath presentation.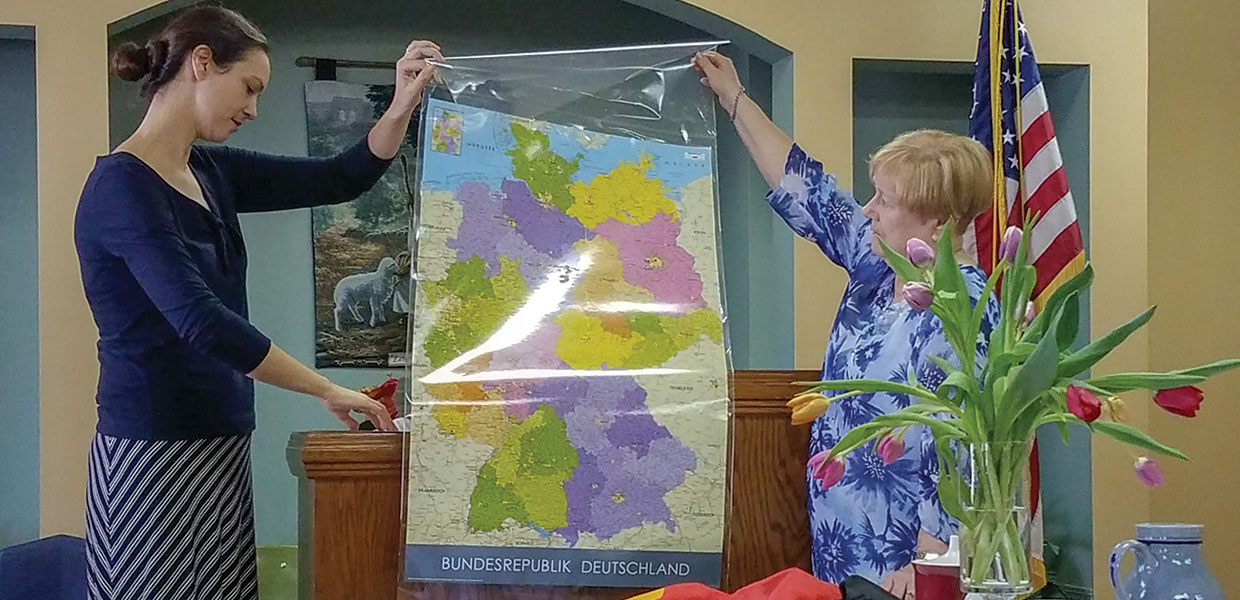 Kristin Pettibone (left), holds a map of Germany with Heidi Giles.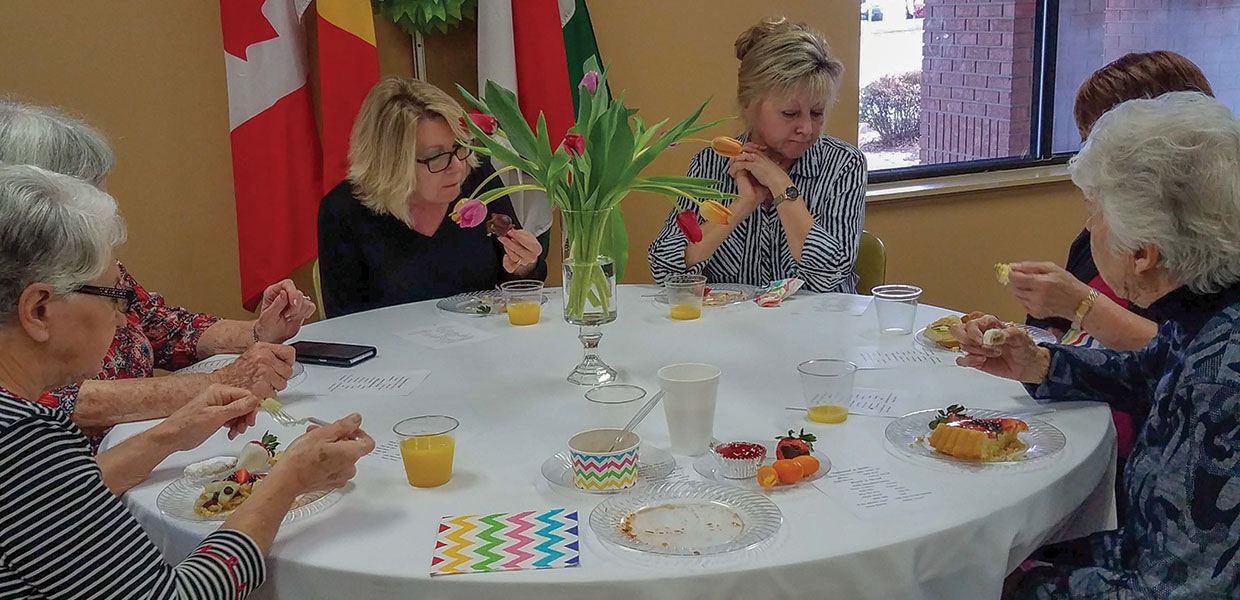 Women gather around a table during brunch to discuss their international origins.
The women of the University Parkway Church in Pensacola, Fla., recently performed dramatic skits portraying women in the Bible who met Jesus, speaking of their life-changing experience. Church members acted out the stories of Mary, the Mother of Jesus; the woman healed by touching His garment; the woman at the well; Martha; and Mary Magdalene. Sponsored by women's ministries, the Sabbath program highlighted the important roles women played in Jesus' life and the church as a whole. The congregation was focused on each woman who told her personal story. "People were mesmerized by the personal, heart-wrenching portrayals," said Jan Hussong, one of the planners. Soloist Maria Nelson performed favorite songs, like "He Touched Me," between the stories. Rebecca Jarrard, wife of Dan Jarrard, pastor, noted, "Jesus broke all bounds while here on Earth to save not only men but women as well. There are truly no bounds in His love for the world." In addition to the Sabbath program, many women attended a follow-up Sunday brunch with the theme "Connected in Christ." The focus of the brunch was the international makeup of the church, and the worldwide mission. After enjoying delicious international vegetarian dishes, attendees heard from members who spoke about their respective countries. Heidi Giles and Kristin Pettibone talked about the church and their experience in their native Germany. Pettibone's grandfather, Manfred Boettcher, was a leader of the Adventist Church, and served as president of the East German Conference before the reunification of Germany in 1990. At that time, religion was prohibited, and any communications with the Church had to be sent in secret by courier. Giles only heard about Adventists after she married her American Marine husband, Skip, and moved to California. "In Bavaria, all I knew about were Catholics and Lutherans," she said. She wasn't feeling well one day at her home in California when a literature evangelist knocked on her door. When she saw the children's Bible story books, she told him that she had been waiting for him. Her children enjoyed reading the display books at the doctor's office, and she wanted to purchase them but could not find them anywhere. Afterward, she and her husband took Bible studies and are now part of the Church.
Gulf States | April 2019