BY gAyle fulmero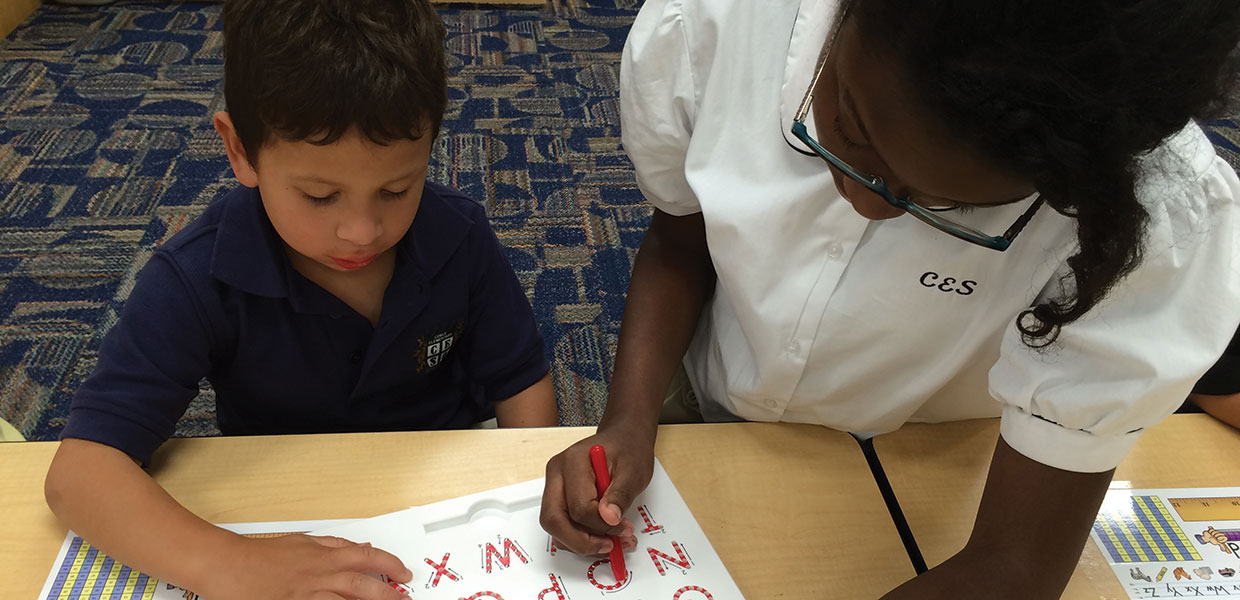 Older and younger students at John L. Coble Elementary School work together in mixed-aged family groups with a faculty sponsor.
Gayle Fulmer
John L. Coble Elementary in Calhoun, Ga., opened the school year with a mixed-age initiative. "The students came up with this idea themselves," says Lisa Miller, Student Association sponsor. "Their goal was to set the tone for the new school year by having a bonding experience between upper-grade and lower-grade students."
Teachers set aside time for upper-grade students to interact one-on-one with the lower-grade students in their classrooms. Pre-kindergarten and kindergarten students put together alphabet puzzles, and wrote words and letters on magnetic boards while getting acquainted with their new friends.
"Coble Elementary has emphasized the importance of cross-aged bonding of students for several years," says Richard Stitzer, principal. "Building trust between older and younger students helps to unite us as a family."
At the beginning of each school year, students are assigned to a mixed-aged "family" group with a faculty sponsor. Once a month for assembly, the family groups sit together and then separate into classrooms, and participate in a short activity led by the eighth-grade students in each group. For example, these small groups have sorted clothing for the God's Closet charity, enclosed handmade greeting cards in soup kitchen baskets, and enjoyed a Bible scavenger hunt around the school.
At the beginning of every school year, the eighth-grade students go on a retreat designed to build community within their class, and encourage them to be leaders within the school. "Hopefully the students are learning that spiritual leadership can be rewarding and fun," says Stitzer.
Georgia-Cumberland | November 2016