BY CHRISTINE LUKWIYA Community Services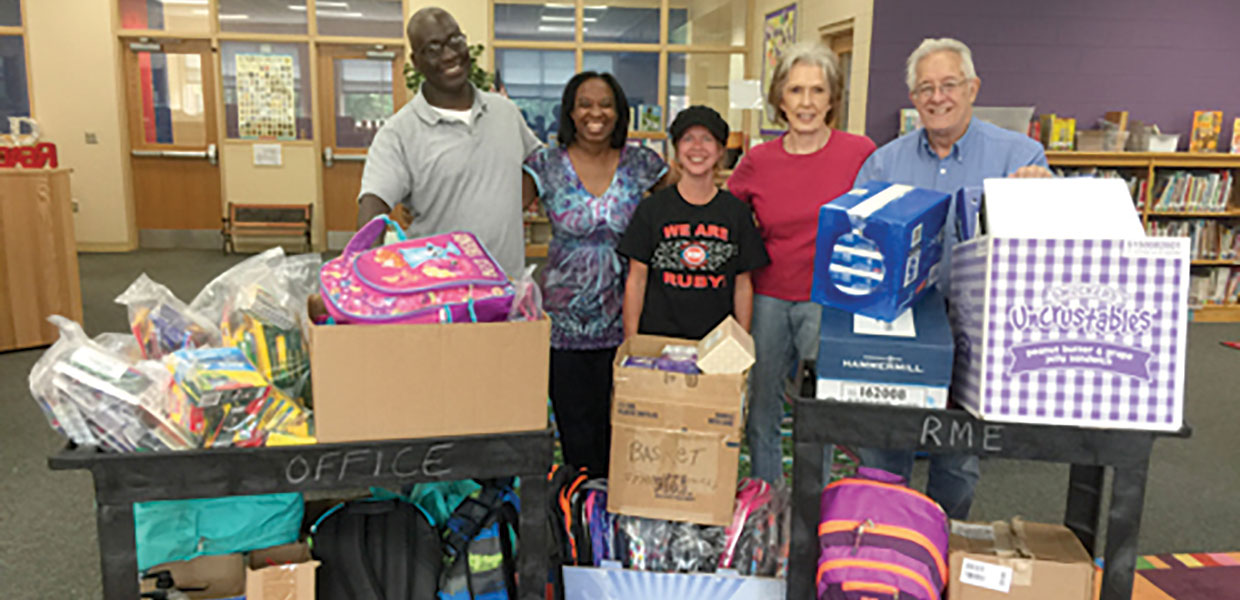 Victory Church members deliver school supplies to Ruby Major Elementary School in Hermitage, Tenn.
The members at Victory Church in Hermitage, Tenn., were looking for a way to become more visible in their community when an opportunity presented itself at the end of the 2017 school year. The church reached out to several elementary schools in the Hermitage area to see if Victory could be of some assistance to the students and staff. Ruby Major Elementary School responded right away, and accepted the invitation for Victory to meet an important need in their school.
Molly Renard, school counselor, discussed how their school provides education to 645 students. Many of these students come from low income households. The students make up a diverse population with 23 countries represented. Included in this population are refugees who are new to this country and have little to support themselves. Homelessness is also a growing problem among families, and it is not uncommon for many of these students to be bused to school from shelters.
Renard made a suggestion that Victory Church collect school supplies for the upcoming 2017-18 school year. Over a period of six weeks, Victory Church members collected the needed school supplies, and on Sabbath, July 29, 2017, the members brought all of their supplies to church. During the service, the congregation had a prayer of dedication for the supplies and the children who would receive them. The project was a success, and by God's grace Victory was able to collect more than 500 school supplies.
Kentucky-Tennessee | October 2017