BY STEVE VARRO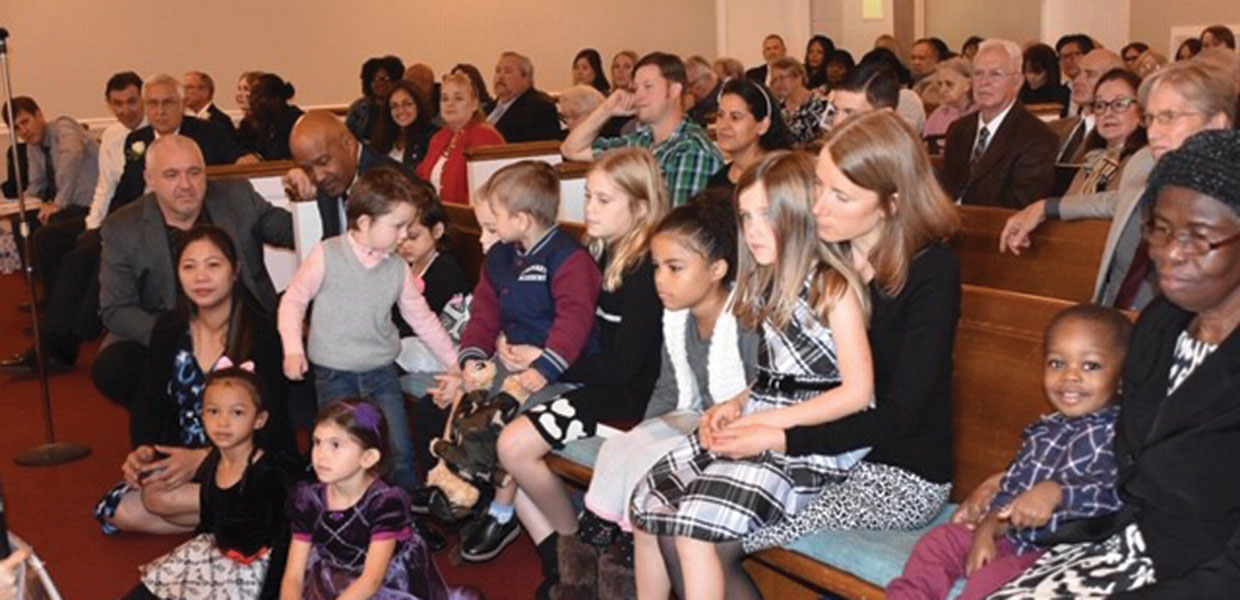 Children were anxious to hear the children's story.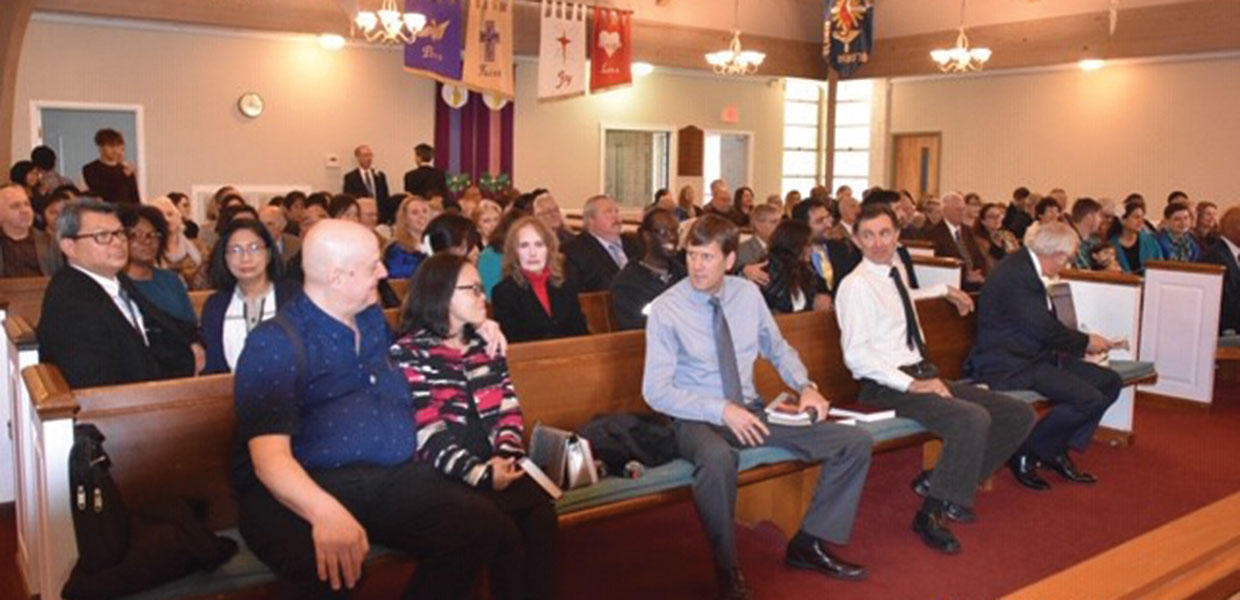 The sanctuary was full as Victory Company was organized to church status.
In the summer of 2015, a group of members from the Madison Campus Church began a small mission group in the Donaldson/Hermitage area of east Nashville, Tenn. The commitment and vision of the group was to establish and grow God's Kingdom in a previously unentered area of metro Nashville. The Hickory Bend United Methodist Church was rented for Sabbaths, and history was made. There had never been a Seventh- day Adventist church in that area. The little group prayed for God's guidance, and soon they became a company and continued to grow.
Fast forward to November 2, 2019, the Victory Company was officially organized as Victory Church.
Led by Victory quartet, the congregation sang with pride, "Joyful, Joyful, We Adore Thee," "Faith is the Victory," "Victory in Jesus," and other songs. Kieth Noll, Kentucky-Tennessee ministerial director, prepared to preach the sermon, "Being the Church Christ Intended Us to Be." First, he called Alton Cantarutti, head elder, forward and presented the church with a beautiful plaque that reads, "In Commemoration of Establishment of the Victory Seventh-day Adventist Church on November 2, 2019, by the Kentucky-Tennessee Conference of Seventh-day Adventists."
"Go ye therefore, and teach all nations, baptizing them in the name of the Father, and of the Son, and of the Holy Ghost: Teaching them to observe all things whatsoever I have commanded you: and, lo, I am with you always, even unto the end of the world," Matthew 28:19, 20.
After worship, visitors and members enjoyed a wonderful, healthy potluck meal in the fellowship hall. A total of 130 people joined the celebration as Victory became church number 101 in the Conference.
Kentucky-Tennessee | January 2020