NELSON SILVA, Associate Youth Director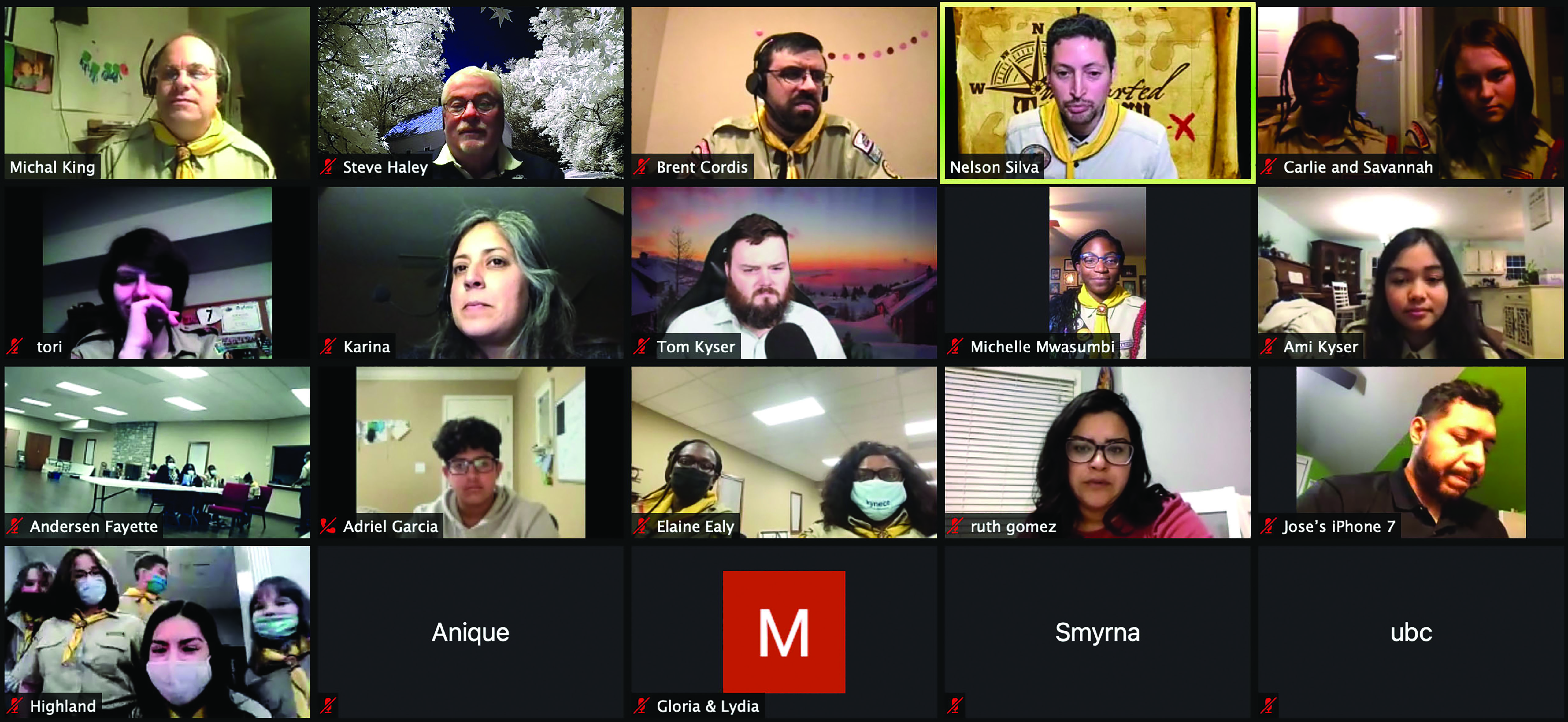 Participants in the Pathfinder Bible Experience and others virtualLy attend the event.
Virtual Pathfinder Bible Experience Showcases Bible Knowledge
Four Pathfinder Bible Experience (PBE) teams from the Kentucky-Tennessee Conference showcased their Bible knowledge on the books of I and II Peter, James, and Hebrews in a 3½-hour virtual event on January 23, 2021. This event was possible thanks to the hard work of Michal King, PBE director; Brent Cordis, tech support; each PBE coach; the Conference; club monitors; and the judges. Participating teams were Highland Warriors Faithful Followers, Louisville First Light Bearers Chosen Generation, Manchester Mustangs Thunder Sisters, and Smyrna Emmanuel Courageous.
It took countless hours of Bible memorization, persistent encouragement from the coaches, and much strategizing on the technical side of things. The event concluded with a devotional from Steve Haley, Conference president. Each PBE team was recognized as they moved to the Conference level PBE event. Ellen G. White declared, "Neither wicked men nor devils can hinder the Word of God …. We should study the Bible with humility of heart, never losing sight of our dependence upon God," Great Controversy, p. 197. May this be a reality for the PBE teams as they continue preparing for the Conference, Union, and, by God's grace, Division Pathfinder Bible Experience events.
Kentucky-Tennessee | April 2021