lee griffin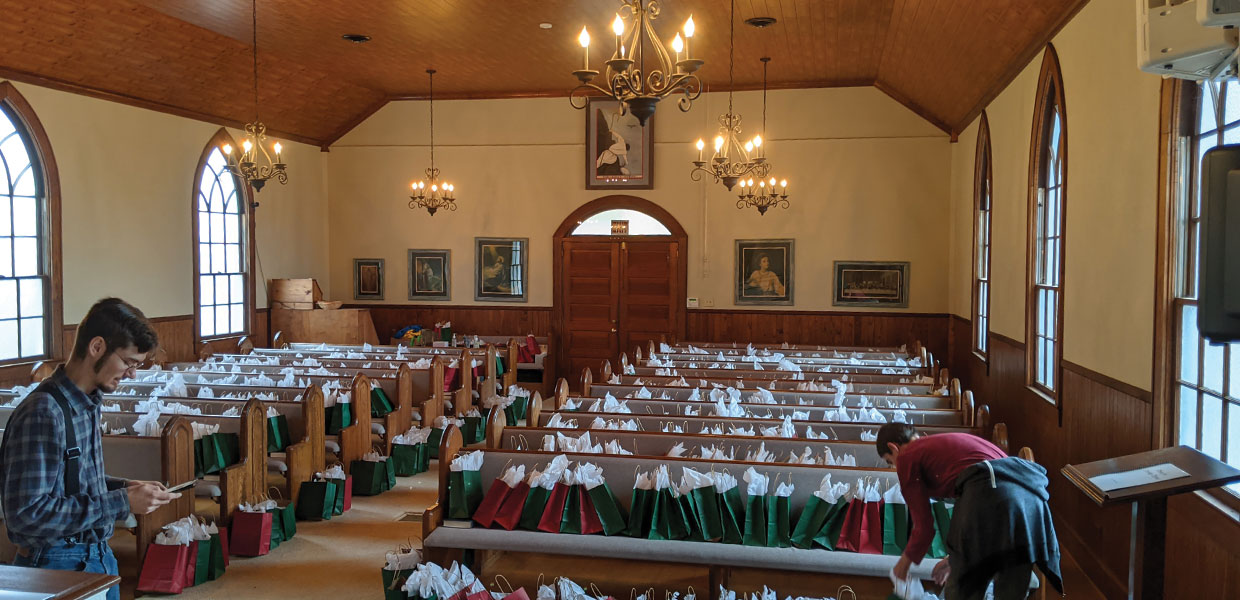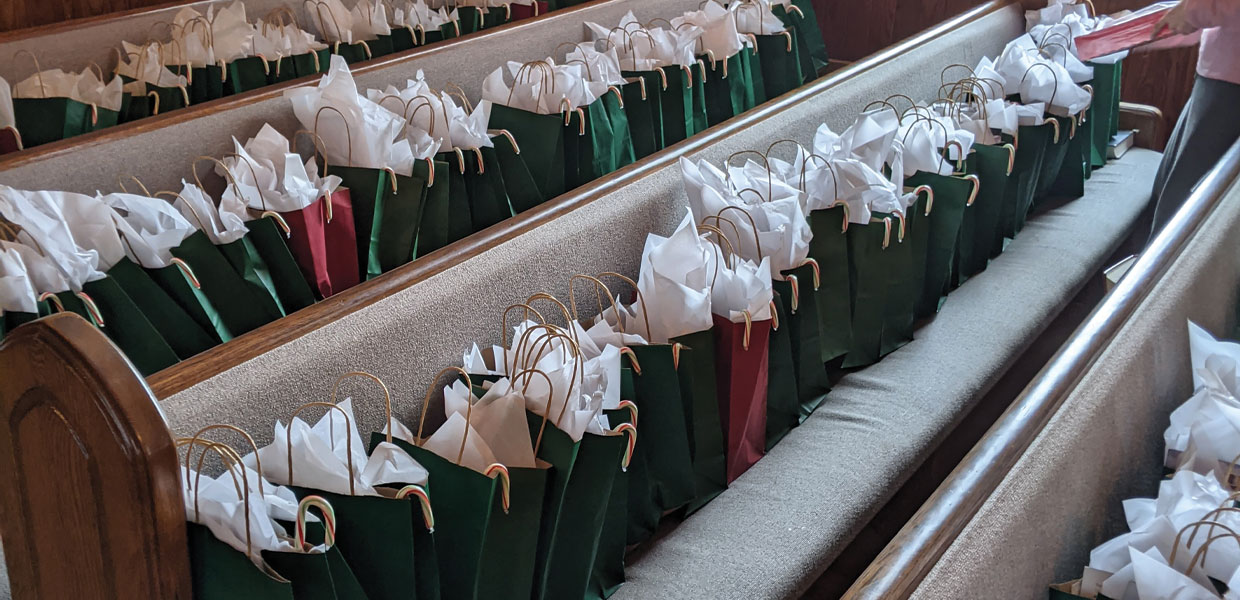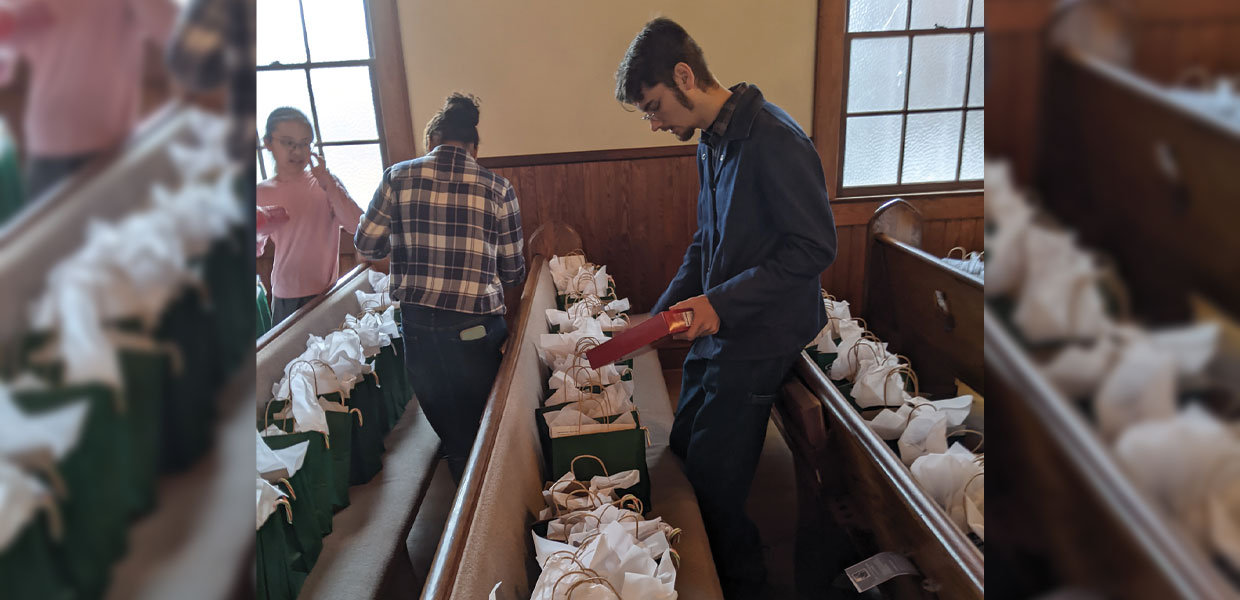 Denton, N.C., is a small town located about 30 minutes south of Thomasville N.C., and is where a church plant was started in May 2021 from the Thomasville Adventist Church. With the urgency of end times and the desire to reach Denton and the surrounding areas, the church plant's Religious Liberty Department started making plans to do just that, and came up with "Operation Candy Cane 21."
The plan was to distribute 1,000 bags with a copy of The Great Controversy and a National Sunday Law book in each bag, along with a candy cane. The list grew to include miscellaneous Glow tracts, magazines, DVDs, books, and whatever sharing materials members had at their homes. The only thing missing was health-related material, but just then Hope for Health said they would donate to the outreach, and the need was filled.
Beautiful green and red gift bags were purchased, and a welcome letter was written inviting people to come to the Christmas program on December 11, 2021. There was also a bookmark put in each bag with church meeting times and the address. The actual cost, after the many donations, was only about $2.00 per bag.
After a fellowship meal on Sabbath, November 27, 2021, about 52 people gathered to distribute the bags. People of all ages participated in the Operation, even 4-year-old Nathaniel Barnes. Some were even visitors from Florida and Georgia who were in town for another seminar. About 40 people went to Asheboro, N.C., a larger city about 25 minutes from Denton. Another 12 people went to downtown Denton to distribute bags.
Several connections were made with people sharing their phone numbers to stay in touch, and telling members how much they appreciated the bags. One member, Erick Perjuste, shared that at a gas station he approached a woman in her car and gave her a bag. After handing out more bags, Perjuste walked past her again and she stopped him. She shared that she had been praying that someone would come up to her. She ended up needing some gas, so Perjuste put gas in her car. The woman was moved to hug Perjuste and he prayed with her. She was crying by the end of the prayer, and gave him her contact information for the church to contact her.
To see the assembled bags covering all of the pews in the church was emotionally moving. Members experienced a wonderful feeling knowing they could play a part in blessing someone and possibly leading them to Christ. The Denton Church plant and all who were involved are praying for the recipients to be blessed by the reading of the truth-filled literature that was in each bag. Most of all, they pray to see them in the Kingdom, and to join them in saying, "Praise the Lord for Operation Candy Cane 21!"
Carolina | March 2022