jodi herod steele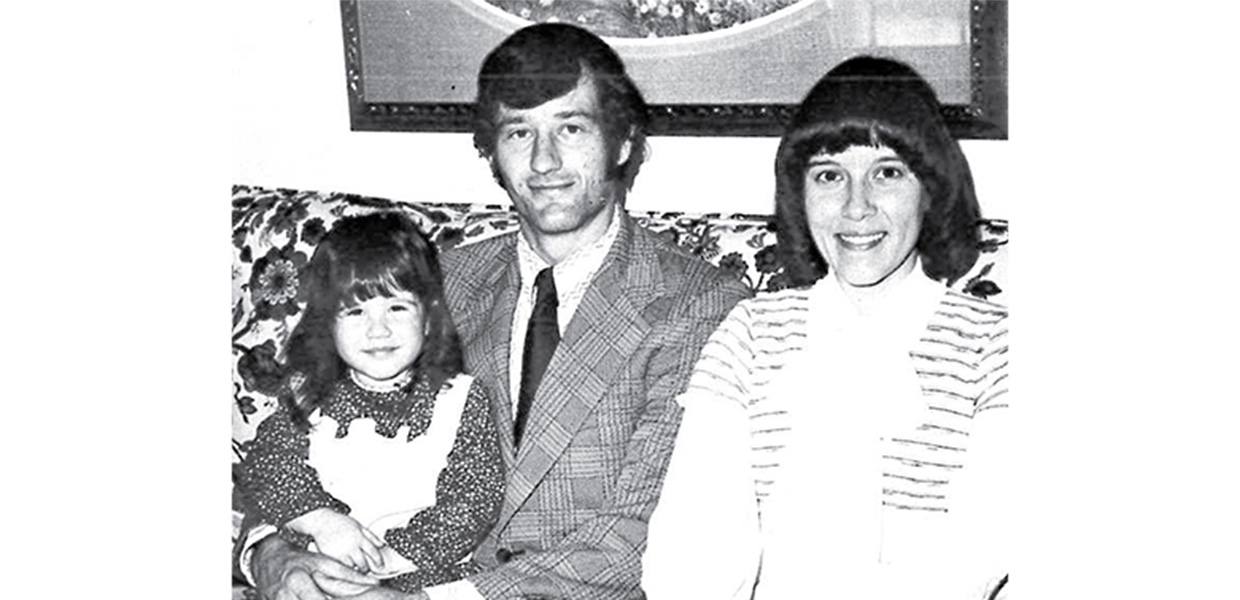 The Fox Family in 1976: Wally and Mary Ellen Fox, with their daughter, Jennifer. The couple were both recognized for their service with GCA's new gymnasium complex, to be named The Wally Fox Wellness Center, and the school's renovated library will be named The Mary Ellen Fox Library and Resource Center.
Submitted by: Jodi Herod Steele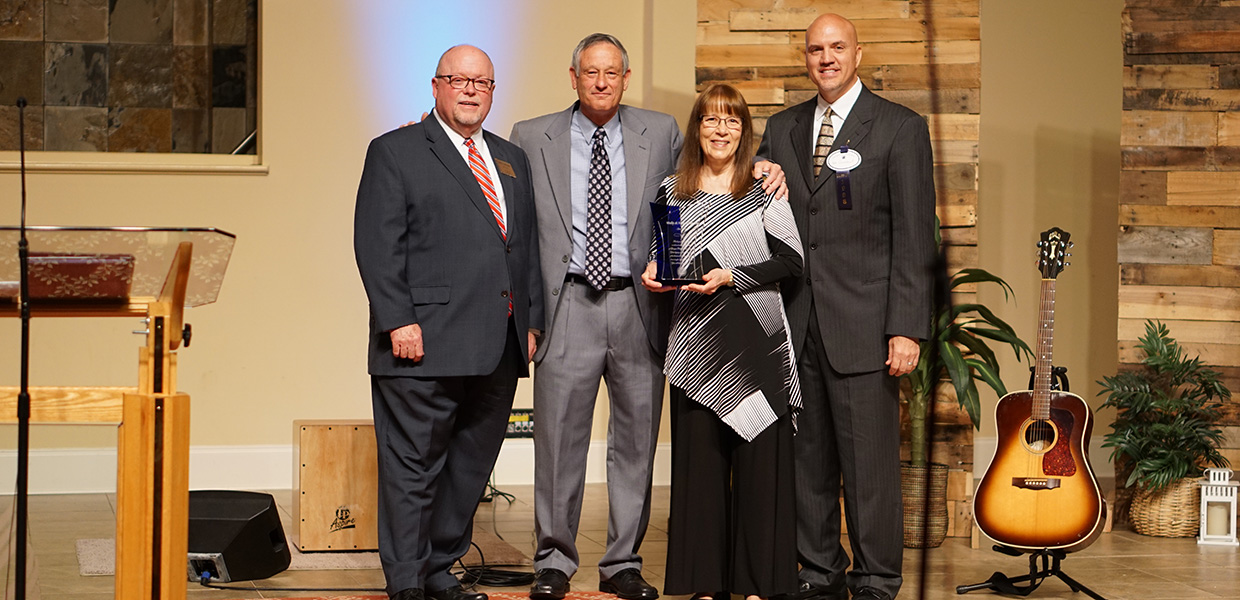 Greg Gerard (left), GCA principal, and Bob Overstreet, alumni president, presented Wally and Mary Ellen Fox with service awards at GCA's Alumni Weekend this past April. Combined, they have 77 years of service at GCA.
Andrew Boyd
Georgia-Cumberland Academy's (GCA) Alumni Weekend on April 6-8, 2018, was a bittersweet experience as current and former students and faculty gathered to wish Wally and Mary Ellen Fox a happy retirement. The couple was recognized during church with an award for their 77 years of combined service at GCA. Later that afternoon, several hundred people gathered in the GCA gymnasium for a Celebration of Service program and reception in honor of the Foxes.
Wally Fox said the turnout for their celebration was amazing. They also heard from many people who were unable to be there in person, but wanted to send the couple their congratulations.
"The line of people waiting to talk with us was just overwhelming," said Mary Ellen Fox. "We didn't want to miss anyone."
"It was priceless to get that kind of love and support," said her husband. "There couldn't have been a better way to finish out our career. We're so thankful for the opportunities we've had here. The love and support we've felt from everyone is definitely mutual."
One of the biggest honors of the day for the Foxes was the announcement that GCA's new gymnasium complex will be named The Wally Fox Wellness Center, and the school's renovated library will be named The Mary Ellen Fox Library and Resource Center. The couple says they greatly appreciate this special recognition, and are humbled by the gesture.
The Fox family moved to Calhoun, Ga., in 1975 when Wally Fox took the job of athletic director at GCA. Mary Ellen Fox has also been a fixture at the Academy, serving as librarian since 1984, as well as teaching home economics for many years.
"My wife had a definite impact on my career," said Fox. "Her support throughout the years helped make my work successful."
The Foxes' memories and career highlights include friendships with both students and fellow faculty members. When they first came to GCA, they formed strong friendships with a number of other young faculty families, and still keep in touch with many of them. They have also connected with thousands of young people during the years, through lessons learned inside and outside of the classroom. They feel privileged to have witnessed God's leading in their students' lives.
"We joke that we can't go anywhere without seeing someone we know," said Mary Ellen Fox. "We even saw a former student on a cruise several years ago."
"It's probably the memories we cherish more than anything, and the fun times we've shared with the kids," said Wally Fox. "To watch the Lord work in their lives over the years, and see them going in the right direction are experiences you just can't replace."
As the Foxes look forward to retirement, they hope to travel more, and to spend time with family, including quality time with their grandchildren. Their friends at GCA are also delighted to know that they plan to continue living in Calhoun. The Georgia-Cumberland Academy campus will not be the same place without the Foxes.
Georgia-Cumberland | June 2018