Beatrice Banks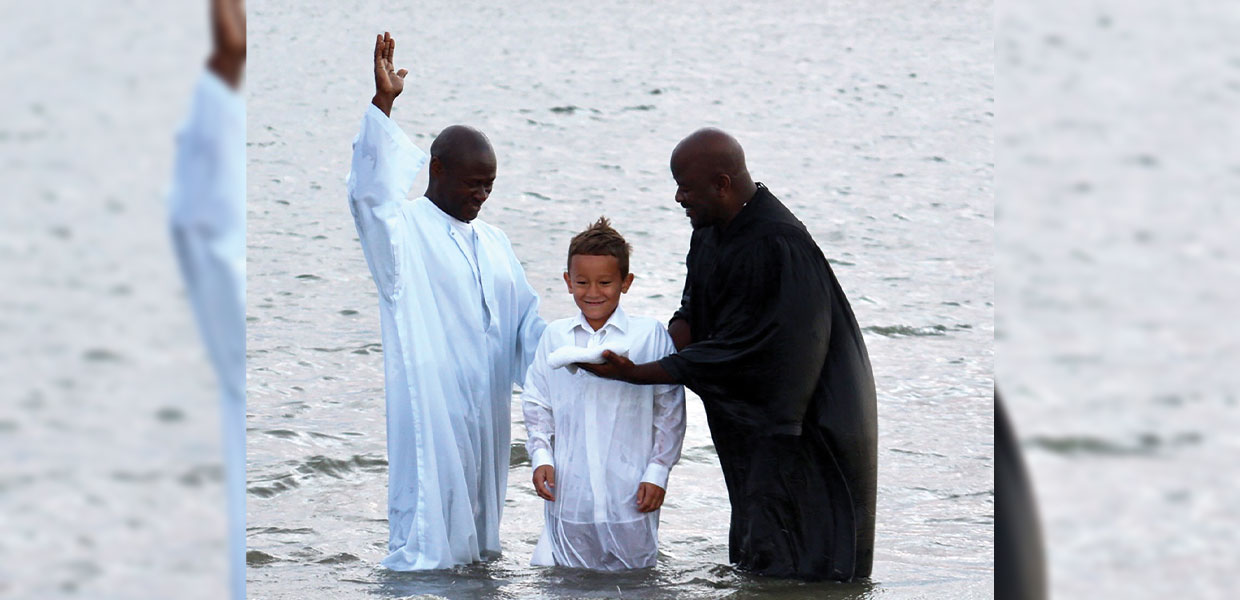 West Broad Church held a baptism at Tybee Island.
Curious to know more about her neighbor's religion, Talisa Rolan, a member of the Baha'i Faith, requested Bible studies from Debbie Roper, a member of West Broad Church in Savannah, Ga. After studying the Bible with Roper for two years, Rolan made the decision to be baptized along with her two sons, Sky and Jet. Kaggia Scott, pastor, was in for a surprise when Rolan requested to be baptized on Mother's Day at Tybee Island Beach. After agreeing and planning to have the baptism at noon, Scott was in for another surprise. Rolan wanted the baptism to take place at sunrise. Honoring all of her requests, the church members were invited to meet at Tybee Island at 6:30 a.m., on Mother's Day to witness the event.
Rolan was not finished with her special requests. Knowing at that hour of the morning the water would probably be a little chilly at Tybee Island, she went higher and petitioned God for the water to be warm. As the church family gathered on Mother's Day at Tybee Island in the early morning to witness the baptism, the weather was quite chilly. However, to the surprise of Rolan, Scott, and Roper (an elder who assisted with the baptism), as they stepped into the beach water, it was quite warm. God had honored Rolan's request. The three Rolans went down into the warm water at Tybee Island Beach one by one, on Mother's Day at sunrise. God indeed answers His children's prayers.
South Atlantic | November 2022