laura houston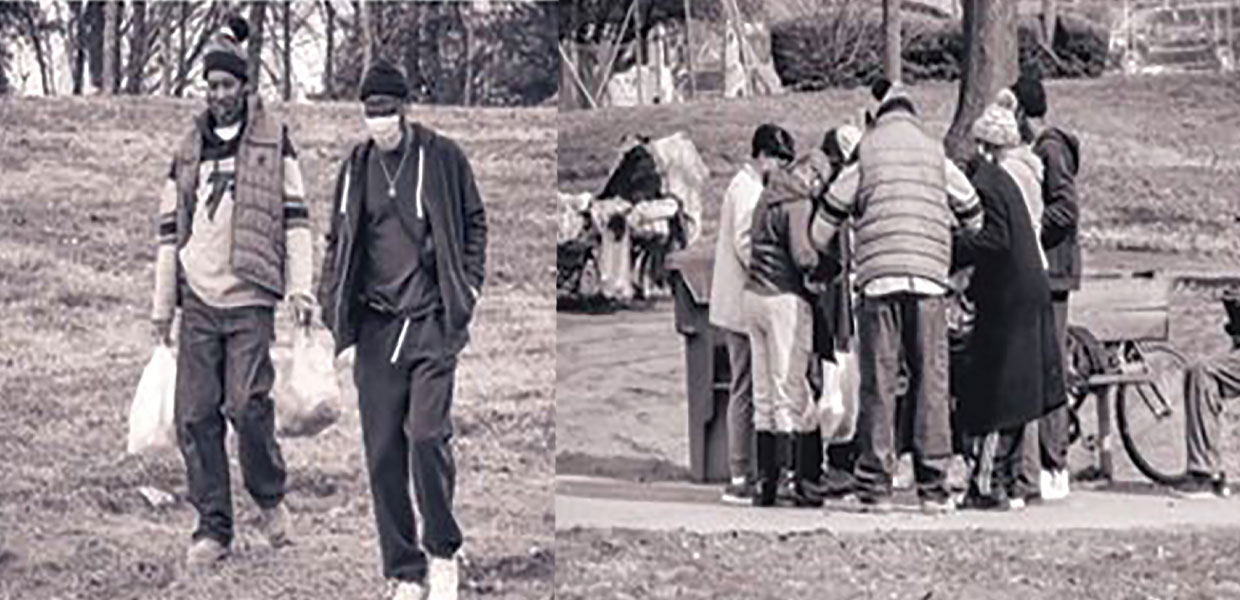 West End Community Services
The West End Community Services Department has been ministering to the needs of the homeless community of West End Church in Atlanta, Ga., for more than 30 years. Throughout the years, the Community Services Department has provided aid to many who are struggling to survive. In 2020, the world was shaken by the devastation of the pandemic. The spread of COVID-19 made life challenging for the church as well as for Community Services, but it never stopped them from serving God's people.
While many sheltered in place, under the leadership of Ralph Peay, pastor, the members went out with masks on for the Lord. On the first, third, and fifth Sabbaths of the month, the Community Services Department continued to work. During these Sabbaths, members went into the community to minister to the homeless. Lunches, clothes, shoes, and hygiene/toiletry kits were distributed, and prayer and words of encouragement were shared with those in need.
During the Thanksgiving holiday season, the Community Services Department met the needs of the West End community by handing out gift cards to Kroger, Publix, and Walmart as a token of love.
They did not stop there. The Community Services Department partnered with the Women's Ministries Department, and delivered more than 100 toiletry and snack-filled backpacks to local men, women, and children shelters.
This year they ventured out and tried something new. For the first time, the Community Services Department had the pleasure of sponsoring an outdoor community flea market. During this wonderful event, they were able to recognize frontline workers. At the flea market, masks, clothes, shoes, books, bookbags, and household items were distributed.
The Community Services Department introduced a new program called "Caring for Our Own," on June 26, 2021. With this program, they provided an inspirational card and a cooked meal that was delivered directly to the seniors and sick and shut-ins of West End Church. The new program was well received. Many of the seniors expressed their gratitude for the act of love and kindness during the current challenging times.
This year the Community Services Department has done some amazing things under the leadership of Michelle White. God has blessed her with a dedicated team that strives to serve under the call and duty of Christ. Please continue to support and pray for the Community Services Department, as they continue in His service to minister and win many for the cause of Christ.
South Atlantic | December 2021