Bryan Aalborg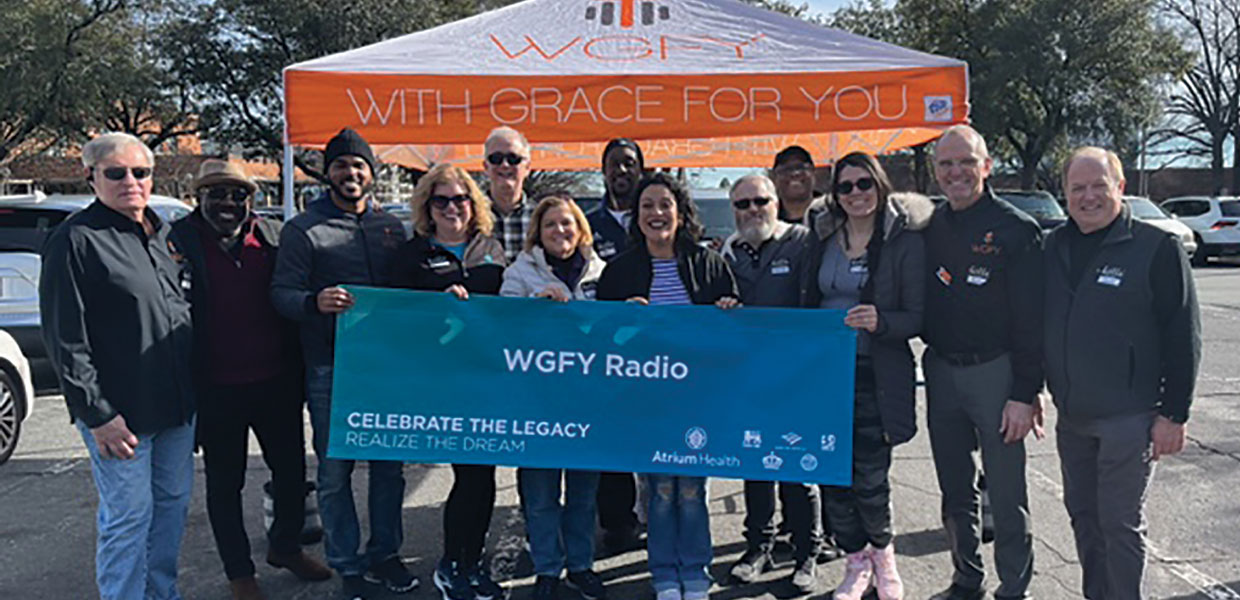 WGFY and Charlotte Sharon Church members volunteer to man the registration booth.
Contributed
On Martin Luther King Jr. Day, the City of Charlotte and Mecklenburg County sponsored a march to expand the community's recognition of King. With close to 1,000 people in attendance, the event was packed with a variety of talent, all gathered in celebration of the legacy of Dr. Martin Luther King Jr. Among the attendees were churches and clergy, hospitals and step teams, and many other groups.
WGFY 1480AM Radio, an affiliate of LifeTalk Radio, was asked to partner with the city to help facilitate check-in of more than 60 different groups. The radio station is owned and operated by the Charlotte Advent Media Corporation (CAMC), a nonprofit 501c3 corporation composed of Seventh-day Adventist members, mostly of the Charlotte Sharon Adventist Church. They had 12 volunteers who willingly gave their time to this important cause.
Martin Luther King Jr. Day was established in 1983 as a federal holiday, and is observed in more than 100 countries to honor King's legacy. Many communities, organizations, groups, and residents honor King's legacy by participating in acts of service. WGFY Radio is one of these organizations that is dedicated to promoting this legacy, and is committed to bringing healing and hope in Jesus to Charlotte, N.C., and beyond.
You can listen to WGFY 1480AM Radio from anywhere in the world by going to www.wgfyradio.com and clicking on the "listen now" tab. Or, download the WGFY App from your app store. The station is With Grace For You – WGFY, and is dedicated to spreading positivity and hope through its programs and events.
The march was a successful event that brought the community together to honor the legacy of King. WGFY 1480AM Radio played a vital role in facilitating the event, and was recognized for its dedication and commitment to the cause. Because of the spirit, professionalism, and devotion of the volunteers, WGFY has been invited back next year to serve in the same role, and to participate in a much larger capacity for the 2024 Martin Luther King Jr. Parade. If you want to be a part of this positive movement, you can tune in to WGFY Radio and listen to their programs and events.
Carolina | March 2023