BY Lisa Marie Esser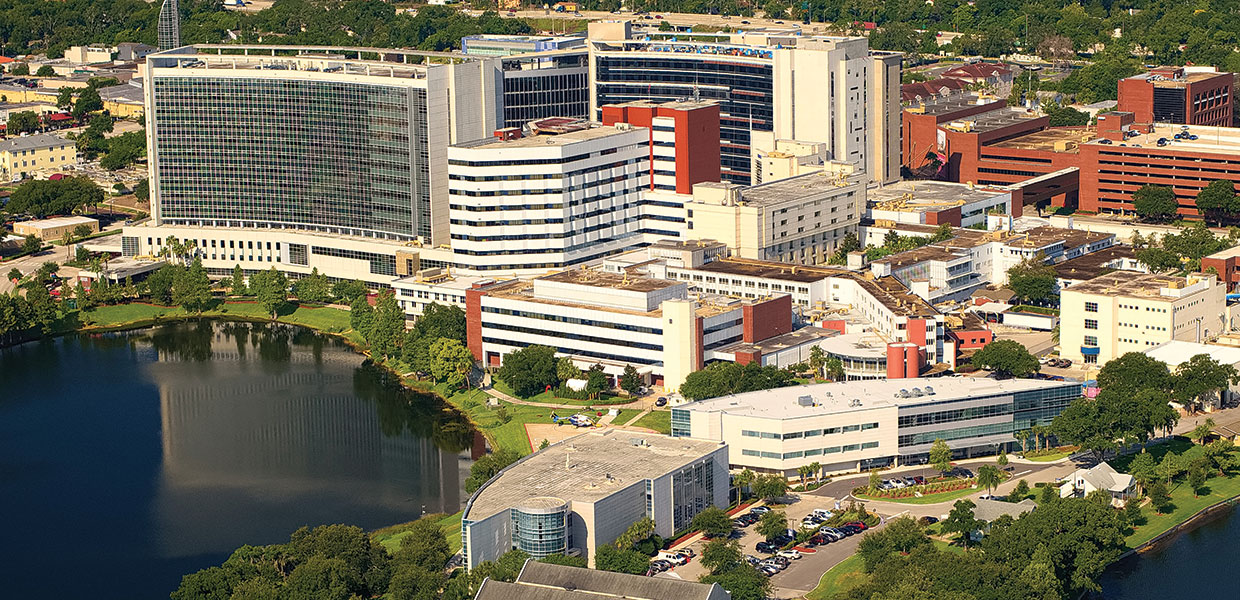 As future healthcare professionals who are being trained to provide whole-person care, it's important that students not only practice the clinical healing of the body, but also experience the healing of the mind and spirit. As Edwin Alicea, Ph.D., director of pastoral care for the Orlando campus, said, "Sometimes when the body is broken, the spirit becomes broken."
AdventHealth promises wholeness in healing to its patients, and AdventHealth University (AHU) aims to provide skilled, compassionate healthcare providers who are trained in whole-person care. To better help prepare its graduates, AHU has instituted chaplain rounds where students in certain programs shadow a chaplain at one of the hospitals as they go through the day, visiting patients, loved ones, and even staff, to provide their services.
"Many people think we are just there to pray and that's it," says Alicea, "but sometimes that's not what the patient needs, or all that they need. A chaplain's services fall more on the side of emotional and spiritual advocate or counselor, or just being present and listening as an empathic, non-judgmental supporter."
Kaylee Holland, an AHU student in the masters of occupational therapy (MOT) program, recalled a chaplain offering drink and food to a patient's family during a visit. He listened to their troubles, and never imposed religious practices on them. "He was in tune and open to what each individual might need," she said.
The chaplain guides the student as they witness many states of fear, grief, and doubt. In her reflection essay, Holland wrote that seeing patients and their families in a vulnerable, difficult state inspired a desire to find a solution, even as she was aware there often isn't one.
Alicea talked about this feeling of knowing there are pains that physicians and chaplains can't heal, but what they try to do is make "moments," providing support so that the person who is hurting can "find hope in the midst of their darkest times." He quoted the verse Exodus 20:21 ESV: "The people stood far off, while Moses drew near to the thick darkness where God was," and said that it is a common phrase among the chaplains.
The students who can experience this side of a patient's journey take away that message and learn healthcare providers should also strive to provide those moments of peace to their patients. Healthcare workers out of necessity operate on a task-focused, fast-paced schedule, but rounding with the chaplains reminds students that patient care also requires active listening, empathy, and compassion.
"Visiting patients with the chaplain reminded me that patients require space to process what they are going through. The chaplain I shadowed created a quiet space for them — asking a single question, and then patiently waiting for the answer," recalled Jenny Porter, an AHU doctor of physical therapy (DPT) student.
Holland said the chaplain reminded her that "[I] can be an advocate for the patient — allow them to have a voice and a choice, which can provide the patient more autonomy and normalcy to their day."
Currently, the rounds are limited to AHU's graduate programs and the A.S. occupational therapy assistant (OTA) degree since there are only so many chaplains, and not enough time for every student to participate. However, Don Williams, Ph.D., AHU's director of the Office of Mission, has plans to expand the rounds to all degree programs.
"We are bringing chaplain rounding into the simulation lab. We have started filming virtual reality chaplain encounters using real chaplains and patient-actors," explained Williams. Afterwards, the team behind the project will conduct studies to determine the effectiveness of this method of delivery versus the traditional face-to-face.
AHU wants to develop skilled professionals who live the healing values of Christ, and chaplain rounds give them an immersive understanding of what Christ's healing values look like in practice. By understanding the importance of spiritual and mental wellness to a person's overall health, AHU's graduates are educated to become practitioners and advocates of whole-person care.
AdventHealth University | May 2019