BY keitha hatcher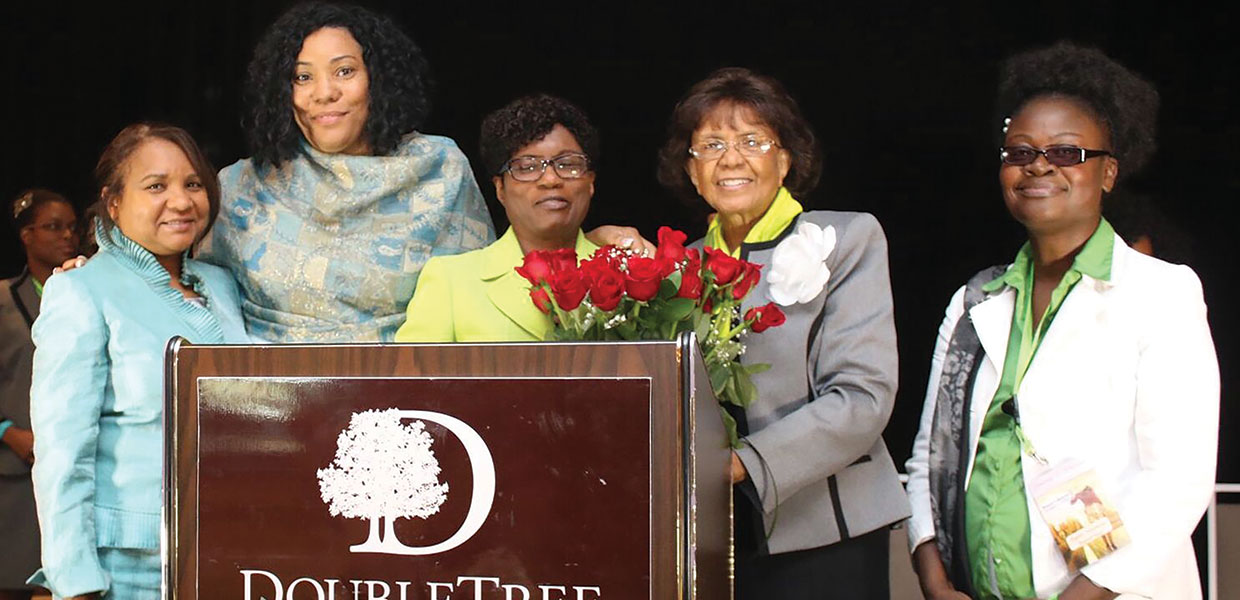 Southeastern women's ministries and area leaders honor Laura Smith, retired Southern Union women's ministries director, for her years of service to women: Esmeralda Guzman-Harris (left), Mithra Williams, Betsy Hall, Smith, and Eugenise Mompremier.
Noel Grant
Journey to Wholeness" was the theme for the Southeastern Conference Women's Retreat, held in Orlando, Fla., November 2-5, 2017. The entire weekend was focused on empowering females of all ages to take charge of their lives. Attendees were reminded of several truths: "We are responsible for our choices. We choose to remain in bondage to sin, or we choose freedom in Christ."
All must prepare for the journey, and that preparation begins at an early age. Career options and opportunities to meet with practitioners and entrepreneurs took place at the career fair on Thursday evening. Presenters shared tips and tools on college readiness, career planning, and balancing work and family.
Keynote speaker Janice Johnson Browne, Ph.D., advised that being light-weighted on the journey allows all to maneuver obstacles. Many are not strong enough to carry the weight of some burdens. Tears, joy, brokenness, affirmations are all part of the journey. Attendees were reminded of these truths throughout the weekend. Laura Smith, retired Southern Union women's ministries director, commended the diversity in ethnicity, culture, and age groups represented. Activities were geared to attendees from ages 5 to 95. She remarked that she saw younger people, and celebrated the targeted programming and resources to meet their needs.
All journeyed on, and kept the theme song for the weekend in focus, "I won't go back, can't go back to the way it used to be, before your presence came and changed me."
Southeastern | February 2018