BY NANCY PIPER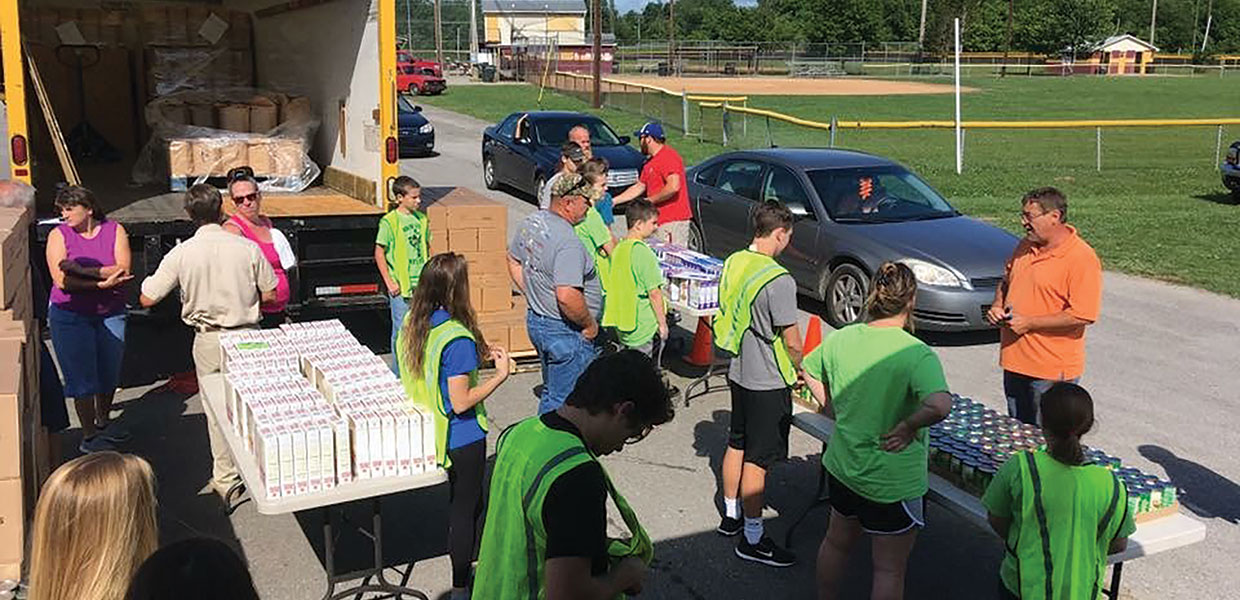 Pathfinders help with food distribution.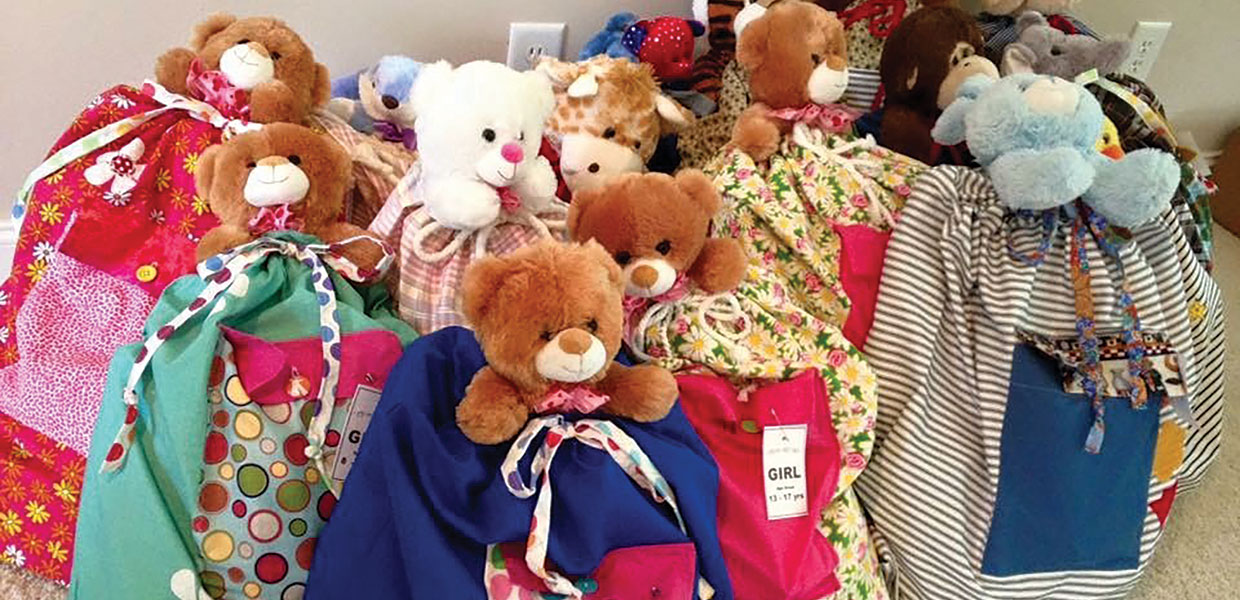 Bags of Love gifts are displayed.
The Woodbury, Tenn., Church had numerous community projects during 2017. Twice during the year the church school held a plant seminar, with local master gardeners giving tips on how to grow better plants and gardens. One of the events was featured in the local newspaper.
The Pathfinder Club, led by Perry and Becki Louden, recently helped distribute commodities to local residents for the Upper Cumberland Human Resources Agency (UCHRA). They unloaded trucks of food, helped set up the distribution staging area, and carried the commodities to the clients' cars. Afterward the UCHRA director, Danielle Mosley, sent an email to Louden saying, "Thank you! We couldn't have done this without your help. You have a good group of kids." The Pathfinders helped the community again by responding to a request for assistance from the Woodbury Methodist Church and the Second Harvest Food Bank. In a Facebook post, the Methodist Church pastor, John Hembree, stated, "We were able to provide food for about 100 families today in spite of pouring rain! Special thanks to the … fabulous youth group of the Woodbury Seventh-day Adventist Church!"
Bob Zollinger, head elder, leads a weekly food distribution called the Bread Program. Bread is given to local residents in need, along with other food items. Through this program Zollinger has become well-known throughout Cannon County, and can frequently be found praying with those he meets.
The weekly jail ministry, led by Diane Landon, visits the local jail to encourage the female inmates. They sing and have Bible studies, stories, and prayer. This has resulted in numerous people led to Christ and several baptisms.
Dennis Clark, Woodbury pastor, has a weekly radio spot on the local station, WBRY. During airing, he gives a short sermon and Bible study. These radio spots have resulted in community recognition, interest in the Seventh-day Adventist Church, and baptisms.
Bags of Love is led by Darla Wolf. Items are made, collected, and distributed to new parents and children in need. Each bag contains a homemade quilt, personal toiletry items, age-appropriate books, and toys. Bags are also created for destitute expectant women and new moms.
Celebrate Recovery, an addiction support group, meets weekly at the Woodbury First Baptist Church. Woodbury Church members regularly assist with this program, and support those in attendance.
The Woodbury Church, though small, is dedicated to reaching out to their community in Christ-centered love and service.
Kentucky-Tennessee | March 2018