BY Tina Heinlein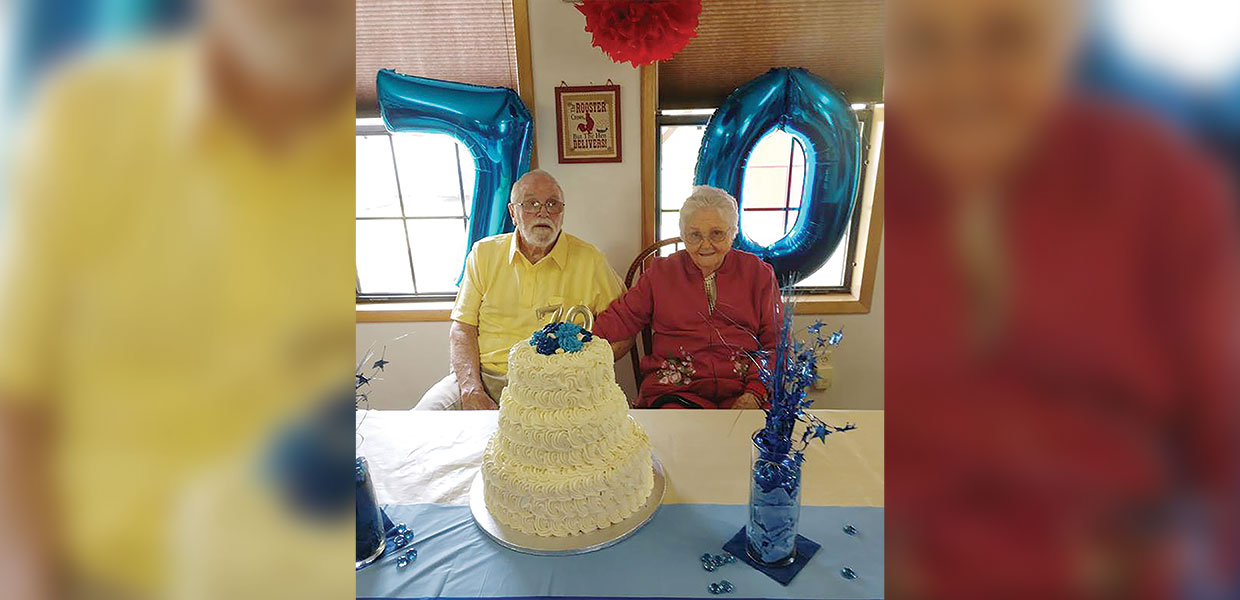 Submitted by: Tina Heinlein
Robert (Bob) and Carolyn Woods celebrated their 70th wedding anniversary on April 7, 2019. They are longtime members of the Douglasville, Ga., Church.
After dating three months, they were married on April 10, 1949, in a small church wedding in Atlanta, Ga.
Bob served in the National Guard and worked driving semi-trucks. Carolyn was employed at the Georgian Villa Nursing Home (now Douglasville Nursing and Rehabilitation Center).
The Woodses have four children, 14 grandchildren, 14 great-grandchildren, and two great-great-grandchildren.
Carolyn said that she never expected to live this long, but is thankful for each day God has given them.
Georgia-Cumberland | June 2019