BY Linda Anderson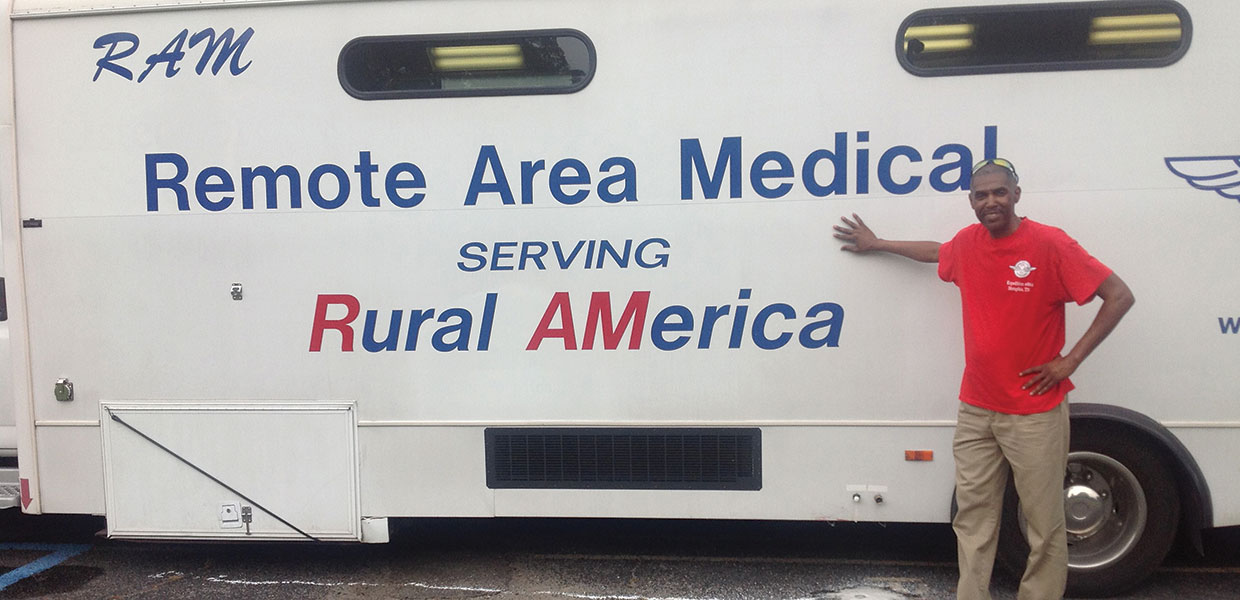 Fred Batten Jr., D.Min., pastor of Word of Life Church in Memphis, Tenn., stands next to the Remote Area Medical van.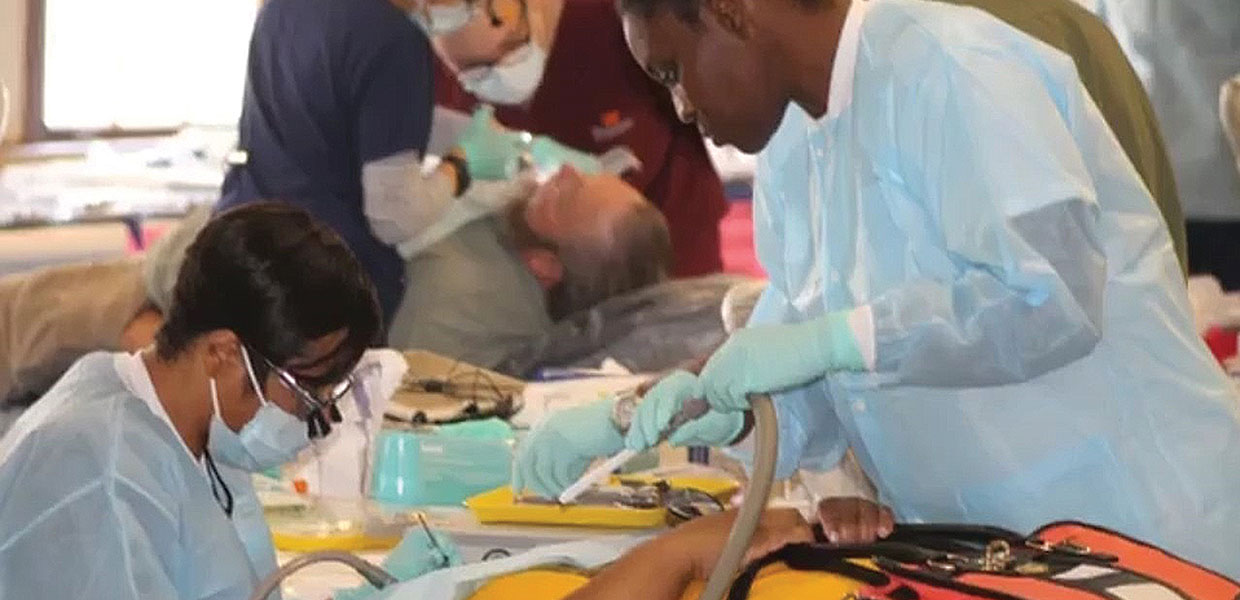 Christal Hall (left), D.D.S., and LaShay Brown, N.C.M.A., serve patients from the community.
The Word of Life Church in Memphis, Tenn., partnered with Remote Area Medical (RAM™) — the largest provider of mobile medical clinics in the country delivering free medical, dental, and vision care to underserved and uninsured individuals, children, and families — on June 17-18, 2017. The target areas were the Frayser and Memphis communities in Tennessee. This was Word of Life's first extension clinic, a part of its Mission2Memphis outreach.
The church members joined together for prayer, planning, and promotion. They felt that God provided, the Holy Ghost presided, and Jesus was pleased. More than 200 volunteers were involved during the two days. Approximately 50 percent of the patients received vision assistance; 46.6 percent dental services; and 30.5 percent received medical aid. God provided services for 383 patients, which calculates to $114,403.
Two women drove almost seven hours from Oklahoma, arriving on Friday before setup was complete, to be the first ones in line. While the numbers tell of the clinic's success, the immeasurable impact on the community told the story. Comments included the following. "Pastor, all of your members are so kind and helpful. You all have gone above and beyond," said a RAM™ volunteer. A patient stated, "I got all 11 of my teeth pulled. Now I can afford to get dentures!" Another patient said while leaving the clinic, "I can see!"
The need for more outreach ministries persists as the exit surveys confirmed, and the Mission2Memphis outreach is committed to following up to address the interests of the community.
South Central | December 2017