BY Linda Anderson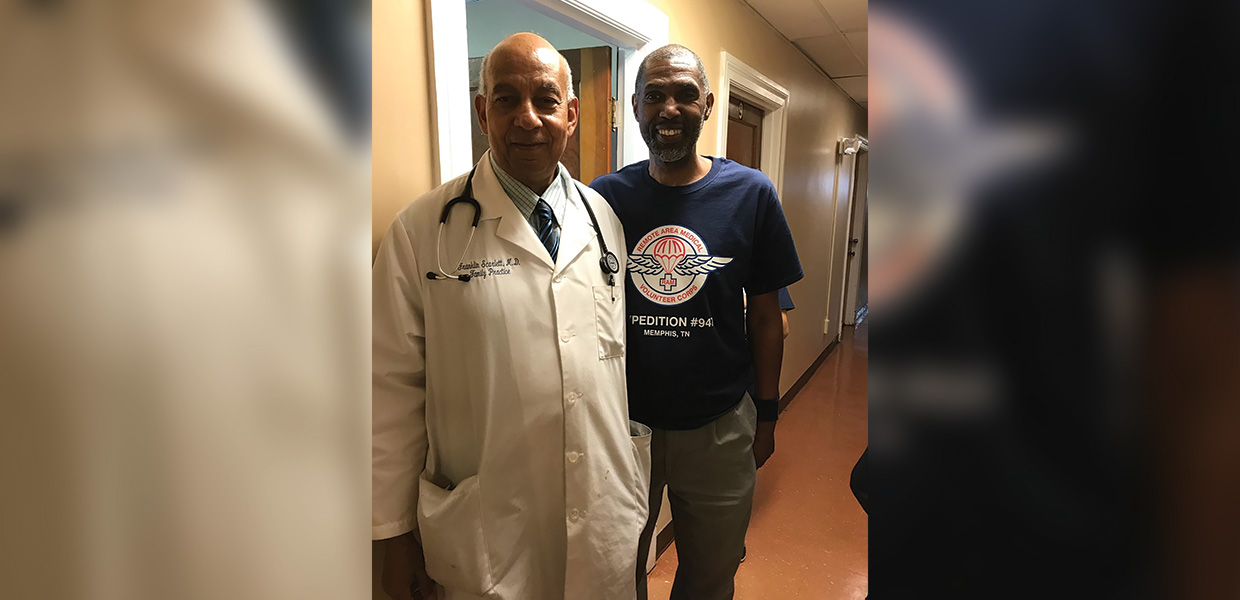 Fred Batten Jr. (right), pastor of Word of Life Church, stands with volunteer Franklin Scarlett, M.D.
Mission2Memphis Health Clinic volunteers
It was just after midnight on Friday night, and the security volunteers arrived at Word of Life Church to prepare to direct individuals who might start lining up early for the free clinic. To their surprise, many had already begun arriving as early as 7 p.m., so that they could be first in line. This was the second year of partnership with Remote Area Medical (RAM™) Clinic and the Word of Life Church.
RAM™ is the largest provider of mobile medical clinics in the country. Volunteers deliver free medical, dental, and vision care to underserved and uninsured individuals, children, and families. The target areas for this clinic were Frayser and Memphis communities. This was Word of Life's second clinic as an extension of their Mission2Memphis outreach.
Church members joined together for prayer, planning, and promotion prior to the event. Fliers were left in doctors' offices and other places of business; members went door-to-door; and announcements were broadcast on the gospel radio station, Hallelujah FM, for several weeks prior to the event. Because of the radio announcements, Keisha Walker, administrator of the Office of Community Engagement and Outreach, along with Joseph Kyles, contacted Word of Life to request to be at the clinic both days to educate the public about available community resources in Memphis.
As patients waited to be seen, they received snacks of fruit, water, and granola bars. Church members prayed with groups or individual patients. Music was provided by Christian Nelson, soloist/musician; Keenan Shotwell, musician; and Dalphnia Murray, soloist. Chaeli St. Bernard, 12, played sacred piano hymn selections.
Once again, there were more than 200 volunteers during the two days. A total of 433 patients received care, while $142,889 was provided in services. This exceeds the 383 patients and $114,403 in services provided during the 2017 clinic. To God be the glory!
South Central | December 2018