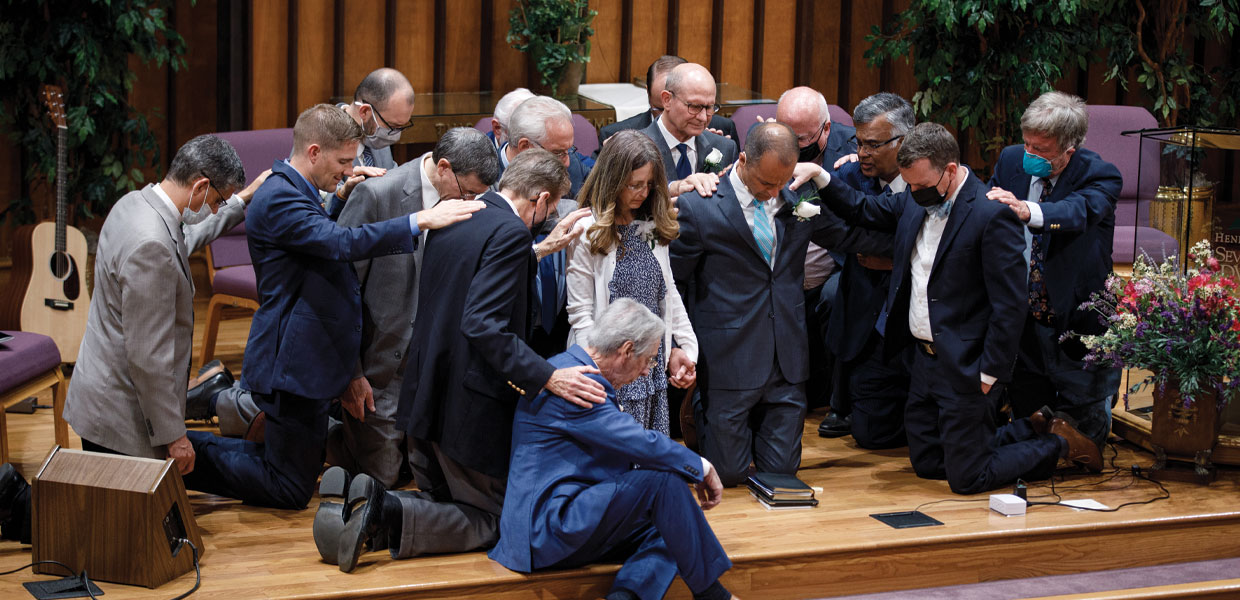 Jeff Haffner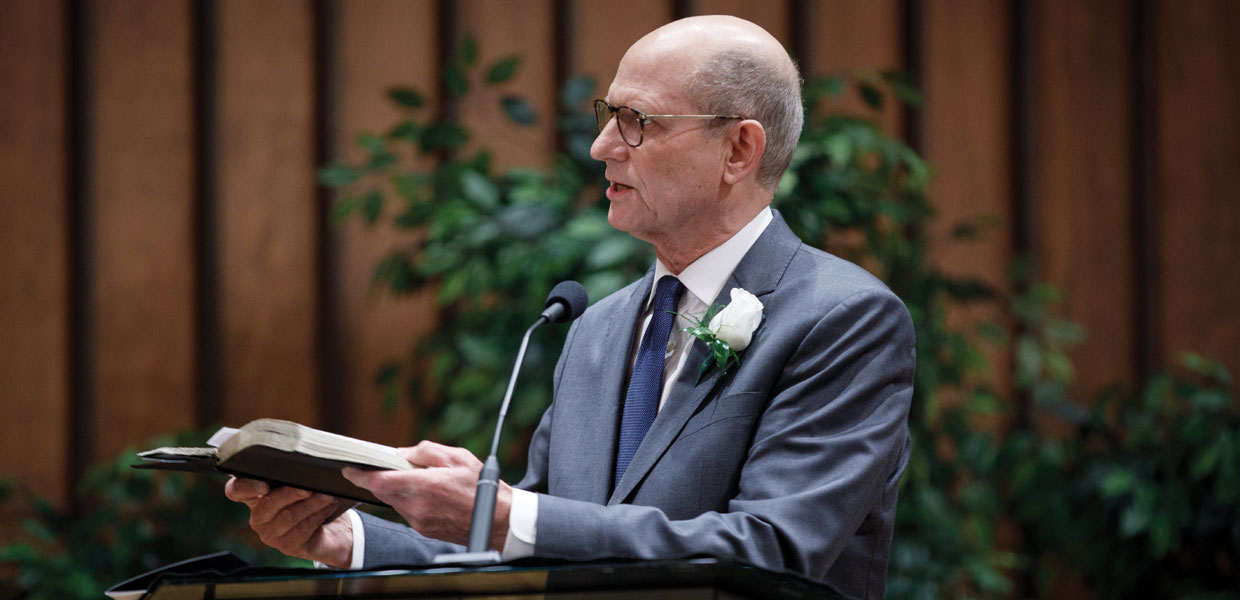 Elder Ted Wilson giving the "charge" during the ordination service.
Jeff Haffner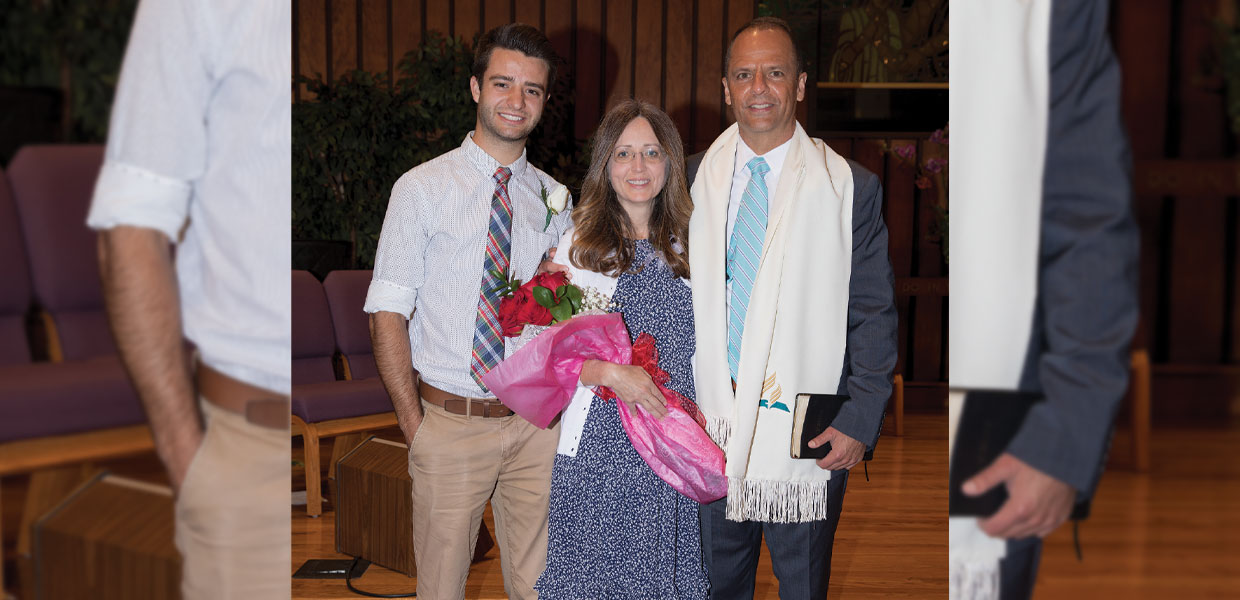 Jeff Haffner
Worker Moves From Bible Teacher to Ordained Minister
It was a high Sabbath for the Hendersonville, N.C., Church on May 1, 2021, for it saw the ordination of their much-loved associate pastor, Brian Hindman, who joined their pastoral team January 2016, following 18 years of teaching Bible and history at Georgia-Cumberland Academy and Mount Pisgah Academy.
Hindman grew up in a pastor's home, son of Charles and Linda Hindman. After graduating from Mount Pisgah Academy, he majored in religious education and minored in history at Southern Adventist University (SAU), graduating in 1998. While at SAU, Hindman married Teresa Jones on July 27, 1997. Their son, Jacob, is studying theology at Weimar Institute.
In 2012, Hindman began sensing God's call to pastoral ministry, and after much prayer, in 2015, he resigned from teaching to attend The Amazing Facts School of Evangelism. In late 2015, Hendersonville Church found themselves in need of a second pastor, and lead pastor David Wright was asked to consider Hindman. After Hindman's interview, the board voted to accept him.
While at Hendersonville, Hindman has conducted several evangelistic series, utilizing his knowledge of history to enliven Bible prophecy. His series, Brian Hindman Revelation, is on YouTube. Hindman's love of evangelism was evident in the baptism and altar call he incorporated in his ordination.
Ordination participants included Leslie Louis, Carolina Conference president, and his wife, Carol Louis; and Ted Wilson, General Conference president, who presented the main message.
Hindman is grateful for God's patience, love, and guidance through the years; for the godly example of his parents and Christian teachers who nurtured him during his formative years; and for the many students he's been blessed to associate with as a teacher. His greatest desire is to "follow Jesus' example in seeking to save that which was lost, wherever they may be found."
Paulette Love
Carolina | August 2021