BY christine lewis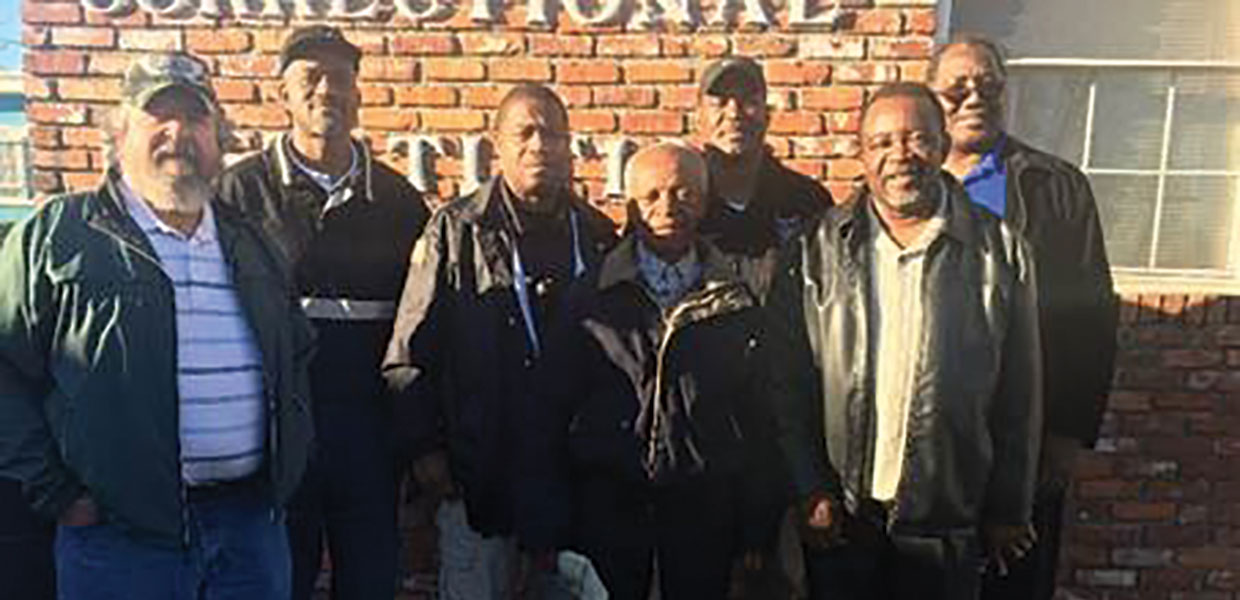 Prison ministries participants include Alvin Burch (left), coordinator; Tim Smith, elder; Calvin Oliphant, warden; Henry Lewis Jr., elder; Vander Holliday, security guard; Alex Scott, head deacon; and Robert Jackson, deacon. Not pictured is Edward Hall, Wrens Church newly assigned pastor, who encouraged the members to continue their unique community outreach projects.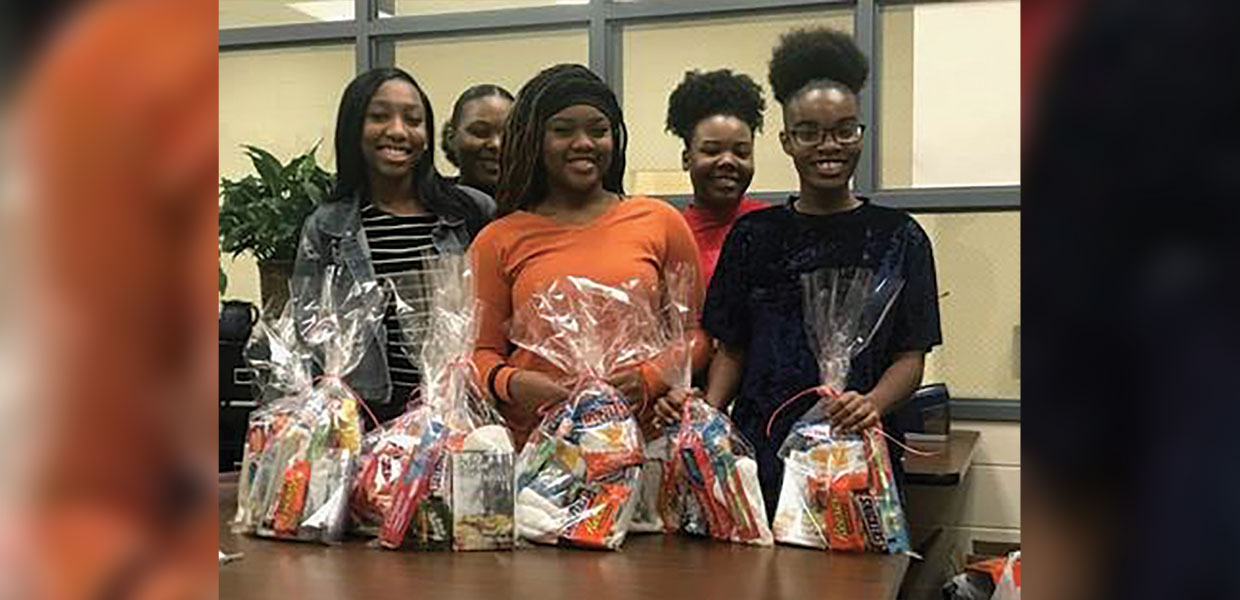 Pictured are the Octagon Club representatives.
The Wrens, Ga., Church members experienced a unique sharing of love and joy during the 2018 Christmas holiday season. Alvin Burch, who has regularly visited the Jefferson County Correctional Center distributing literature and Bibles, informed the members that the inmates also needed personal items.
A list was presented to the Board for soap, towels, toothpaste, toothbrushes, deodorant, socks, and snacks, and they added the books Steps to Christ and The Great Controversy, which included a "Your Friends the Adventists" card. Funds were unanimously approved to purchase the requested items, and several of the men agreed to help distribute the packages.
At the request of Ellen Farmer, a counselor at Jefferson County High School, the Octagon Club (a community services youth club) representatives agreed to assemble the packages as their community outreach project for the month. A total of 165 packages were prepared and distributed on December 23, 2018, two days before Christmas. Many expressions of gratitude came from the inmates as well as the warden for the thoughtfulness of Wrens Church.
South Atlantic | May 2019