BY Communication Team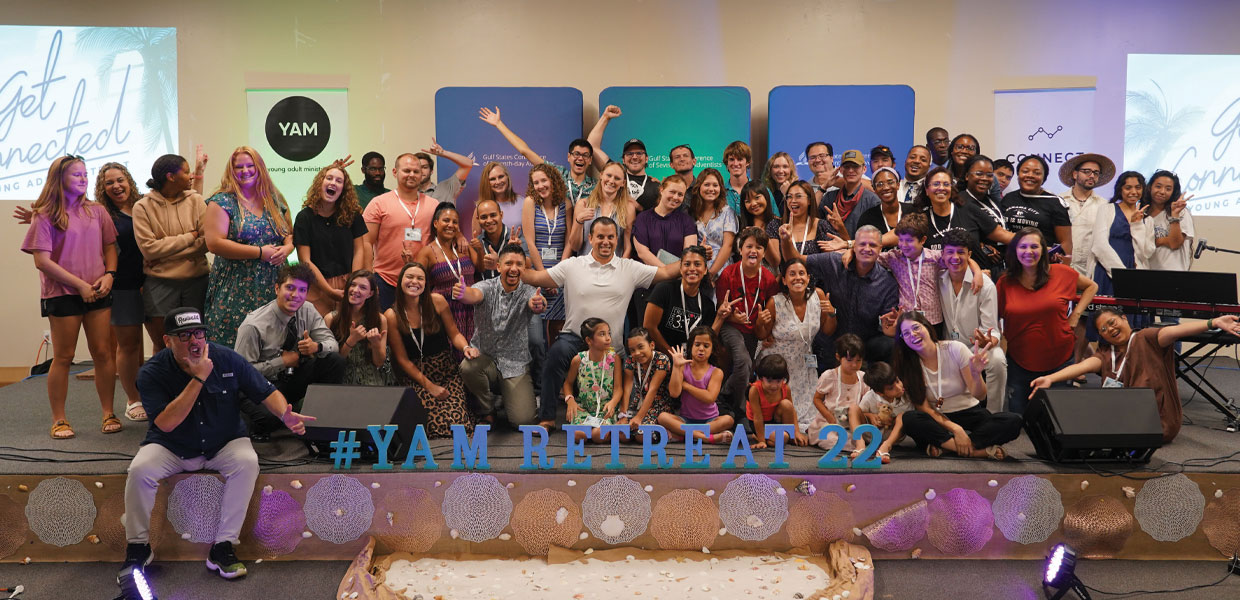 Communication Team
YAM, the Young Adult Ministries, held its first youth retreat August 5-7, 2022, in Panama City, Fla.
"Get Connected" was an initiative geared to unite the youth from across the Gulf States Conference, and provided the opportunity for the 50 young adults who attended the meeting to meet face to face, spend time in nature, and reconnect with God.
Spiritual devotionals were conducted by Danny Verdugo, youth pastor at the Burleson Adventist Church in Texas. He addressed the problem of distance, especially the thoughts that make many feel far away from God, and how relationships can be re-established. To Verdugo, their relationship with God is a matter of identity.
"Through knowing our true identity, fostering interpersonal relationships, and creating a culture of mentorship, our vertical connection with God grows stronger as well as our horizontal connections," he said.
Those who have attended are already looking forward to next year's retreat. So, start preparing and "get connected!"
Gulf States | December 2022