BY AISHA MCLEARY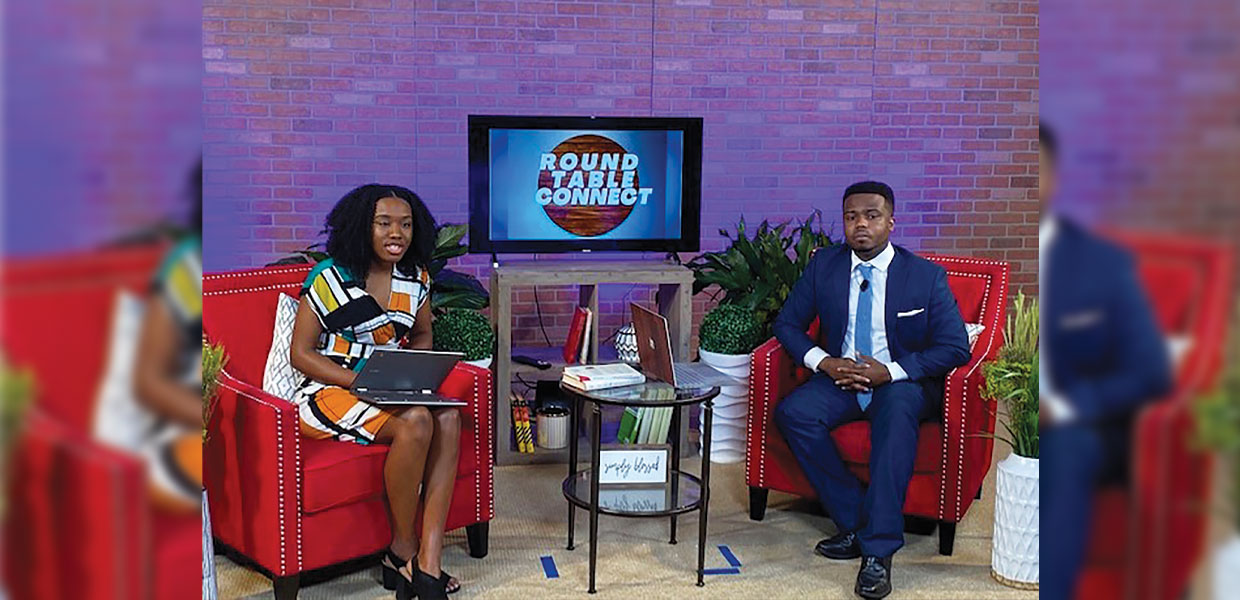 Jessica Davidson and Michael Taylor host the "Round Table Connect" young adult Sabbath School at the South Atlantic Conference Studio.
When we look at the world, whether we are looking at politics, religion, disease control, or even social interaction, everything is changing quickly. Unfortunately, the COVID-19 pandemic continues to make people feel isolated, especially young adults. Jessica Davidson, a 2020 graduate of Oakwood University, felt this change after her young adult Sabbath School was dissolved for social distancing purposes. Inspired by her peers also missing the Christian interaction, she gathered a small virtual group for Sabbath School, and the group grew until it became the Round Table Connect.
The new, powerful initiative of a virtual Sabbath School is impacting young adults' lives across America.The Sabbath School Department young adults community presents the idea of Bible study in a new, innovative way. It bridges the gap between young adults (18-35) on a national and international scale. Using the Inverse Lesson Study, anyone can join in this safe, positive space for open and lively discussions.
Recently, the initiative was presented Conference-wide under the leadership of Darryl Howard, Conference Sabbath School director, through a livestream broadcast at the South Atlantic Conference Studio. Joining Davidson in the studio, was Michael Taylor, Aisha McLeary, and Jordan Howard. Other young adult representatives virtually conversed on the topics of discipleship, and showed that every church can have the Round Table Connect. We can still virtually gather in Jesus' name to uplift each other. Round Table Connect meets every Sabbath morning at 10 a.m., EST. Visit www.sacs- da.org for more information
| November 2020