Shane Hochstetler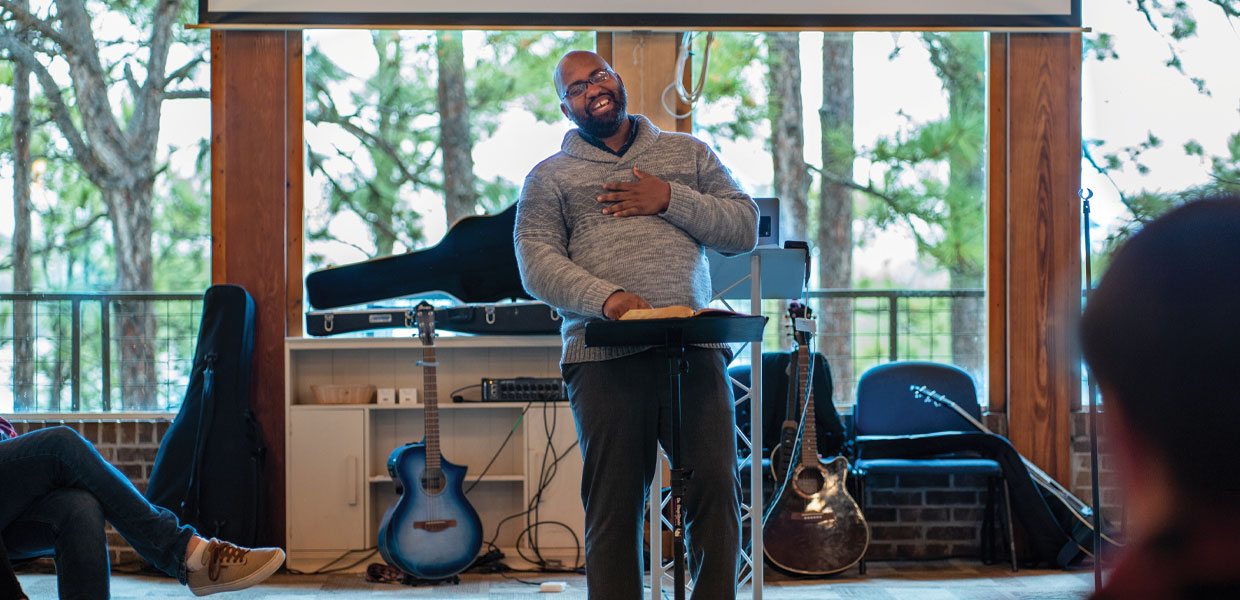 Gabe Johnson tells the story of his first paintballing experience, and how he recognized that having both young and older players working together brought the most success.
Shane Hochstetler
A week after Camp Meeting, Camp Alamisco hosted another event, this time supporting young adults and young families with a relaxed spiritual retreat.
Attendees started the weekend with a homestyle specialty dinner from Ranger Todd and Shelley Ward on Friday, April 9, 2021. The Wards mentioned their enjoyment of making smaller quantities of food for events like these because they can try new things and pay special attention to the finer details of each dish. The attendees weren't disappointed.
The event's goal was to build on the Young Adult retreat's success at the end of 2020. That event had a small number of attendees, but the experiences were rich and meaningful. This year, when the young adults were polled to determine what type of event should be held in the spring, they wanted more of that same kind of experience.
Although the weekend started with a massive downpour of rain, it quickly cleared up on Sabbath, allowing for nature walks and a relaxing cruise around Lake Martin on the camp boats. Gabe Johnson, pastor for Georgia-Cumberland Conference and current student at Andrews University, was the keynote presenter for the weekend. Johnson met Rick Woodruff, young adult coordinator of Gulf States, while Woodruff was a student at Mt. Vernon Academy in Ohio and Johnson was serving as a task force dean. Johnson was happy to accept Woodruff's invitation to present for the weekend, and offered engaging presentations throughout the weekend, incorporating personal stories while he spoke. "I like Pastor Gabe," said an eight-year-old attendee, "What he says makes sense." Other older attendees were also grateful to participate in the weekend that also featured live music led by Chris Feldmann and Ashlyn Riley.
Learn more about young adult ministries in Gulf States at www.gscsda.org/yam.
Gulf States | June 2021