BY IGNACIO SILVERIO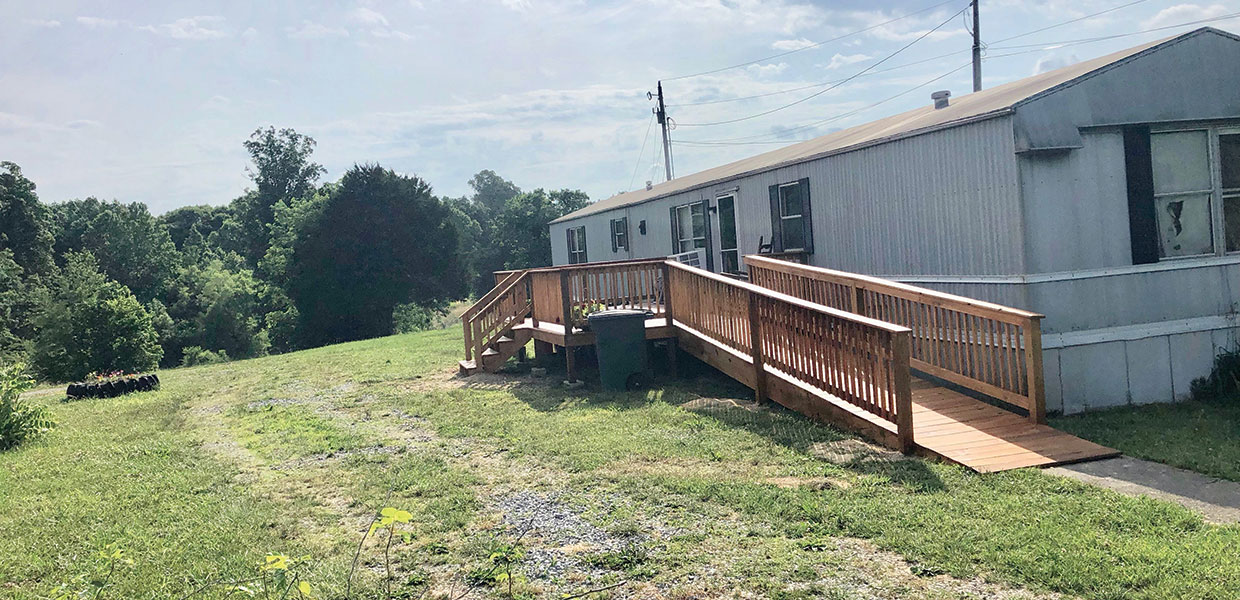 A new deck was installed for a community member during the Kentucky-Tennessee 2019 Camp Meeting.
Camp Meeting is filled with good fellowship and Bible study. However, many times pastors encourage listeners to go and serve in the community, while at the same time not providing an actual opportunity to serve the community. This year that changed during camp pitch when Bob Wint asked Ignacio Silverio, young adults' leader, if he would be willing to help with a side project he had in mind.
Realizing that there was a community member in need only a few short miles from the camp meeting site, the two decided to start the project which was eventually completed with the assistance of the young adults. What was the result? More than 15 young adults worked together to frame and paint a deck needed by a community member. It took many hot, sweaty hours, but it was worth it. The young adults are looking forward to serving the community again next year.
The Apostle John wrote in I John 4:18-21 ESV, "There is no fear in love, but perfect love casts out fear. For fear has to do with punishment, and whoever fears has not been perfected in love. We love because He first loved us. If anyone says, "I love God," and hates his brother, he is a liar; for he who does not love his brother whom he has seen cannot love God whom he has not seen. And this commandment we have from Him: whoever loves God must also love his brother."
John is reminding followers of Jesus that they cannot claim to love God — an invisible being, while neglecting to love brothers in need — visible beings. Serving others requires willingness to see individuals in need as individuals created in the image of God. It requires loving God while loving others.
Kentucky-Tennessee | August 2019