Kimberly Mann, Youth Director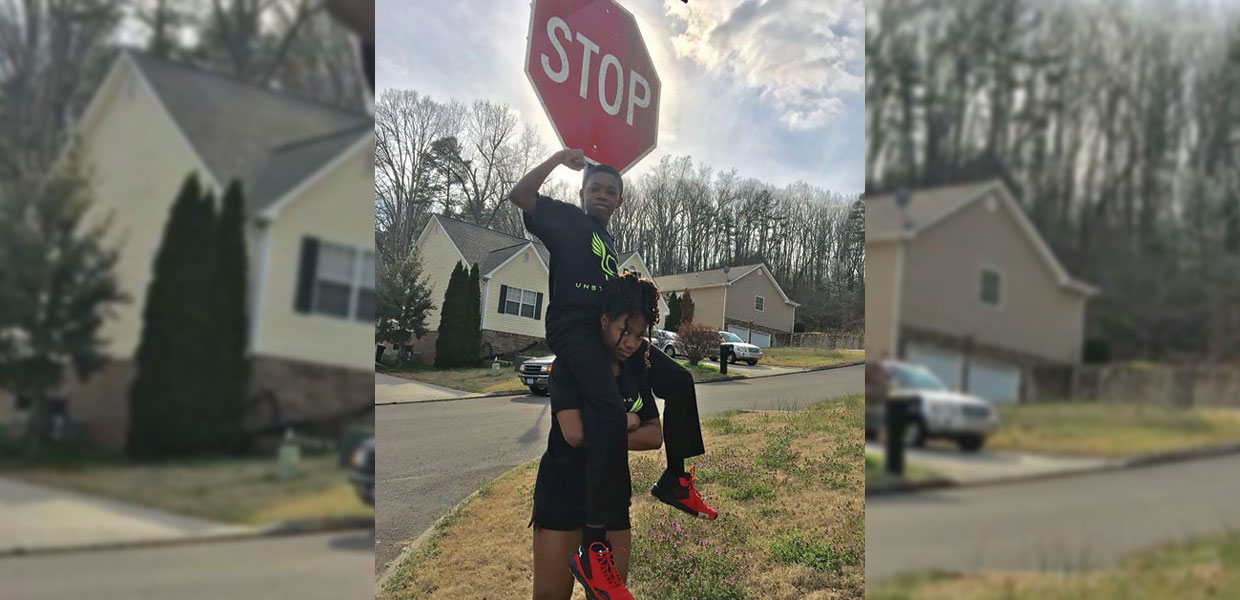 Kyah Miller was the second place winner of the picture contest.
Kimberly Mann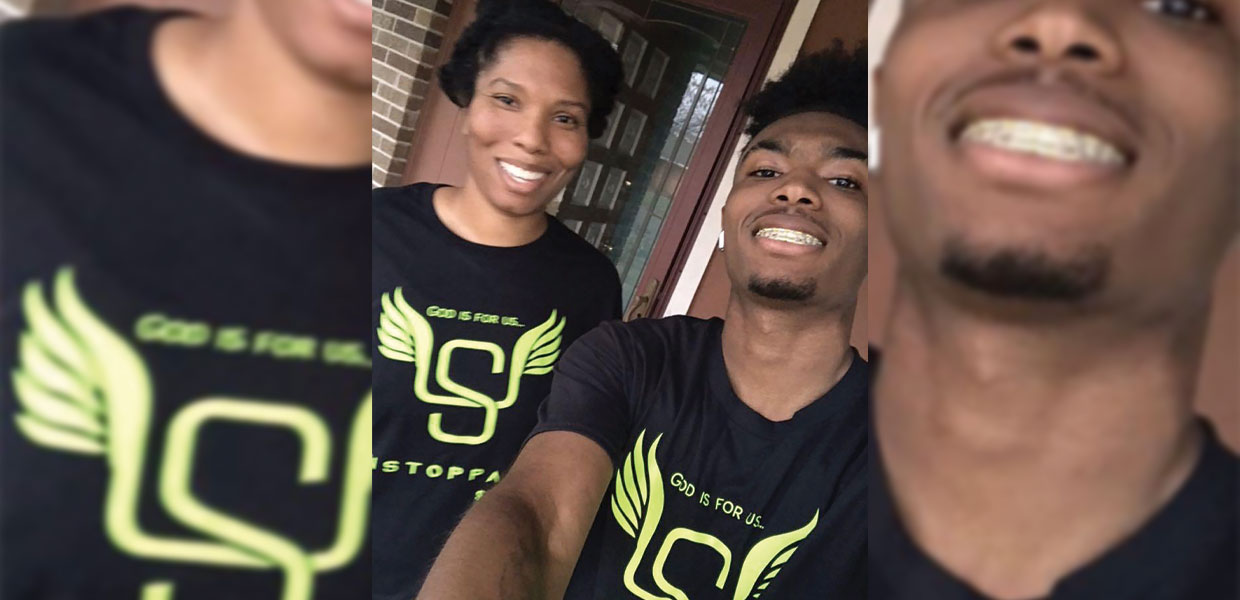 Attendees sport Congress T-shirts.
Kimberly Mann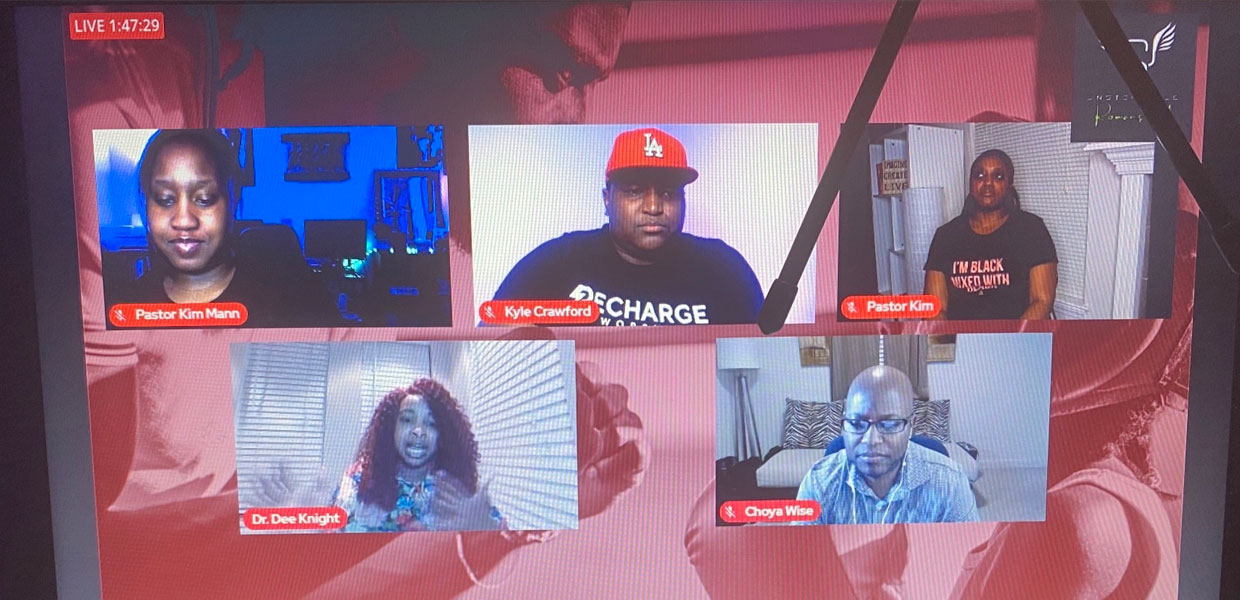 The Friday night teens-only relationships forum meets online.
Kimberly Mann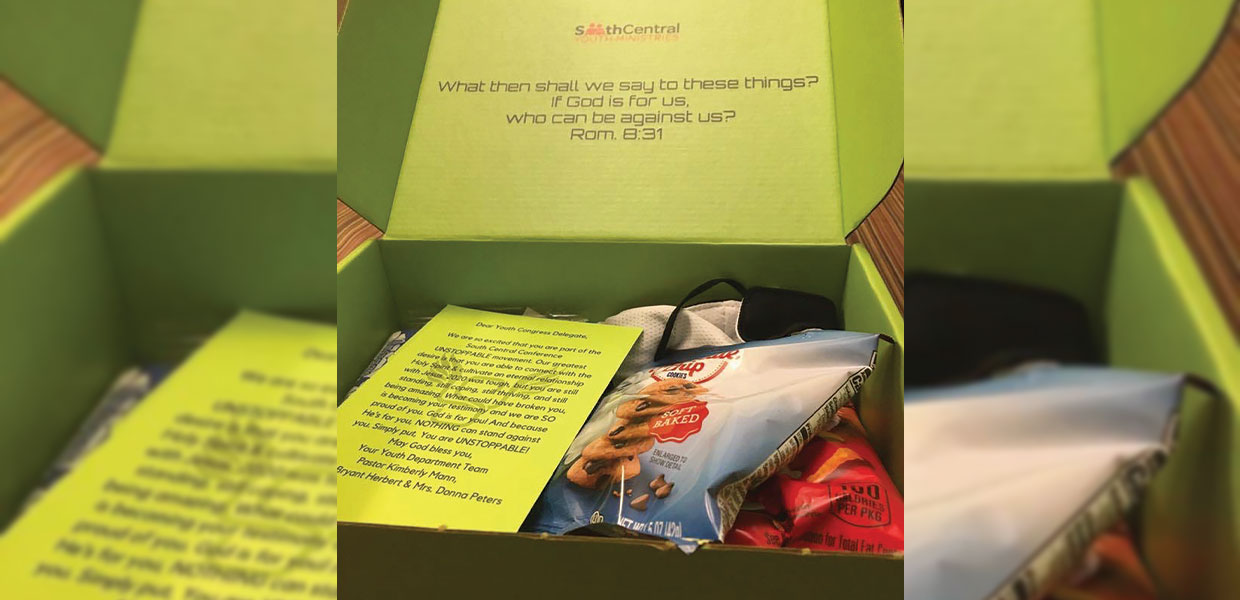 Delegate "swagg" box
Kimberly Mann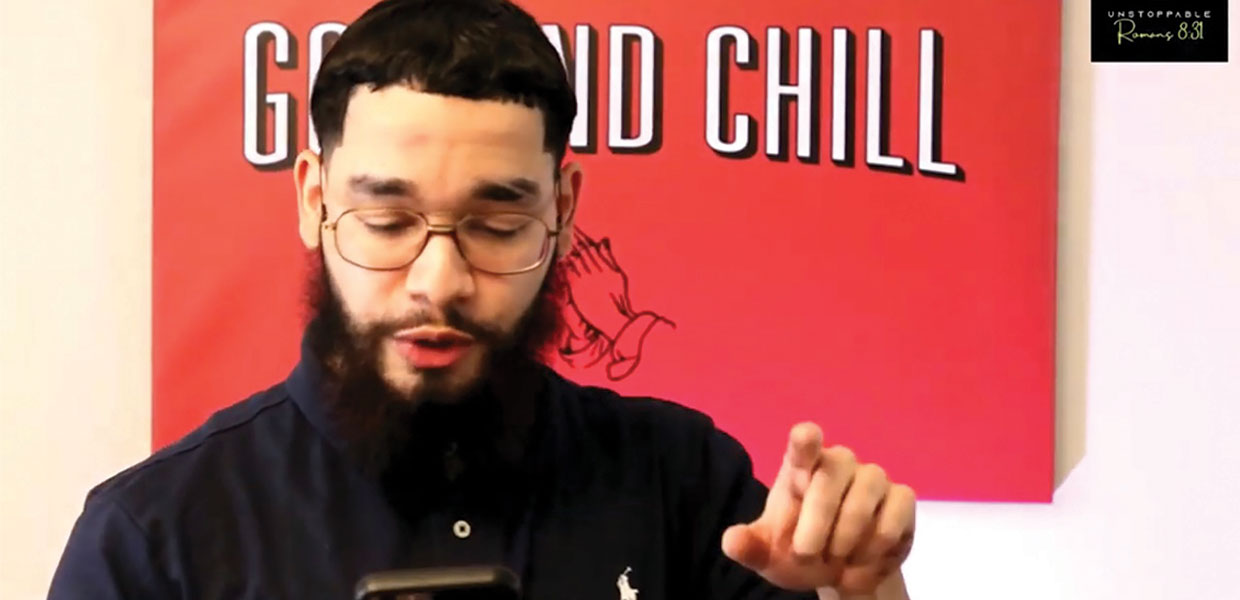 Sabbath speaker, Max Gomez, pastor, delivers his sermon.
Kimberly Mann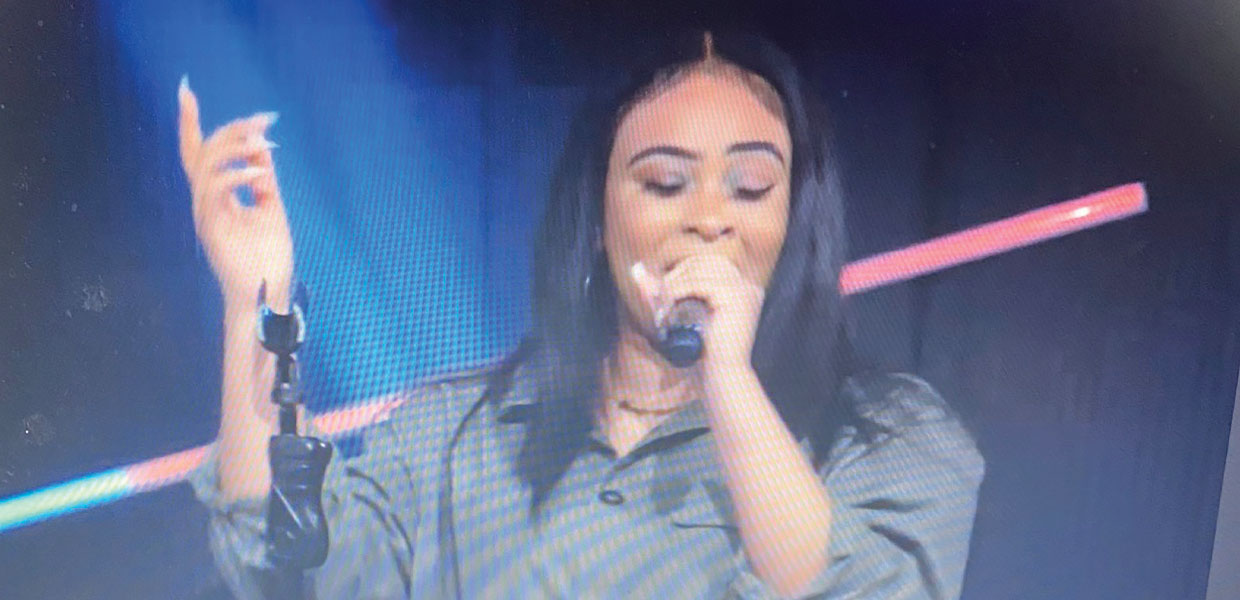 Musical guest Koryn Hawthorne presents during the Saturday night concert.
Kimberly Mann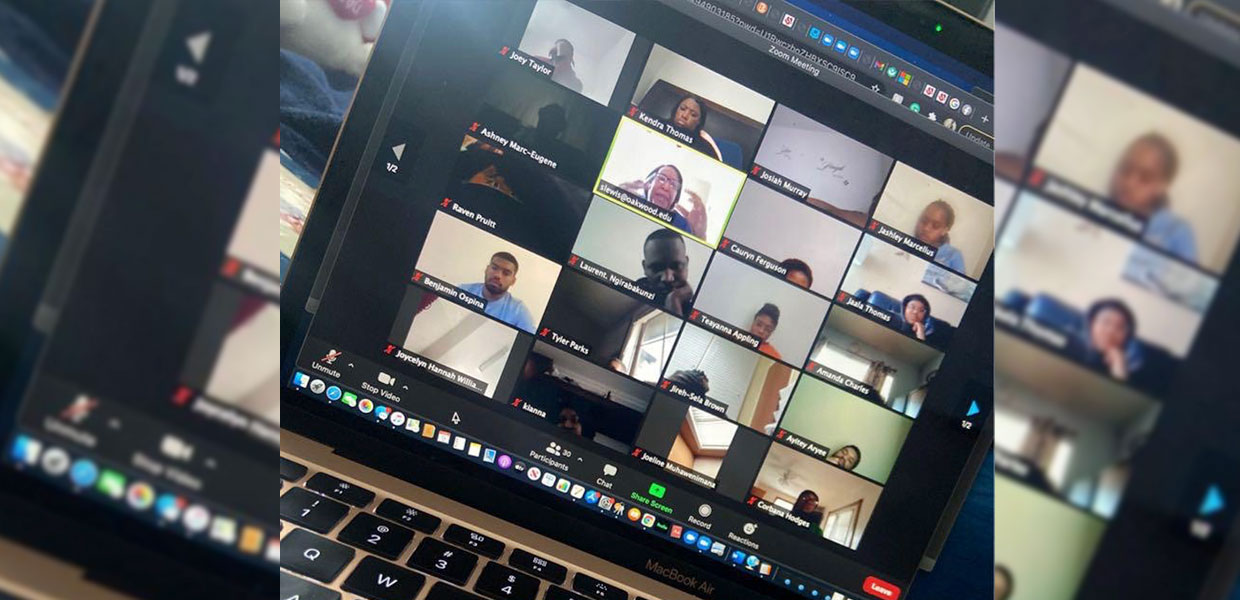 Screenshot of attendees in one of the breakout seminars.
Kimberly Mann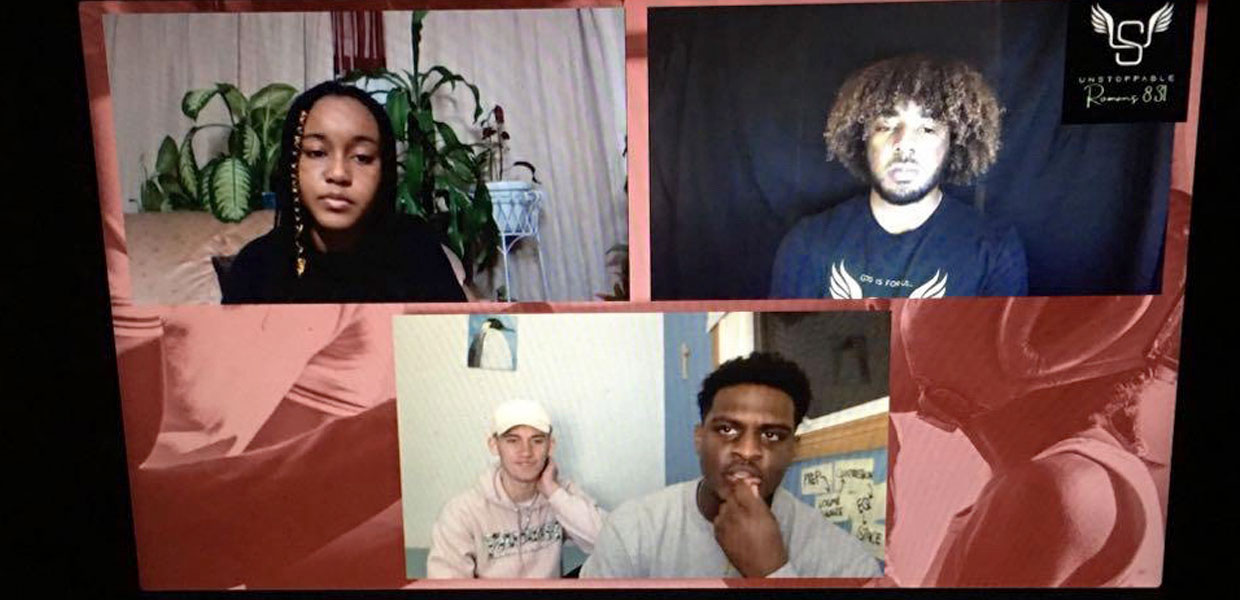 Teen hosts, Salome Montague (top, right) and Brain Dublin, interview Indie musicians.
Kimberly Mann
The South Central Conference Youth Department launched its first ever virtual Youth Congress on Thursday, March 11, 2021. Traditionally, Youth Congress is hosted each year in person at a location within the constituency. It is a highlight of youth ministries programming, and an event that typically draws hundreds of youth and their families. Last year the event was postponed due to tornadoes in Nashville, Tenn., and then COVID-19 hit. Everyone wondered when they would be able to get together again. Between the COVID spikes across the nation, and continued caution for safety and social distancing, it didn't seem like Youth Congress for yet another year would take place. Thankfully, with a little help from technology and a lot of help from God and the youth team, the idea for a virtual and interactive Youth Congress was started. A good idea became a God idea, and the 2021 Youth Congress, themed "Unstoppable," was a huge success with more than 250 attendees and almost 200 delegates.
The theme "Unstoppable" was taken from Romans 8, which reminds all that nothing can separate from the love of God, and that through Him many are more than conquerors. Throughout the weekend, youth were reminded that although 2020 was a difficult year, filled with lost loved ones, missed graduations, virtual classrooms, pandemics, storms, and more, they survived it, and with God they are unstoppable.
The virtual event kicked off with each delegate receiving a custom gift box delivered straight to their door. Boxes included snacks, a meal gift card, youth congress T-shirt, facemask, and a personalized note for each one from their youth team. The youth loved receiving their boxes, which gave a personal touch to a virtual, no-contact event. Each night they focused on an aspect of being unstoppable from Romans 8. The weekend event featured speakers Claudia Allen, Aaron Abernathy, and Max Gomez, and was hosted by two collegiate youth, Salome Montague from Birmingham, Ala., and Brian Dublin Jr. from Huntsville, Ala.
The four-day event, hosted on Whova, gave each young person their own profile to be able to interact through chats, virtual meet-ups, participate in live polls, and even attend a virtual game night. One of the highlights of the weekend was the Saturday workshops that focused on social justice, becoming business owners, learning how to have a relationship with God, mental health, and learning about the various personality types to have better friendships. There were even workshops offered for parents and youth leaders that helped them develop healthy relationships with their teens and addressed burnout in youth leadership. Zoe Newsome said, "Thank you to my youth directors for this amazing event. You all really did a good job." Ethan Jones exclaimed, "I never thought Youth Congress would be so fun."
A high point of the weekend was the Saturday evening concert highlighting the talents of the youth through a talent competition called "Bless the Mic," where each youth submitted a 90-second song that was judged by an actual recording artist. The winner of the contest was Aniah Harden, who won $100 for the best gospel rap song. The evening finished with a personal interview and concert featuring Koryn Hawthorn, a world-renowned gospel artist who did a virtual concert just for the youth of South Central Conference. The youth were able to enjoy the concert as if they were right in the building with her. The weekend ended with a Conference-wide scavenger hunt.
Taking a once in-person event and making it a live experience was something that all who attended enjoyed. It was uniquely crafted, intentionally engaged, and Spirit filled. Ministering in a pandemic has caused youth leaders to make shifts on uncommon ground, but the Youth Congress is proof that God is able to do extraordinary things through ordinary means, and as a result they celebrated more than a dozen youth who responded to the call for Bible study and baptism. The South Cental Youth Department is innovating, and is constantly proving that with God they are unstoppable.
South Central | June 2021