BY Geoff Starr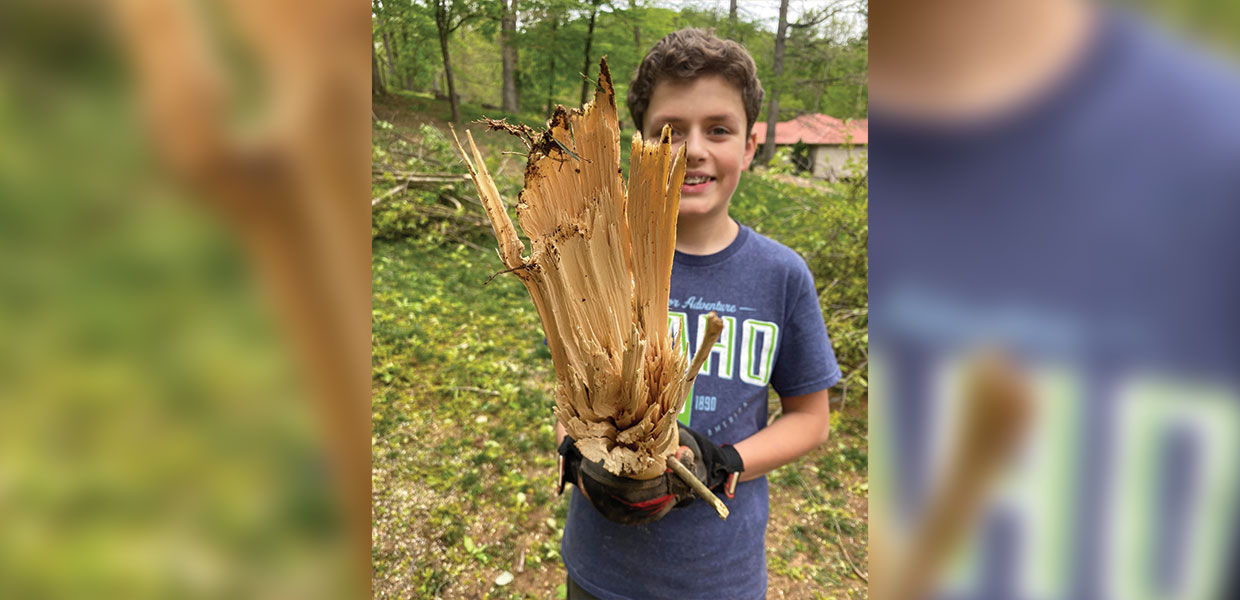 Ben Starr, student at Ooltewah Adventist School, helps haul tornado debris.
Photo by: Geoff Starr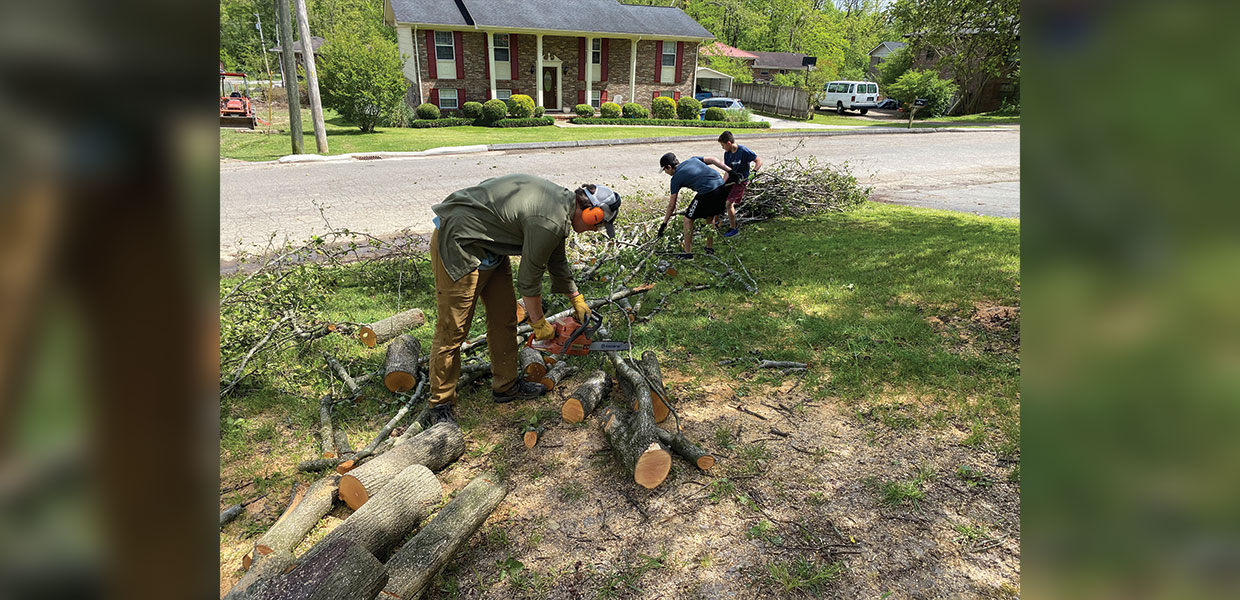 Tyler Hodges, Bible teacher at Collegedale Academy, operates a chainsaw while Brett Klasing, junior at Collegedale Academy, and Nick Martin, student at Ooltewah Adventist school, haul away tree branches.
Photo by: Geoff Starr
Tornadoes devastated parts of the southeast over Easter weekend, April 12, 2020. As soon as people could get out of their neighborhoods, pastors asked the youth of the Collegedale, Tenn., area to come help clear trees off of people's cars and houses.
The pastors had a good response. Youth from McDonald Road, Collegedale Community, and Collegedale churches, as well as students from Collegedale Academy, Ooltewah Adventist School, and Ooltewah High School, helped out.
Brett Klasing, a junior at Collegedale Academy, said, "It was very sad to see so much damage to homes and property, but it was rewarding to get outside and help people. With everything that is going on with COVID-19 and having to do school from home, it was also great to get out and see friends while we helped people."
Those that were helped expressed how grateful they are and how they were so impressed. The helpers had such positive attitudes and were so willing. These young people showed the love of God in a very practical and needed way.
Georgia-Cumberland | June 2020