Angela baerg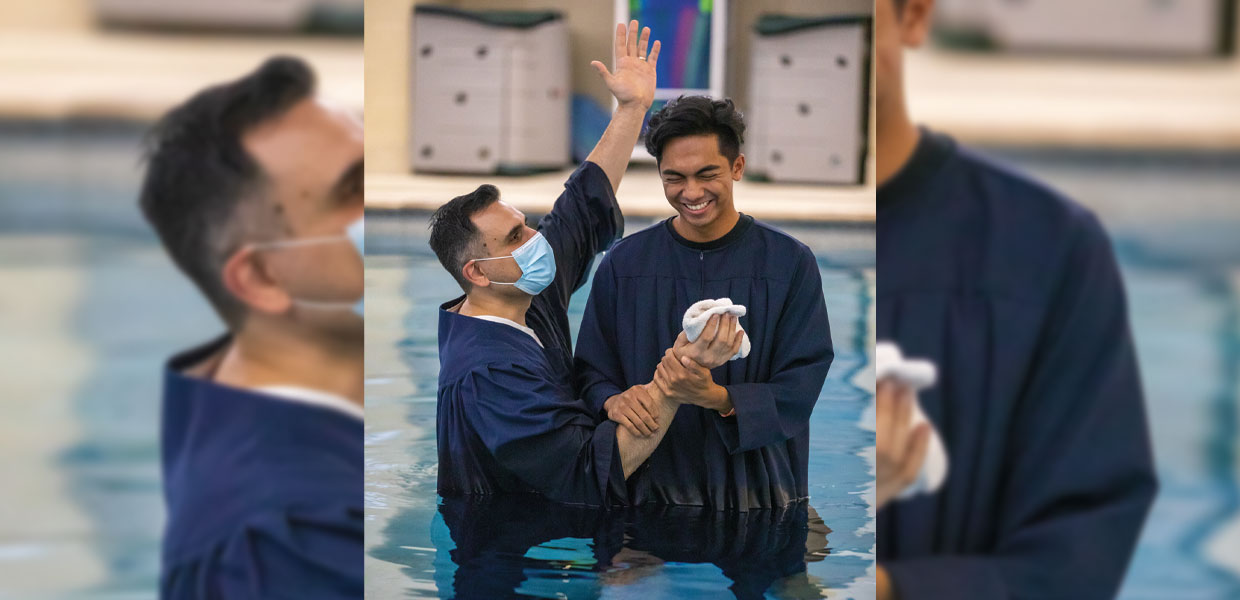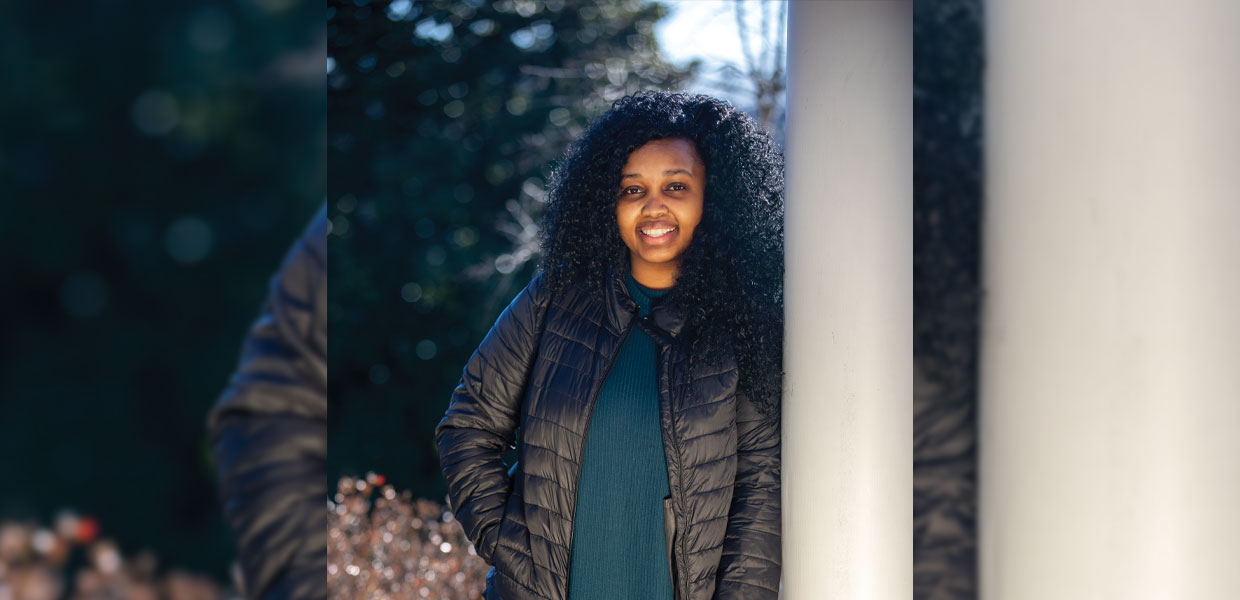 Attending Adventist schools completely changed Beatrice Ngugi's life.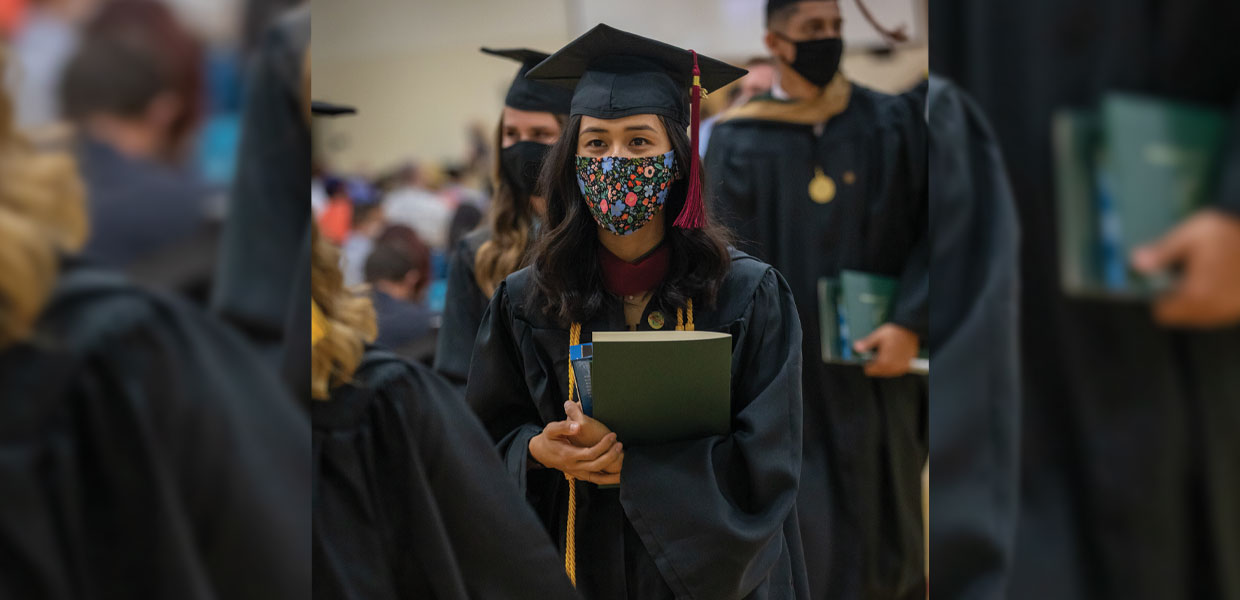 A Christ-centered education prepares young people not just for their careers but for eternity.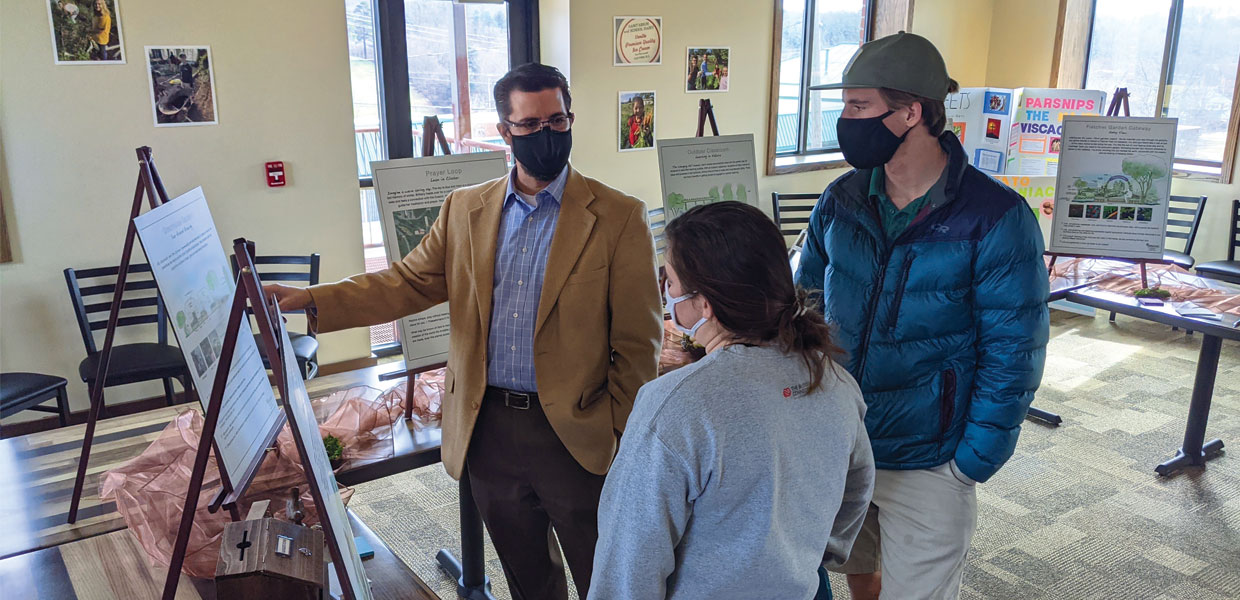 For Fletcher Academy principal and Southern alum Phil Wilhelm (left), helping young people grow in Christ is extremely rewarding.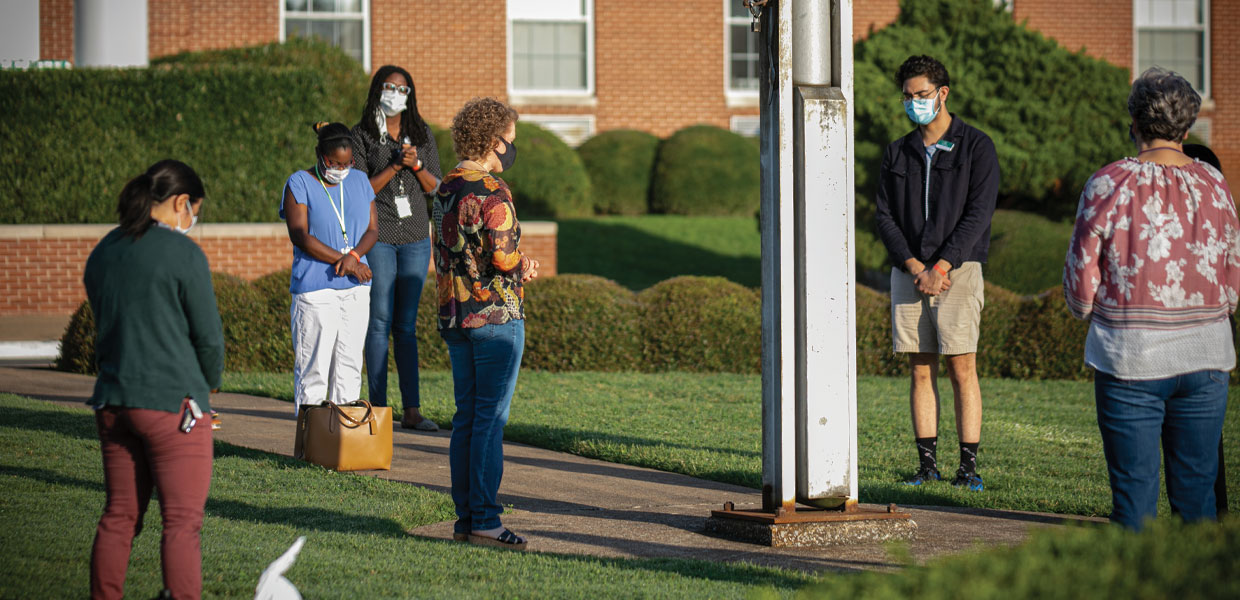 Employees and students regularly gather at Southern's flagpole to pray together.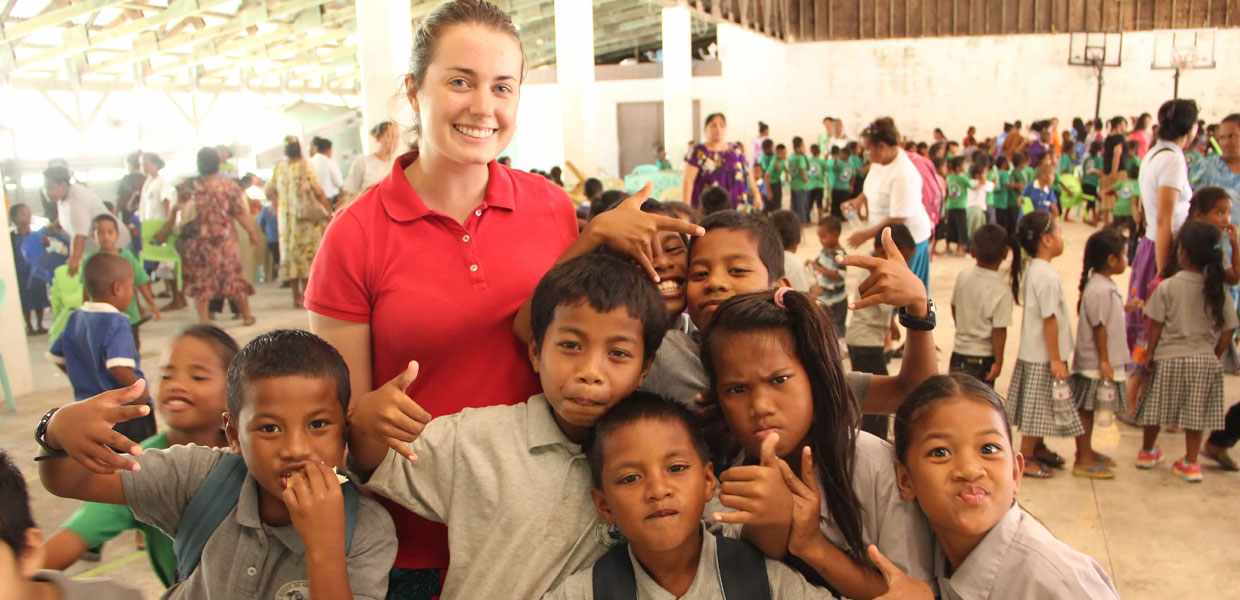 During her year as a student missionary to the Marshall Islands, Rachel Myers discovered her passion for teaching.
Raising young adults has always been hard work, but in an age of global pandemics and incessant social media, the process is more challenging than ever. Parents find themselves working extra hard to help their children make wise choices now and for eternity. Although there are no easy solutions, Adventist education can provide a safety net for students at all levels of learning as they make their way along the precarious tightrope of growing up in this era.
Phil Wilhelm, principal of Fletcher Academy in Fletcher, North Carolina, compares raising a child to nurturing a delicate plant. For example, if you put a young plant directly out into the elements, conditions can shock the plant, sometimes killing the root system outright.
"As Adventist educators, our goal is to protect students until they develop a solid root base of knowledge, understanding, and love in Christ," explains Wilhelm, a 1997 graduate of Southern Adventist University. "That way, when they are older, they will be more prepared to handle attacks of the enemy."
Eternal Connections
Attending an Adventist school provides many ways for students to naturally connect with Jesus. Classroom worships and prayers provide frequent opportunities for students to refocus on what is truly important in the midst of busy days. Krystal Bishop, Ed.D., a 1975 graduate and professor in Southern's School of Education and Psychology, models this for her teachers-in-training, prayerfully planning daily devotionals to share with her students, and looking for meaningful spiritual connections in every topic she teaches.
For Robby Raney, a 2016 Southern graduate, every subject is a goldmine for discussing his faith with his students. Currently a teacher at Jellico Christian Academy in Jellico, Tennessee, Raney loves being able to dive into Bible stories with his students, and explore the deep history of sacred music that was written to honor and glorify God. One of his favorite memories from his time at Southern was when the late Jan Haluska, Ph.D., professor, showed him how he could minister to others even through secular literature.
"Dr. Haluska taught me that you can use something like Beowulf to teach the Gospel to someone who will never crack a Bible," Raney remembers. "Our ultimate mission as Adventist educators is that, wherever we are or whatever we're teaching, we need to be working toward our end goal: being with our students under the Tree of Life at a grand old potluck in Heaven."
A Place to Belong
In a confusing world filled with conflicting messages, Adventist schools can be a safe place where young people are able to find a sense of belonging. Wilhelm still remembers when he switched from attending public school to Bass Memorial Academy in Lumberton, Mississippi, and discovered he would no longer have to choose between keeping the Sabbath and having a social life with his classmates. He had missed out on many events before and was happy to finally be part of student life without sacrificing his beliefs.
Additionally, because they are typically smaller than public institutions, schools in the Adventist educational system can offer a family environment where every student matters. This allows teachers to meet the learning needs of individual students and help them feel valued. Young people also have the opportunity to make lasting friendships with like-minded individuals. Rachel Myers found that experience at Southern, describing her professors and classmates as becoming like family to her.
"My teachers genuinely cared about me and did all they could to assist me during my time at Southern," she remembers. "Even now that I've graduated, they still listen to me, advise me, and help me however they can."
Myers, a 2017 graduate, particularly appreciated the many opportunities she had at the University to be involved in student ministries, including spending a year abroad as a student missionary to the Marshall Islands. There she discovered her true calling: teaching. Upon returning to campus, her professors aided in coordinating the rest of her classes so that she could graduate on time. They even offered independent studies when the courses she needed didn't fit into her schedule. Myers now teaches at Forest Lake Education Center in Apopka, Florida.
Forever Grateful
As an indifferent teenager, sitting through required worships at Maxwell Adventist Academy in Kenya was not Beatrice Ngugi's idea of fun. Eventually, however, her idle curiosity blossomed into a desire to have a more personal relationship with God. She was on the fence about where to attend college until one day when she had an inspiring Skype conversation with a friend.
"She told me about Southern and how everyone there was so in love with God," Ngugi remembers. "She said she had never seen so many outdoor Bible studies and so many students praying, and she felt stronger in her faith just from the setting she was in."
Ngugi completed her bachelor's degree at Southern in 2019 and stayed on to pursue her master of social work. Along the way, she was baptized, surrounded by her Southern family.
"Here, I feel like I've truly found my people," Ngugi says. "The support I received from classmates and University employees along the way was overwhelming — it still is! I am forever grateful that I chose to go to school in an environment where I could learn from my peers and instructors both professionally and in my spiritual walk."
Supportive school environments, combined with a loving home and a vibrant church, form a trifecta of faith that gives young adults their greatest opportunity to develop Christian habits and values. As Ellen White said, "With such an army of workers as our youth, rightly trained, might furnish, how soon the message of a crucified, risen, and soon-coming Savior might be carried to the whole world!" Education, p. 271.

Angela Baerg is a Montessori preschool teacher who graduated in 2006 from Southern Adventist University in Collegedale, Tennessee.