by lucas l. johnson ii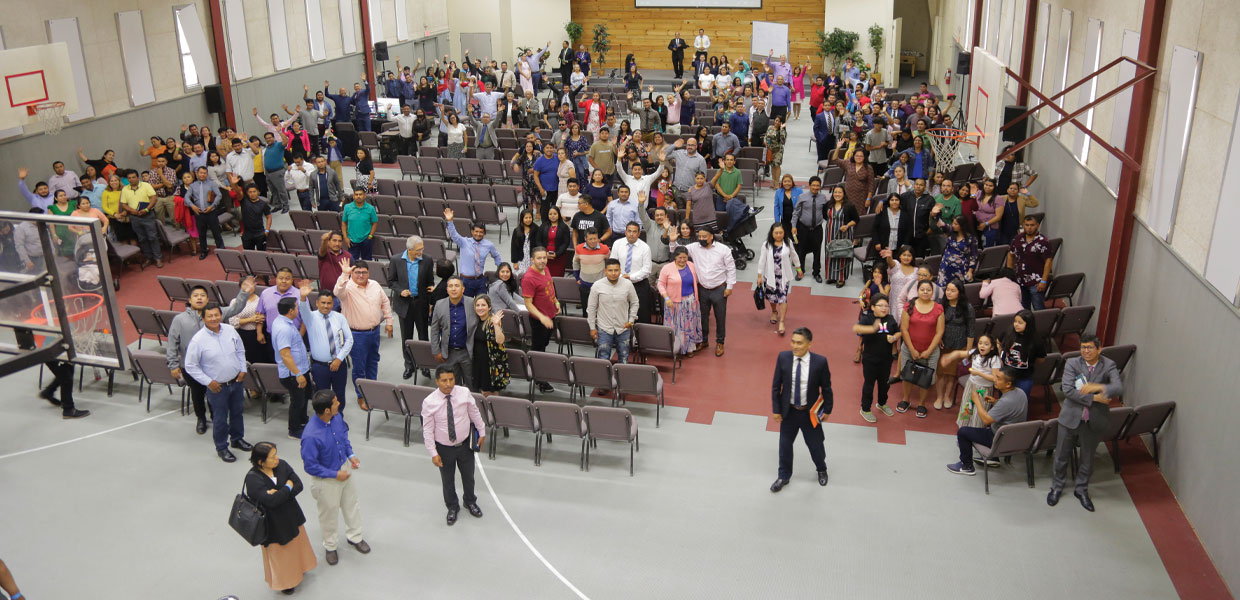 Archival photo from 2022 Carolina Hispanic Camp Meeting
Henrique Gomes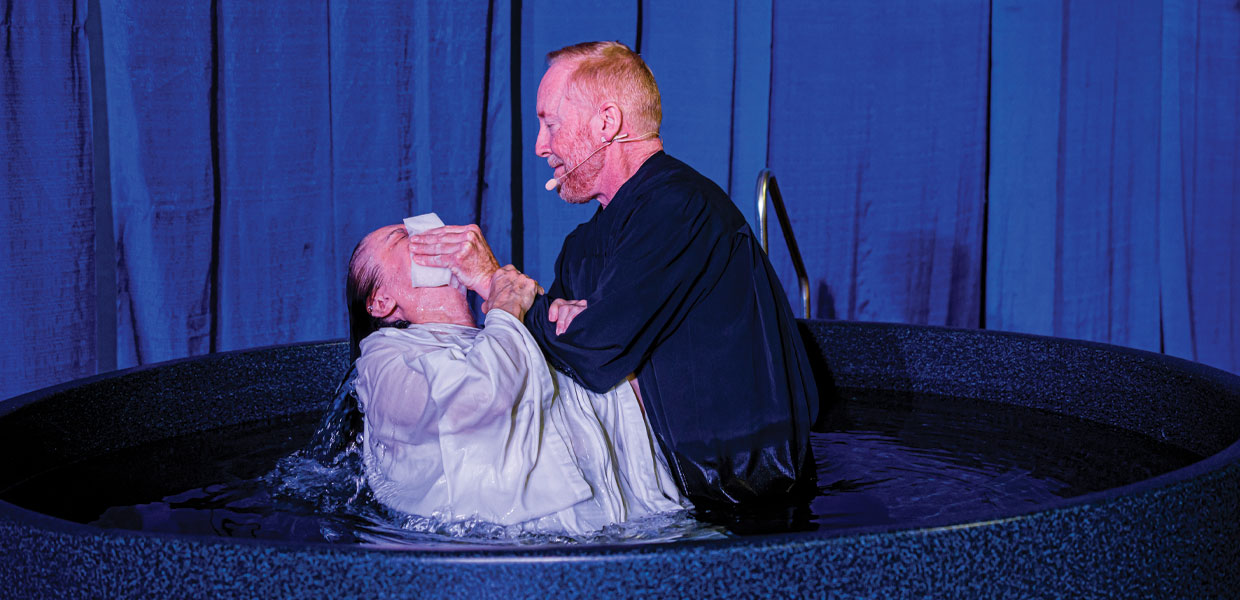 Archival photo from 2022 Kentucky-Tennesee Camp Meeting
Paola Mora Zepeda

It was at a Camp Meeting, nearly six decades ago, that Jo-Ann Wade found her calling. "As a youth, I was given the opportunity to serve as a primary teacher in one of the children's tents at South Central Conference Camp Meeting," recalls Wade, a retired educator. "That experience set the foundation for my quest to become an elementary school teacher. I served 40 years in Christian education at Alcy Seventh-day Adventist Junior Academy in Memphis, Tennessee. I began as a teacher and later became a principal."
Wade's story about the influence Camp Meeting had on her life is one of many shared by people who grew up attending the spiritual retreats in the Southern Union, and continue to make them a part of their lives. The pandemic, however, halted in-person attendance and forced church leaders to hold most Camp Meetings virtually. But this summer, for the first time in nearly four years, Southern Union Camp Meetings will be held completely in person.
"It's going to be an exciting time," says Roger R. Wade (no relation to Jo-Ann Wade), communications/public relations director for South Central Conference, and handler of planning and logistics for the Camp Meeting. "When COVID-19 hit, and people couldn't come together, it was devastating for some. But, this Camp Meeting will be an opportunity to re-establish those connections. I'm excited!"
Camp Meetings and Their Spiritual Impact Over the Years
In an earlier issue of Southern Tidings, writer Tom Carter discusses the history of Camp Meetings, saying they are "rooted deeply in the American religious experience." He goes on to say that revivalism (in the 19th century) was most successfully conducted through Camp Meetings. One of the largest Camp Meetings took place in the territory of the Southern Union. In August 1801, about 25,000 people — including the governor at the time — attended a meeting in Cane Ridge, Kentucky.
Camp Meetings also played an important role in the establishment of the Seventh-day Adventist Church. It was during a Camp Meeting in Burton, Maine, that a young Ellen G. White gave her heart to the Lord. Speaking of the experience she wrote: "Soon after this the Camp Meeting closed and we started for home. My mind was full of sermons, exhortations, and prayers we heard …. The trees were more beautiful, and the birds sang more sweetly than ever before; they all seemed to be praising the Creator in their songs." A few weeks later she was baptized by immersion at age 14.
Several years after the organization of the Seventh-day Adventist Church, the General Conference took the following action: "Resolved, that the Conference recommend to our people to hold a general Camp Meeting annually at the time of the sessions of our business associations."
R. Steven Norman III, former communication director for the Southern Union, says Camp Meetings continue to be a "great source of spiritual enrichment to the members in the various sections of the Southern Union, and also provide an excellent opportunity to invite our friends in other faith communities to share in the rich experience."
Norman, who is also a historian and archivist, recalls a personal experience he had in the South Central Conference where he was a pastor, director of archives and history, and communication director.
"The South Central Conference held several Camp Meetings with an evangelistic emphasis when Elder Joseph McCoy was president. Each year the community was invited to hear powerful Gospel preaching by a successful evangelist. I remember watching with tears of joy as scores of people were baptized at the end of the Camp Meeting. Those were some of the best Camp Meetings I have attended."
Continuing to Revive and Instill Hope
Southern Union Camp Meetings for this year begin as early as March, and meet for a number of days over the next three months. Some of the meetings last from nine to 10 days, like the Kentucky-Tennessee (May 26-June 3), South Atlantic (June 9-17), South Central (June 9-17), and Southeastern (June 15-24) conferences. But, regardless of their duration, frequent attendees say Camp Meetings are an opportunity to recharge, fellowship, receive Christ- centered messages of hope, and just praise God for His goodness.
"They provide renewal," says Roger R. Wade, a Trinidad native whose experiences at a 10-day Camp Meeting helped solidify his decision to attend Oakwood University and eventually become a pastor. "Every year you have an opportunity to step away from your regular routine … and you can renew your spirituality, or your spiritual essence, at a Camp Meeting that you may not have been able to do at your church."
Courtney Herod, associate director of communication for the Carolina Conference, agrees. He says Camp Meetings "enforce or strengthen a member's convictions and beliefs.
"Most of the time, when doing Bible studies or topical studies, we only get a few minutes out of the day or even out of the week," says Herod, who's been attending Camp Meetings 36 years. "Our Camp Meeting is a week long, focused around one theme, and allows attendees a chance at prolonged or in-depth studies. This can help strengthen one's convictions, and the discussions can help someone see something from a different lens other than their own."
Others say they're looking forward to the in-person interaction with fellow believers that the pandemic prevented them from having. Becky Carpenter, director of communication for the Carolina Conference, oversees advertising, the daily newspaper, and all digital and print media at the Conference's seven day gathering. Her Camp Meeting was among those that met in person last year, and, "I can speak from experience that it was an amazing feeling to be together again," says Carpenter.
"The pandemic caused a lot of uncertainty and disruption in people's lives, which led to exhaustion and burnout," she adds. "Being together again in a supportive and uplifting environment was surreal, almost like we had just been through a bad dream and had woken up again."
Delicia Jenkins-Roberts, Ed.D., a songstress and special education administrator for Memphis-Shelby County (Tennessee) Schools, says she's looking forward to worshipping with people she hasn't seen in a while, particularly mass choir members she sang with in Camp Meetings before the pandemic.
"I enjoy ministering through music at Camp Meeting," says Roberts. "I'm especially excited about this upcoming [South Central] Camp Meeting because it's been several years since we've all been together. I'm looking forward to seeing saints from all over the Conference."
Miguel Tirado is director of Latin American Ministries for the Georgia-Cumberland Conference. While he says Camp Meetings are an opportunity for revival and renewal, they're also a time to celebrate and thank God for His deliverance, similar to what was done during the week-long Feast of Tabernacles.
"Jesus came to rescue us from sin," says Tirado, who organizes the Conference's Hispanic Camp Meetings. "Once a year we go to thank God and to celebrate that liberation, so that we start the next year with energy, with hope."
Eighteen-year-old Lauren Elliott says her Camp Meeting experiences in the Carolina Conference have been spirit-filled, and she hopes others experience the same.
"Some of my best 'turning to God' moments took place at Camp Meeting," says Elliott. "I learned how to find a friend in God there."
Southern Union Camp Meeting Dates
CAROLINA CONFERENCE
May 28-June 3
Lake Junaluska, NC
FLORIDA CONFERENCE
April 21-23 (English)
April 28-30 (Spanish)
High Springs, FL
GEORGIA-CUMBERLAND
CONFERENCE
May 31-June 3
Collegedale, TN
GULF STATES CONFERENCE
March 31-April 1
Camp Alamisco
May 18-21
Bass Memorial Academy
(Spanish Language)
May 24-27
Bass Memorial Academy
(English Language)
KENTUCKY-TENNESSEE
CONFERENCE
May 26-June 3
Highland Academy
SOUTH ATLANTIC
CONFERENCE
June 9-17
Orangeburg, SC
SOUTH CENTRAL
CONFERENCE
June 9-17
Oakwood University
SOUTHEASTERN
CONFERENCE
June 15-24
Hawthorne, FL
Southern Union | May 2023