Paul Rau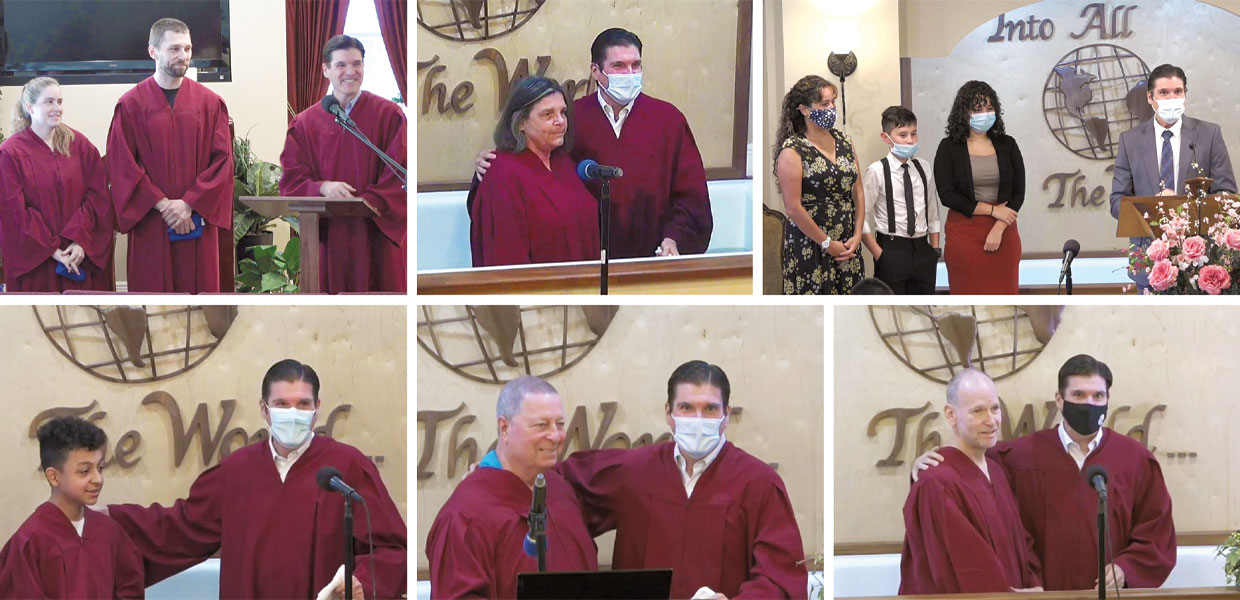 Plymouth-Sorrento Church in Apopka, Florida, celebrated nine baptisms in 2020. It started with a young couple choosing to be baptized, and then the very next day they exchanged wedding vows.
Lowell Hargreaves, from Amazing Facts, presented an in-person evangelistic meeting, "Everything Is About to Change." The church followed suggested guidelines and put wearing masks into practice. Social distancing meant attendance in the church was limited to every other row. Overflow rooms with monitors were used for those who couldn't fit into the church. Members and guests alike commented on the great blessings received from the meetings. Five more made decisions to be baptized.
Two other people decided to give their hearts and lives to Jesus near the end of the year and were baptized. Plymouth -Sorrento members praise God for each and every new member.
Florida | March 2021