by Mario Roberts and Jason Ruiter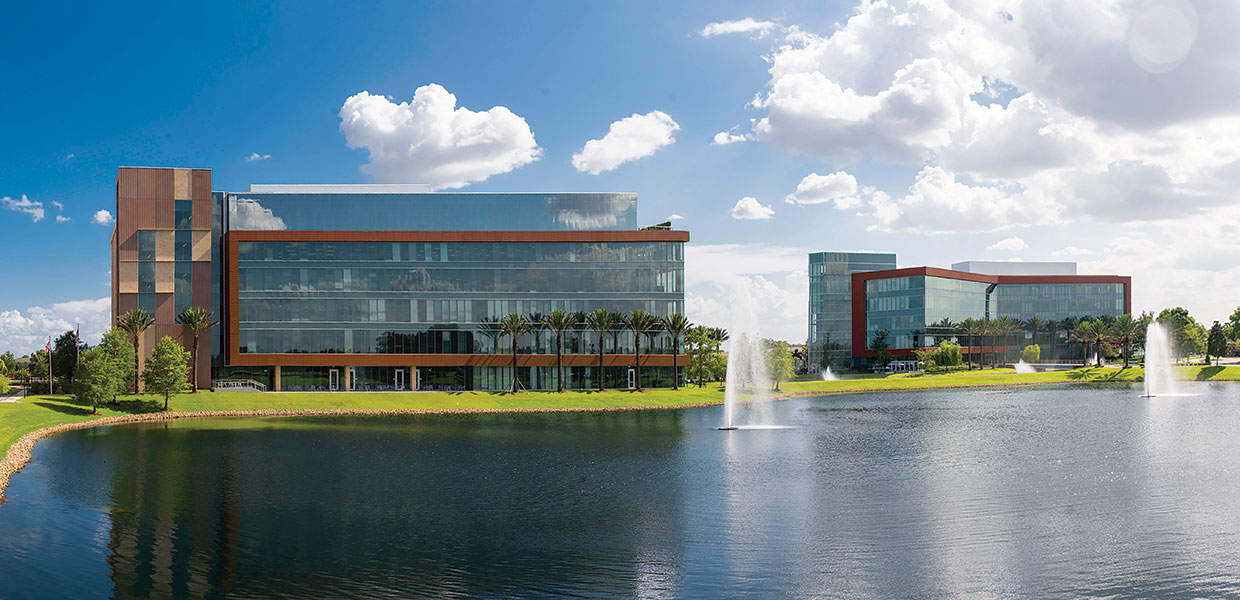 AdventHealth corporate shot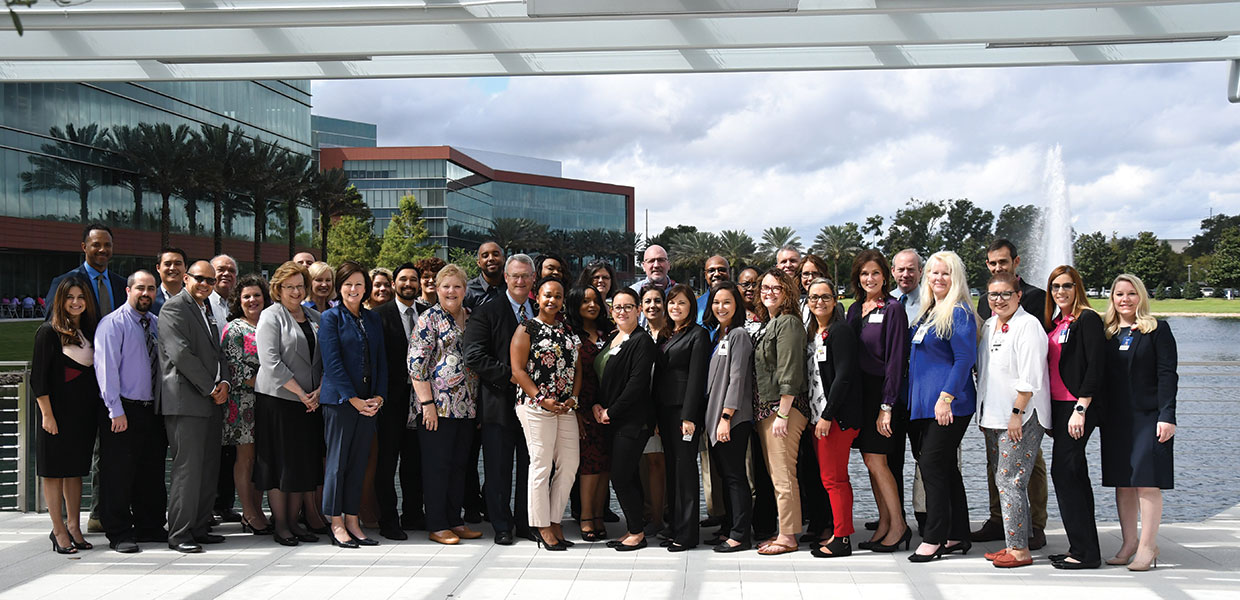 Clinical mission integration specialists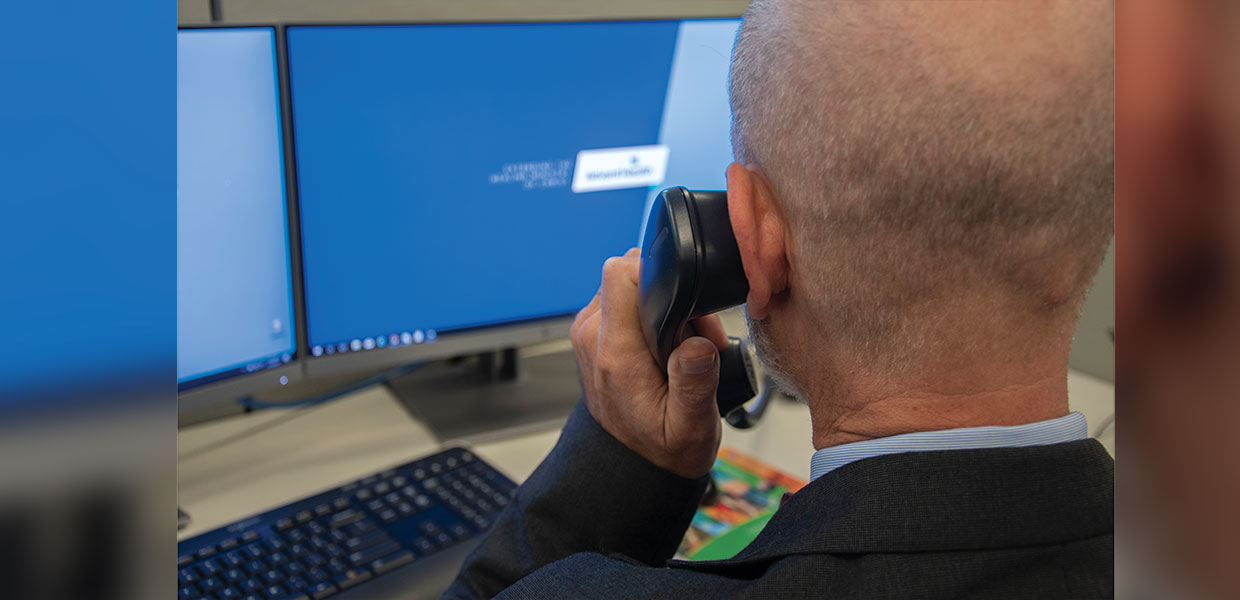 E-Spiritual Care Center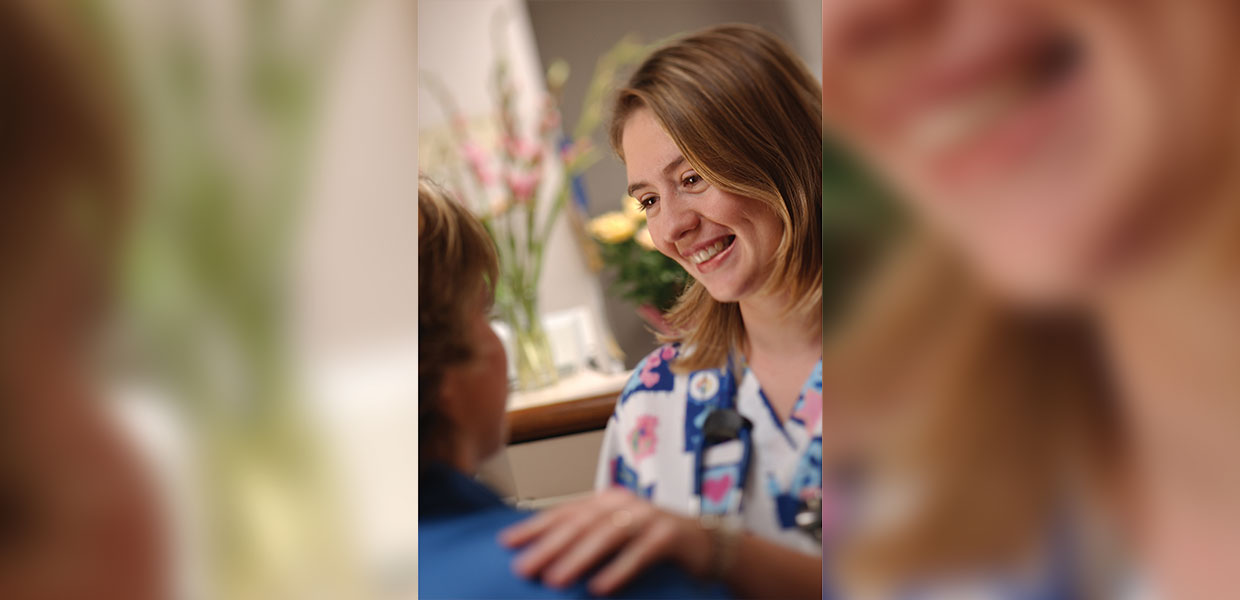 AdventHealth nurse
On the phone, a grandparent is at his wit's end. He is struggling to understand his grandchild's condition.
"I asked him if he had access to the internet, and he let me know that he wasn't good with those things," said Tom Kelly, an e-spiritual caregiver at AdventHealth, speaking to a church-going grandparent over the phone as part of his work in the organization's E-Spiritual Care Center.
With a quick online search, Kelly found a nearby support group for parents with children dealing with the same condition as the man's grandchild. But, because it wasn't free, he suggested that the man on the phone reach out to his church for additional support.
"You can hear it in their voice," Kelly said. "All of a sudden there is an uplift to their voice — a sense of joy they didn't start with."
Kelly and a team of other e-spiritual caregivers that staff the E-Spiritual Care Center spend their days in phone conversations like this. This isn't a call center that reminds patients of upcoming appointments or follows up with them on billing issues; it's something unique and different. As part of the health system's increased focus on spiritual care in the outpatient setting, e-spiritual caregivers like Kelly are providing an uncommon but much-needed level of care.
Back in 2017 at the organization's annual Conference on Mission, Terry Shaw, president/CEO, challenged the health system to deliver on its mission in a new way, to advance its commitment to whole-person care and make it easier for patients to get the care and resources they need to experience wholeness through various mission-centered programs and initiatives that foster the delivery of transformative care for body, mind, and spirit.
Just two years later, AdventHealth is well on its way to answering this challenge. One way it is doing this is by making spiritual care a bigger part of the outpatient care experience. As a faith-based health system, AdventHealth has long-recognized that a person's spiritual health plays a big part in their overall well-being.
The organization already has a robust spiritual care program and chaplaincy infrastructure in its hospitals, but with more than 90 percent of its patient interactions taking place in the outpatient setting, Shaw saw the need to provide more spiritual support throughout its physician practices, urgent care facilities, rehabilitation centers, and other outpatient touchpoints.
The E-Spiritual Care Center is one aspect of this ambitious program around spiritual care in the outpatient setting, which is led by AdventHealth's clinical mission integration team. The organization's substantial commitment to providing resources and support to address patients' spiritual health has also included hiring and training more than three dozen clinical mission integration specialists who support providers and front-line staff in the delivery of spiritual care in the outpatient setting, while also focusing on the spiritual well-being and engagement of physicians and staff themselves.
"What's amazing is that physicians are saying, 'I have been with this organization for X amount of years, and I have never felt more connected to the mission than I do now because of this initiative. It's allowing me an opportunity to engage with my patients about their spiritual well-being, and this is something that I have always wanted to do, but just didn't know I had the platform to do it on,'" said Brian Jones, a regional director for AdventHealth's clinical mission integration team.
These clinical mission integration specialists play a key role in onboarding the providers who facilitate the referrals that generate the phone calls made by Kelly and team. How is a referral for spiritual care generated? It is a simple and straight-forward process. When a patient goes to get care at one of AdventHealth's outpatient sites, they are given a spiritual wholeness screening, which consists of questions on the intake form based on key "spiritual indicators" — love, joy, and peace.
The questions:
Do you have someone that loves you and cares for you?
Do you have a source of joy in your life?
Do you have a sense of peace today?
Do you have religious beliefs that influence your medical decisions?
To help determine whether a patient has spiritual needs, AdventHealth turned to the true source of faith, the Word of God. Because when it comes to assessing, appraising, and discerning these needs, Scripture presents a basic principle: "spiritual things are spiritually discerned." The spiritual indicators derive from the text in Galatians 5:22-23 NASB, which reads, "But the fruit of the Spirit is love, joy, peace, patience, kindness, goodness, faithfulness, gentleness, self-control; against such things there is no law."
If a patient does not want to answer the questions, they are not forced to do so. However, any answer of "no" or "not sure" to the questions triggers a referral and a call from one of AdventHealth's e-spiritual caregivers. This is when e-spiritual caregivers like Kelly connect with patients for the appropriate follow-up engagement. Depending on the conversation and the patient's specific needs, they could be referred for additional resources that might include support from local Adventist or other faith communities, family or grief support groups, food banks, or housing assistance programs. For some, a prayer or conversation is enough.
As society deals with increasing cases of depression, opioid abuse, suicide, violence, and loneliness, accounting for the unaddressed spiritual issues that may be troubling people on a daily basis can make a huge difference in the lives of patients and their families. And, by adding the spiritual wholeness screening questions to the patient care process, those who have spiritual or emotional issues have the opportunity to open up in an environment that is confidential and safe.
"The spiritual and emotional needs of patients often intersect," said Ted Hamilton, M.D., senior vice president and chief mission integration officer for AdventHealth. "Often times, these indicators can be mapped out and correlated to specific physical and emotional issues that can affect a patient's overall health and well- being. Providing an infrastructure in health care that meets patients right where they are spiritually, through a purposeful and meaningful focus on their spiritual health, can really be difference-making, and I think we are starting to see that already."
AdventHealth's emphasis on spiritual care is supported by years of outside research, which shows that people who are more religious or spiritual have better health compared to those who are less so. Research also shows that many patients would welcome discussing their spiritual health with their caregiver.
Knowing that patients would benefit from and be open to spiritual care, AdventHealth conducted its own year-long study, in partnership with Duke University, to examine the attitudes and practices of care providers as they relate to the integration of spirituality in patient care. The study showed that a majority of providers were willing to assess the spiritual needs of patients, and that providers who receive training on how to appropriately engage patients on spirituality are twice as likely to regularly conduct spiritual assessments.
The spiritual needs of patients are an often-under-addressed aspect of their health across the industry. With the study's findings and inspired by its mission, AdventHealth has made this intimate, deeper level of care part of one of its cornerstone imperatives to engage consumers more closely across the care continuum.
On the heels of a systemwide brand transformation, in which the organization and its wholly owned care sites adopted the AdventHealth name, leaders and team members across the company have galvanized around a new name and brand promise, guided by its unchanging mission of "Extending the Healing Ministry of Christ."
The new name conveys an expectation of things to come in health care, while expressing a strong connection to the organization's rich Seventh-day Adventist roots. In a nutshell, AdventHealth, which is sponsored by the Seventh-day Adventist Church, is doubling down on its mission and at the same time becoming a much more consumer-centric company by simplifying the health care experience.
And for AdventHealth, making it easier for consumers to find and identify care sites and services across its network means the organization can share Christ's love, through healing and hope, with more people in the communities it serves. Efforts to enhance the delivery of spiritual care in the outpatient setting, and others, are tangible examples of how AdventHealth is working to fulfill its brand promise of wholeness.
Meanwhile, e-spiritual caregiver Tom Kelly continues following up with patients. Each day, he makes about 20 phone calls to patients that he has received referrals for.
"Hi, this is Tom. I'm calling from the E-Spiritual Care Center on behalf of your doctor," he starts. "The reason that we called is that we understand life can be difficult or stressful, and we are here to lend emotional or spiritual support."
He never really knows what the next call will bring. Some calls last less than 60 seconds. The longest on record is 90 minutes. Some have turned him away, others have offered to buy him dinner. Kelly says the phone calls alone have an impact.
"People often say it was a huge help just to have people who listen," he said, "to have people who care."
Though AdventHealth is still early in this journey, its heightened focus on outpatient spiritual care is already proving to be beneficial. To date, more than a million patients across the system have received a spiritual wholeness screening, while the E-Spiritual Care Center has fielded nearly 7,000 patient referrals for spiritual care.
As those numbers continue to increase, the introduction of outpatient spiritual wholeness screenings provides another doorway to address the emotional and spiritual needs of patients.
"Whether it is a phone call from one of our e-spiritual caregivers or an in-person visit at one of our facilities, we want to make every interaction a spiritual interaction," added Hamilton. Through the care we provide, we want to be a reflection of God's love. This is the essence of our mission of 'Extending the Healing Ministry of Christ,' and this is how we can help people experience the wholeness that awaits them."
Southern Union | April 2019